The Replacements: Sorry Ma, Forgot to Take Out the Trash; Stink; Hootenanny; Let It Be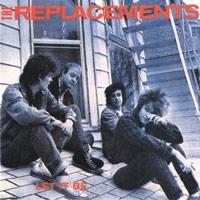 Sorry Ma, Forgot to Take Out the Trash; Stink; Hootenanny; Let It Be
Twin/Tone/Ryko/Rhino
---
Music Sorry •••½ Stink ••• Hootenanny •••• Let It Be ••••½ Sound (for all four) •••
Count me among the slim minority of critics who don't think Paul Westerberg peaked with these 3 1/2 albums. Take away the fuzzy youthful memories that everyone attaches to them (and that Gina Arnold explores poetically in her liner notes for 1984's Let It Be), and you've got the work of a maverick, blossoming songwriter - often brilliant but not always.
That's not to take away from the specialness of these albums, however. The Replacements were a great band, and they knew it, despite all the drunken gigs. And when it comes to these reissues and the emotional clout of rightly celebrated Westerberg ballads like "Unsatisfied" (Let It Be) and "Within Your Reach" (1983's Hootenanny), the pleasure today is hearing those ballads in context, bracketed by gonzo throwaways like "Run It," "Gary's Got a Boner," and the entire Stink EP (1982).
The bonus tracks are mostly the kind you get when there isn't anything truly great to dig up: solo demos, marginal alternate versions, covers, and the odd rough gem ("Bad Worker" on Hootenanny). The 'Mats, after all, were smart enough to dump a rote rocker like "Perfectly Lethal" (now on Let It Be). Rhino passes up the golden opportunity to include the limited-release, impossible-to-find cassette The Shit Hits the Fans, which said all you need to know about the band at its loosest. But buy the otherwise formative Sorry Ma, Forgot to Take Out the Trash (1981) for the great lost Replacements track: "If Only You Were Lonely," the honky-tonk B-side that not only beats anything on the album itself but proved that Westerberg's heart-tugging knack was there from the start.
As for the sonics, these CDs offer marginally better sound than the previous editions. They still verge on low-fi, but at least now there's a low end.