Remaster Class: Yes: Close to the Edge
Yes may have hit the roundabout motherlode with November 1971's
Fragile
, but their true zenith came with the following album, September 1972's
Close to the Edge
.
Edge
was the perfect intersection of envelope-pushing, multi-movement compositions and beyond-heady lyrical mysticism, permanently cementing Yes' status as top-tier progressive rock progenitors. Though
Edge
contains only three songs—the full-side, 18 1⁄2-minute benchmark title track, the acoustic/electric synth-country hybrid "And You And I," and the uber-cosmic mega-jam of "Siberian Khatru"—the 38-minute album set the tone for all prog-centric releases that followed in its wake. "It's a bona-fide A-level masterpiece," 5.1 guru Steven Wilson, a lifelong Yes fan and their eventual stereo- and surround-remixer, once told me about
Edge
— and I couldn't agree more.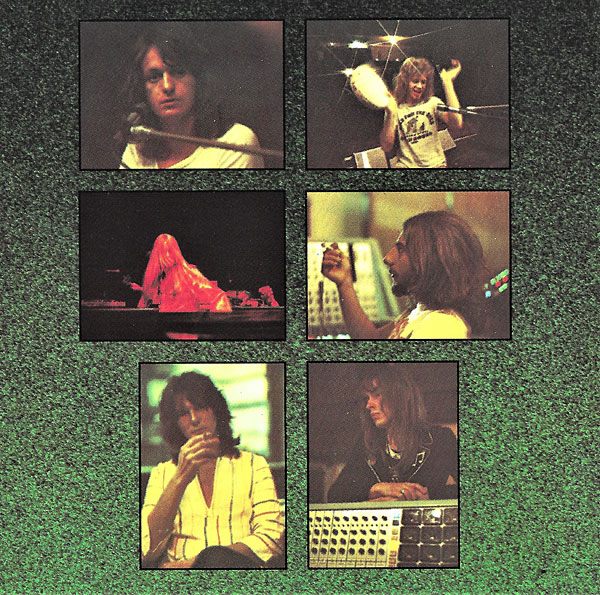 I still have the original 1972 Atlantic vinyl LP that I played so often as a kid that I can anticipate exactly where the pops and crackles will appear during the jaunty middle break in "And You And I." Naturally, Mobile Fidelity's 1982 Original Master Recording LP is a worthy spin on its own, but I'm also somewhat partial to the slight reimagining the aforementioned Mr. Wilson did with the version of Edge that appears in Atlantic/Rhino's 2018-issued 6LP Yes box set, The Steven Wilson Remixes. As much as I love the original LP's gradient green vibe, I also dig how regular Yes cover artist Roger Dean was able to reimagine it his way for this box with an icy-blue hue.
Meanwhile, the 1987 Atlantic Redbook CD is passable at best, though the 1998 update digitally remastered by Joe Gastwirt at Ocean View Digital ups the aural ante. The 2003 Elektra/ Rhino digipak includes four bonus tracks, while the 2006 Rhino Replica version boasts "authentic original LP packaging" that's been "lovingly reproduced in a CD-sized jacket"—their exact words—but I, to borrow one of said exact words, "lovingly" defy anyone to read the minuscule hand-scripted lyrics on the inner sleeve.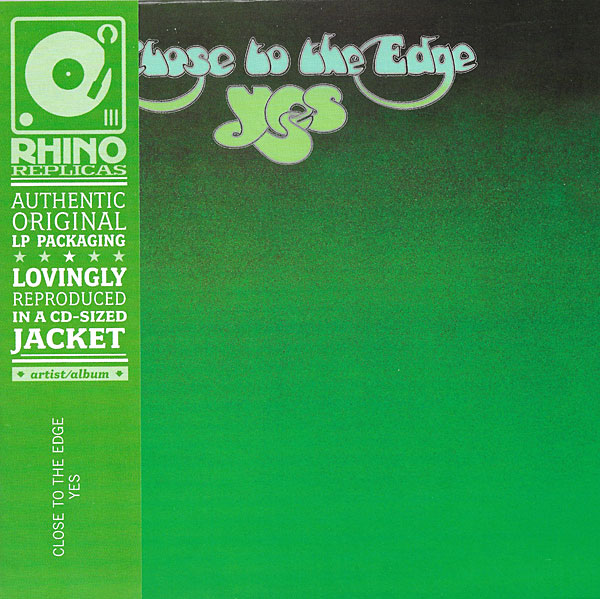 Although the Yes faithful will desire every version discussed here for collectability's sake—I mean, that's one reason I own them all myself— the indisputable hands-down must-have listen is the 2013 Panegyric Definitive Edition Blu-ray/CD set (also concurrently released in a DVD/ CD combo, for which only completists need apply). Panegyric's "Definitive" philosophy is one that all high-grade, high-ticket reissues should follow, imo. In this case, we get a 24-bit/192-kHz original stereo mix, both 24/96 LPCM 5.1 and 24/48 DTS-HD Master Audio 5.1 mixes, 24/96 UK vinyl remaster, and 24/96 stereo instrumental mixes among them. This way, purists can salivate over the original 2.0 mix to their stereo-centric heart's content, but as for me—and I know no one reading this is surprised—it's the 5.1 mixes done by our above-noted forever-friend Steven Wilson that are worth the price of admission.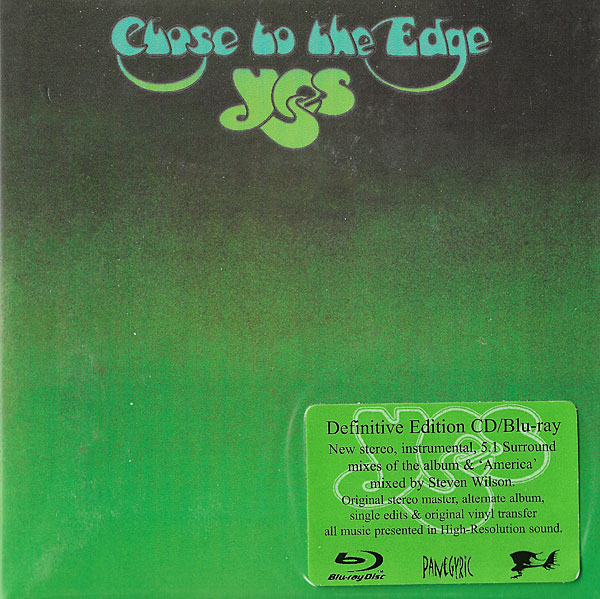 Said Panegyric edition is the one that contains my personal second-favorite 5.1 mix of any song to date—namely, the fully immersive scope of the "I Get Up, I Get Down" Part III sequence from the title song, the one Rick Wakeman performed on the church organ at St.-Giles-without-Cripplegate in London that was floated into the final track from quarter-inch tape. "Steven did that really, really, really, really well," marveled Wakeman. "Obviously, big cathedral-type organs are a classic example of something that works incredibly well in surround. If you could have a giant cauldron with the music in it, and somebody actually dropped you in the cauldron—well, that's what I love about his 5.1 mix." Concurred guitarist Steve Howe, "Steven's trying to get as close as he can to the original mix with what he's doing with the 5.1, and you can totally hear the separation with Rick's very fast organ playing at the beginning of 'Close to the Edge.'"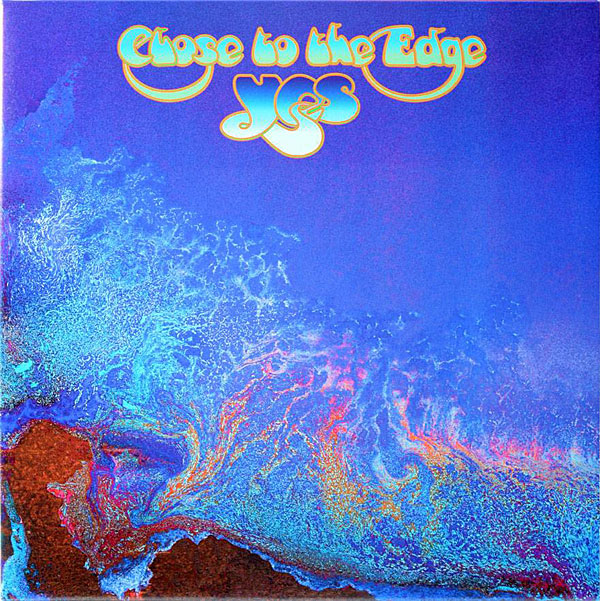 And you and I can also agree on the following—Close to the Edge gives our collective ears a total music-mass retain of an all-time progressive classic.