Remaster Class: The Who: Quadrophenia
The Who had pioneered—and seemingly perfected—the art of the rock opera with May 1969's all-seeing
Tommy
, but the ever-provocative British quartet's chief visionary Pete Townshend wasn't done with his honing of the overarching story-arc concept just yet. October 1973's magnum opus
Quadrophenia
—the 81-minute, 17-song cycle chronicling angst-driven youth-culture clashes and a yearning to break free from a preordained societal rut—reinforced how guitarist/ vocalist Townshend was a musical architect of the highest order. It certainly didn't hurt that his fellow Who bandmates—feisty lead vocalist Roger Daltrey, thunderfingers bassist John Entwistle, and madcap drummer Keith Moon—were at the top of their respective creative games either.
Initially, Townshend wanted to release Quadrophenia (the title refers to the four disparate personality viewpoints of the mod protagonist, Jimmy) in quad. The theory being, the album's main themes as represented by each Who bandmember would emerge from all four corners to centrally converge on Jimmy in the middle of it all to become a collective sound Townshend dubbed "rock mono." However, Pete backed away from the 4.0 idea at the last minute, instead agreeing to only release the stereo mix. Since then, most of the revamped stereo and subsequently bred surround sound iterations of Quadrophenia have better reflected the man's original aural intentions.
The original 1973 MCA 2LP set was adequate enough to cue up during my own schoolboy days. Since high-grade wax is all I'll spin nowadays, my turntable has been more suitably served by the 180-gram 2015 Track Record/Polydor/UMC 2LP gatefold import. The push-pull aggro sensitivity of "The Real Me" and "Cut My Hair" come across with deeper impact on the latter lacquer.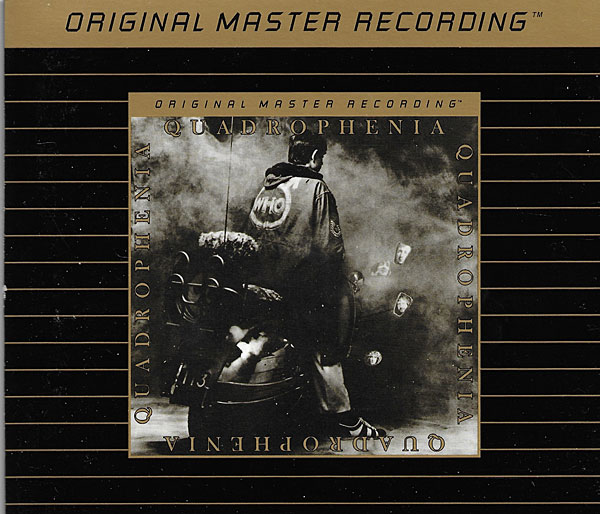 Digitally speaking, the less said about the 1985 MCA Redbook 2CD set, the better. The 1991 Mobile Fidelity 2CD Ultradisc offering is well worth displaying on your shelf, as it's housed in a classy gold-tinged longbox and stylish slipcase. Soundwise, Jon Astley's remix and Bob Ludwig's remaster for the 1996 MCA clamshell 2CD set were respectively supervised and approved by both Daltrey and Townshend. One of the critical results: Daltrey's vocals now appear considerably more upfront in the mix. (See "Doctor Jimmy" for a prime example of that preferred vocal prescription.)
Quadrophenia got its biggest remastering push in 2011, resulting in a Director's Cut Super Deluxe Edition box set from Track Record/Polydor/UMC. This lavish box contains five discs total— two for the album proper, two with 26 Townshend demos equally split between them, and one DVD with eight of the album's 17 tracks in surround. (This box also begat a 2CD Deluxe Edition offshoot.)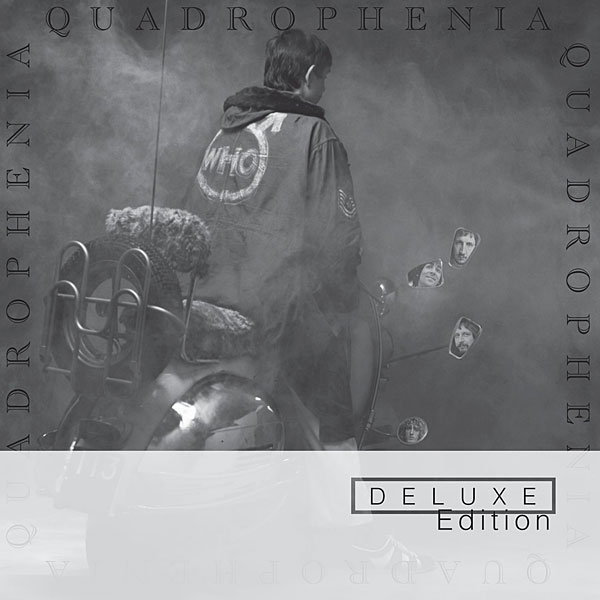 "5.1 gives me back that sense of a lot of detail in the sound. My brain has more information," Townshend observes at the end of the third installment of a 2011 UMC promotional interview series about the Director's Cut contents. "For me, with my hearing as it is, it feels like what music used to sound like." At the time, Pete had Bob Pridden and Richard Whittaker do surround for the above- noted eight tracks only. The overall grandeur of those 5.1 selections were a hopeful harbinger of things to come—especially considering the generous rear-channel deployment of Townshend's multilayered ARP 2500 synthesizer elements.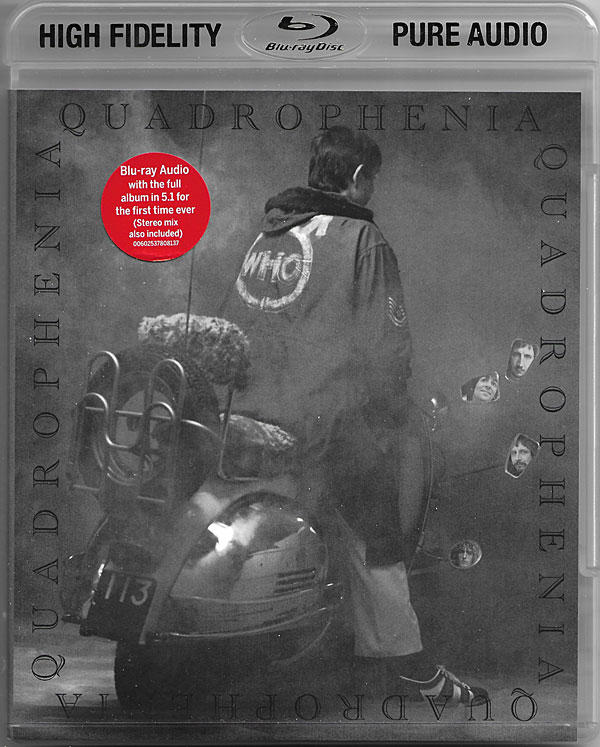 Three years later, we were graced with Geffen/Universal's High Fidelity Pure Audio Blu-ray edition, for which Pridden and Whittaker finished the job they started in 24-bit/96kHz DTS-HD Master Audio 5.1 and Dolby TrueHD 5.1 for the entire album. "5:15" takes complete charge with Chris Stainton's insistent piano accents in the rear left and Entwistle's French horns in the rear right, while the full-channel crescendo of "Love Reign O'er Me" is the textbook example of The Who's "controlled chaos," as Styx member and ARP 2500 aficionado Lawrence Gowan aptly puts it.
The absolute majesty of Quadrophenia in 5.1 on Blu-ray opens the golden gate to embrace the album's overall sonic excellence, and it continues to reign supreme o'er me.