Remaster Class: Moody Blues: In Search of the Lost Chord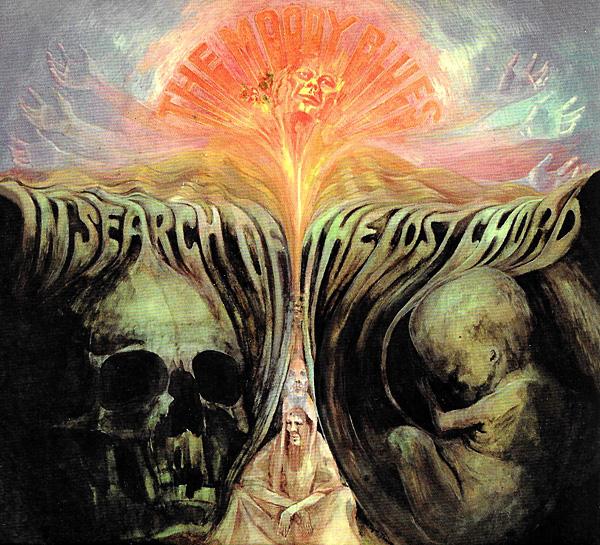 If the Moody Blues' most brazen, brave, and bold November 1967 mixture of conceptual rock and broad classical arrangements known as
Days of Future Passed
both saved their career and opened newer doors of sonic perception for them (and us) to walk through, then their mind-expanding July 1968 follow-up,
In Search of the Lost Chord
, truly cemented their position as purveyors of some of the headiest of mixes to essentially usher in a new era of progressive music. Indeed, the magnificent Moodies' late-'60s and early-'70s stereo mixes are often credited with helping to sell the true advantages the then-burgeoning FM format had over AM radio in the United States.
"Once we fully understood what stereo was after listening to what other people did with it, we decided we wanted to have a real panorama for In Search of the Lost Chord where the music would come across as a complete picture," bassist/vocalist John Lodge confirmed with me. "Where would the tambourine be? Where would the acoustic guitar be? Should it be in the front or in the back, and should we put a bit of echo on it so it disappears away? We worked really hard with that stereo mix to give you a really full experience of sound as if a satellite were spinning around your head."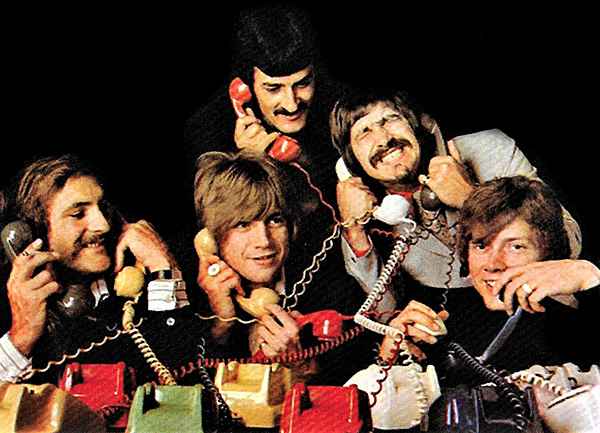 And while the original 1968 Deram LP is a quite fine-sounding representation of the band's prime sonic directive, Lost Chord's on-wax playback is done much better justice via the 2018 import limited-edition psychedelic-splatter-colored 180-gram LP, where the collective knob-turning vision of producer Tony Clarke (ID'ed in the original liner notes as "being of 'Sound' mind"), engineer Derek Varnals, and assistant engineer Adrian Martins—not to mention the five production-savvy Moodies themselves—shines the brightest. The layered vocal harmonies of "Ride My See-Saw" juxtapose nicely with a particularly gnarly electric-guitar line, while the understated soaring vocal approach to "Voices in the Sky" buttresses the arrangement's pure acoustic bliss.
I must admit I was never that much of a fan of the early incarnations of Chord on CD, though I certainly made sure I had the 1986 Deram import CD, the 1993 Mobile Fidelity AAD UltraDiscII CD, the 1997 Deram remastered CD, and the two-disc 2006 Deram Deluxe Edition CD set in my collection.
I finally figured out why these digital incarnations always sounded a bit off to my ear with a little help from guitarist/vocalist Justin Hayward, who told me he also felt the same way. "There were a couple of things I knew they'd rushed into the digital domain in the early '80s, and quite badly," Hayward recounted. "I really noticed it on In Search of the Lost Chord with [drummer] Graeme Edge's ride cymbal. At first, I had just assumed it hadn't been recorded very well until I went back to the original masters and listened to it again. And then I thought, 'No, it's beautiful.' I realized we'd spent almost 30 years with a digital version that just wasn't very good, in the rush to get it into that format."
Thankfully, we now have the proper Chord correction with the 50th anniversary 2018 3CD/2DVD box set from UMC, which features the original, alternate, and new stereo mixes along with the mono singles masters on CD, while both the new and original stereo mixes reside alongside a new 24-bit/96kHz 5.1 mix on DVD as done by Jakko Jakszyk (of King Crimson fame). Chord had been deliberately held back from inclusion in the series of 2006 Deluxe Edition SACD 5.1 mixes done for the other six albums from the Moodies' prime-era 7LP output between 1967-72—known to the cognoscenti as "The Core Seven"—and Jakszyk's superb surround mix is totally worth the half-century wait. "Legend of a Mind" is a sprawling treatise for the ages, with Ray Thomas' nimble flute stabs and Mike Pinder's ever-trippy mellotron lines taking you on a counterclockwise trip around the full soundfield, while the multi-syllabic mantra of "Om," abetted with just the right dollop of Hayward's sitar, envelops you in the most soothing and otherworldly way.
Ultimately, In Search of the Lost Chord harmonizes the wind in a truly spectacular fashion and experiencing it in 5.1 really is the best way to travel.