Remaster Class: Alien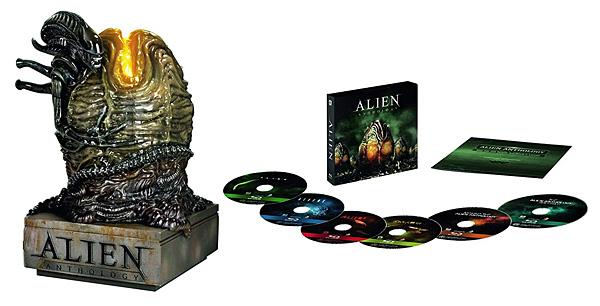 An unprecedented fusion of science fiction and horror,
Alien
burst upon the scene some 40 years ago in a spray of blood to the screams of audiences everywhere. Envisioned by artist H.R. Giger, realized by craftsman Carlo Rambaldi, and brought to life by performer Bolaji Badejo, the intruder of the title has remarkably little screen time, which only enhances his terror, Jaws-style, as he stalks the hapless crew of the spaceship Nostromo. With a great script, cast, and crew, director Ridley Scott's highly stylized movie takes us on an unforgettable ride: This is sci-fi made accessible through its many human details, aided greatly by Sigourney Weaver's star turn as Warrant Officer Ripley. And four decades later, that iconic chest-popping scene still works like gangbusters.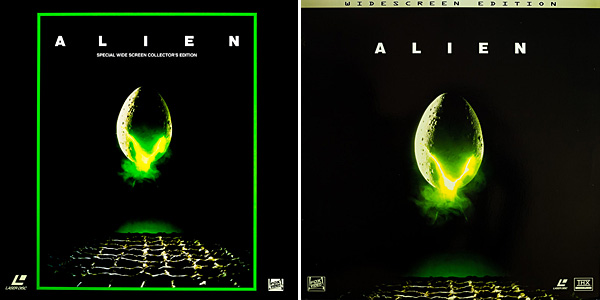 Alien arrived on standard VHS cassette in 1980 from Magnetic Video. A pan-and-scan laserdisc followed, and when Fox began tapping its catalog of hits for widescreen LD releases, they held back the 2.35:1 Alien until a much-anticipated boxed set could be completed. The Alien Special Wide Screen Collector's Edition (along with a sister release of Aliens) quickly became a format benchmark for its then-stellar video quality (a rather warm-looking, but Scott-approved transfer) and staggering array of bonus features. A subsequent THX laserdisc with a more accurate widescreen master also included a Dolby Digital soundtrack reportedly sourced from an unused Sensurround mix.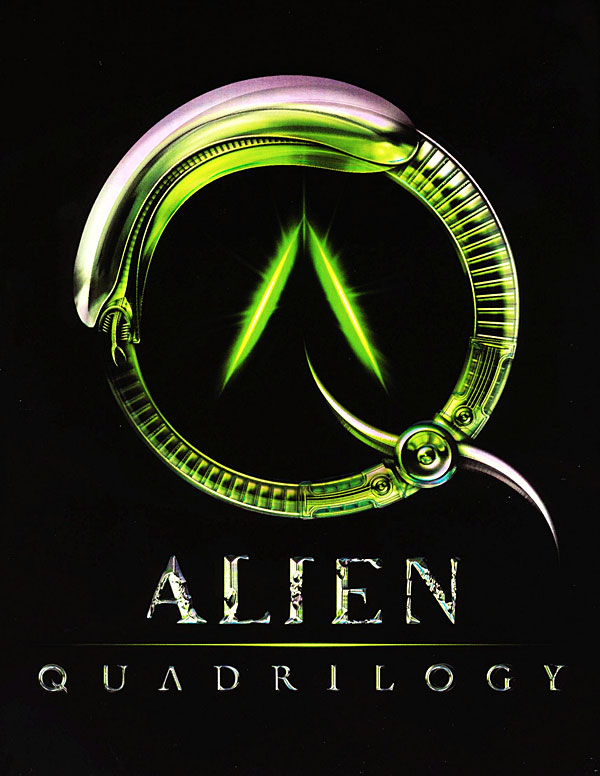 Since this film marked the beginning of one of Fox's most popular franchises, some significant points in its history occur as part of multi-movie sets, starting with the 2003 Alien Quadrilogy on DVD, a fascinating nine-disc affair including alternate cuts of the four movies, among them the so-called "Director's Cut" of Alien, complete with a newly recorded, version-specific audio commentary by Scott and others. Scott actually prefers his 1979 original cut, and the most notable change here was the reinstatement of the famous Brett/Dallas cocoon sequence in Act III. The Alien Anthology Blu-ray box saw the release of a 4K remaster in 2010, repackaged in early 2011 as an elaborate Limited Edition complete with a light-up xenomorph egg.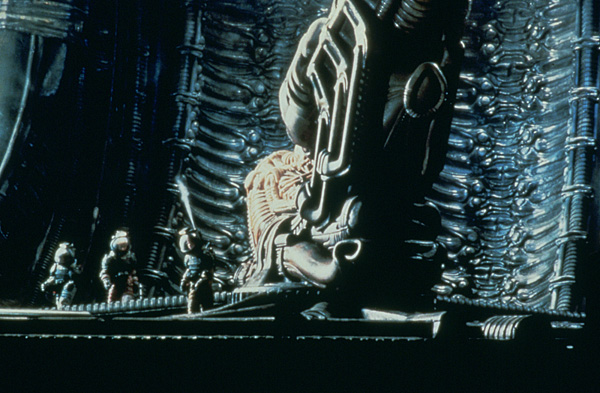 For Alien's 40th anniversary, Fox has created a new master scanned from the original camera negative in native 4K and restored and color- graded in both HDR10 and HDR10+, this time with the intention of a 4K disc release. The stark, distinctive palette has taken on far more nuance for a fresh, yet faithful look. High dynamic range becomes evident when bright engines fire against cold, dark space or a probe pokes at the recesses of the medical bay. Also, of course, in the abundant shadows in the ship's corridors and on the surface of LV-426. Organic film grain remains and is notice- able in process shots such as scene dissolves.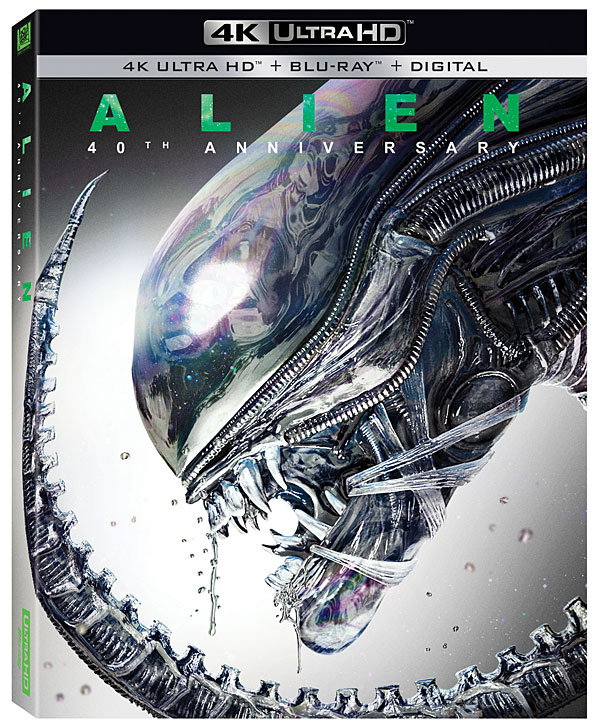 Fittingly, the disc defaults to the 1979 version (not all of the Director's Cut was completed to the same high video standards) and the DTS-HD Master Audio 5.1 track from 2010. Those expecting a new Dolby Atmos mix for this most atmospheric of movies might be disappointed, although the 5.1 track is appropriately jarring when played loud. A 4.1-channel soundtrack, now in DTS-HD Master Audio, is included to approximate the original mix as heard in high-end cinemas of the day. There are quite a few audio options here, including 1999 and 2003 commentary tracks and "Original" and "Final" isolated Jerry Goldsmith musical scores presented in 5.1 — some only available on the 1979 cut.
The only other extras on this platter are a menagerie of deleted scene tidbits assembled in 2010. Fox has ported the well-meaning but ultimately distracting MU-TH-UR interactive viewing mode, named for the enormous limited-functionality ship-board computer, on the bundled HD Blu-ray, which appears to be simply Disc One of the Anthology set. A Movies Anywhere code for the 4K Alien is also tucked inside. Movies Anywhere goes much further here than normal, providing a staggering complement of legacy bonus content from editions past, plus the six 40th anniversary short films from earlier this year, all available to stream. Digital copy, it would seem, has taken this fright-fest into the future...or at least the present.