Reference CD Review: Umphrey's McGee Page 2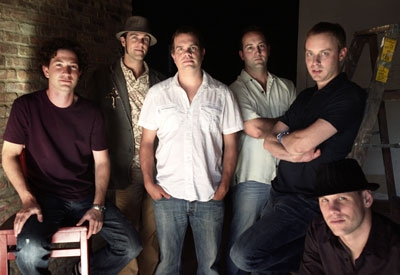 Although that interaction regularly steals the spotlight, there's plenty of communication among the other players. Kris Myers's inventive drum work propels the music exuberantly, while Andy Farag peppers satisfying accents into the proceedings with his tidy percussion. Joel Cummins's shimmering keyboards and Ryan Stasik's steady bass manage to stay integral throughout. There is no dead weight in this band. And the stellar production captures every note of the multitextured jams the way they were meant to be heard.
While they take their playing very seriously, these students of Zappa never lose touch with their inner kids, and a terrific sense of fun underlies everything. During the funky breaks in "Ringo," you can almost hear the instruments smiling. And at the end of Disc 1, the crowd, no doubt encouraged by the band, provides a vigorous chant of "This album sucks!"
Most of the tunes here are available on earlier live or studio albums, but some ("Eat," "The Fuzz," "The Triple Wide," "40's Theme") make their formal debut here. Of course, given the band's open taping policy and the frequent availability of official downloads and podcasts, the distinction between formal releases and just plain last night's show is a little blurry.
Still, according to the band's liner notes, Murat was preconceived as a live document capturing "the best of what we thought we could be" - and that seems a fair assessment. Indeed, not only is this set a good starting point for the newbie overwhelmed by a decade's worth of obtainable live material, but it's also a perfected package for the longtime fan.
more Entertainment reviews Back to Homepage What's New on S&V