Reference CD Review: Patty Larkin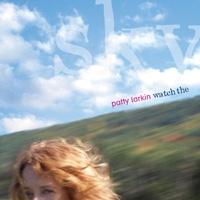 Watch the Sky Vanguard
---
Music •••• Sound ••••
Watch the Sky is pleasurable to listen to and somewhat therapeutic, too. It's as ambient as a Brian Eno album, reflecting the environment in which it was hatched - a barn on Cape Cod in winter - and you can almost hear the reflective solitude that Patty Larkin experienced there. The free-flowing words and music exhibit intuitive risk-taking and a deliberate preference for roads not taken. As such, the album is somewhat like those pleasantly disorienting moments between wakefulness and dreaming.
There are abundant references to movement: "walking through the gray mist of happiness" ("Phone Message"), "walking in the park" ("Beautiful"), "driving to Telluride on the Avalanche Skyway" ("Traveling Alone"), and of course, "Walking in My Sleep," which has a walking bass line. There are also achingly gorgeous songs, such as "Hallelujah" and "Dear Heart," both of which are intimate yet accessible.
On this one-woman show, Larkin plays acoustic, electric, National Steel, and lap steel guitars, as well as banjo, bouzouki, drum loops, and door chimes. The instruments speak in unique and bracing ways, such as the pouncing scrape of strings on "Hollywood" and the unearthly, tremolo-filled crying on "Bound Brook." It all adds up to an absorbing gallery of sounds and textures, beautifully and organically recorded - by Larkin herself, who not only played everything but also engineered and produced.
With the songs' slow unfolding and otherworldly sensibility, this album isn't for everyone. But those who give it the time and attention it deserves will discover another magnificent creation by this forward-thinking artist.
more Entertainment reviews Back to Homepage What's New on S&V