Qobuz Streaming Service Now Supports Sonos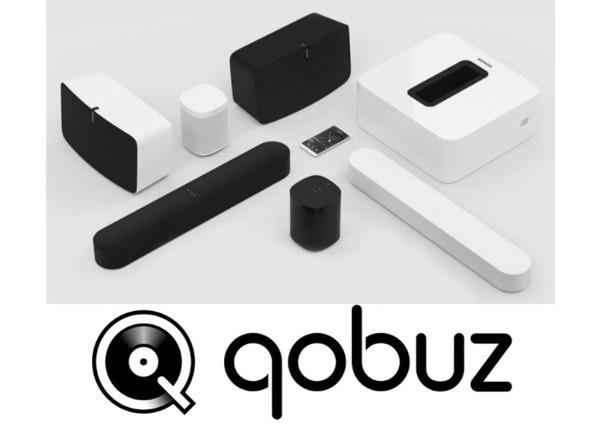 Qobuz, the Paris-based high-resolution (hi-res) music streaming and download service that launched in the U.S. last month, is now available on Sonos wireless music systems.
Qobuz offers four subscription plans, including a Hi-Fi package that delivers CD-quality streaming for $19.99/month or 199.99/year; the Hi-Fi option is available in the Sonos App.
"Many Sonos users listen to their music through MP3 streaming, "Qobuz said in the press release announcing the integration with Sonos. "With Qobuz, listeners can access their music at nearly five times that resolution, giving the full, CD-quality performance."
Qobuz offers three other subscription options through the App Store and Google Play:
• Premium: $9.99/month for 320 kbps MP3-quality streaming ($99.99 annually)
• Studio: $24.99/month for unlimited Hi-Res streaming ($249.99 annually)
• Sublime+: $299.99/year for hi-res streaming with 40-60% discounts on purchases from the Qobuz Hi-Res download store (resolutions up to 24-bit/192 kHz)
With Qobuz you can stream or download music for playback on mobile devices and desktop PCs. The service also includes curated content, digital booklets, in-app playlists, and integration with Roon version 1.6.
For information on how to set up Qobuz on a Sonos system, visit blogsv2.qobuz.com.
For more information on Qobuz, visit qobuz.com. Click here to peruse the Qobuz download store.
Related:
Qobuz Hi-Res Streaming Service Up & Running in U.S.
Hands On with Qobuz Hi-Res Music Streaming