Roon Launches Biggest Update Yet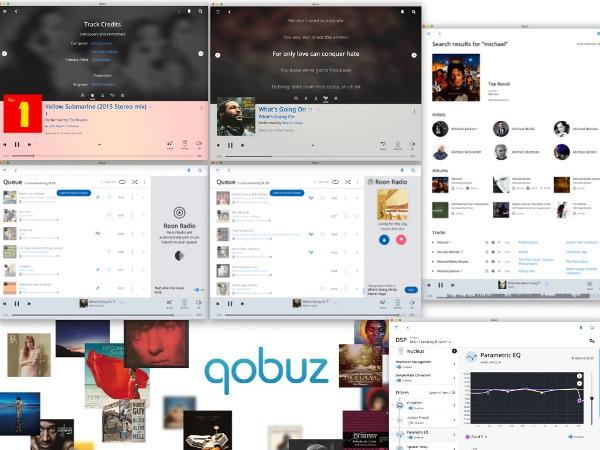 Roon Labs, maker of music-library management software embraced by audiophiles, today announced the rollout of its biggest update ever.
Version 1.6 introduces Roon Radio, integration with the Qobuz music service just now making its way into the U.S., and an improved user experience.
Designed from the ground up with new machine learning technology, "Roon Radio can play a mix of your favorites along with music from beyond your library, using the vast catalog of music from Tidal and Qobuz," the company said. Using thumbs up/down buttons, users craft a personal radio experience over time as Roon Radio "learns more about what you like and helps you discover new music by curating great recommendations."
Roon Radio makes recommendations based not only on the user's music preferences but on those of Roon subscribers with similar tastes. "Roon has always been great at reconnecting you with the music you've collected over the years, but now we've completely reimagined how Roon creates your personalized radio experience."
Accessing the feature is a simple matter of clicking the Roon Radio button when playing any album, artist, track, or genre from your music library, Tidal, or Qobuz.
The software update also provides access to Qobuz's entire music catalog, including uncompressed high-resolution tracks, and integrates that content with Roon's metadata for an enhanced listening experience. Users can seamlessly sync Roon and Qobuz collections to replace "lossy" content with lossless versions from Qobuz.
Finally, the Version 1.6 update gives Roon a "fresh new look" and makes the software "easier and more fun to use than ever."
In addition to showing a high-resolution image of the selected artist, the Now Playing screen displays lyrics in real-time along with streaming resolution, credits, biographical information on the artist, and even a review.
The updated Search function now prioritizes the most relevant content in an easy-to-read layout and lets users toggle between seeing only what's in their library or including results from Tidal and Qobuz.
Roon has also simplified its DSP engine to be "more approachable and easy to understand" with presets that work across all devices, including phones and tablets.
For details on how to update to Roon 1.6, visit kb.roonlabs.com.