Qobuz: Coming to America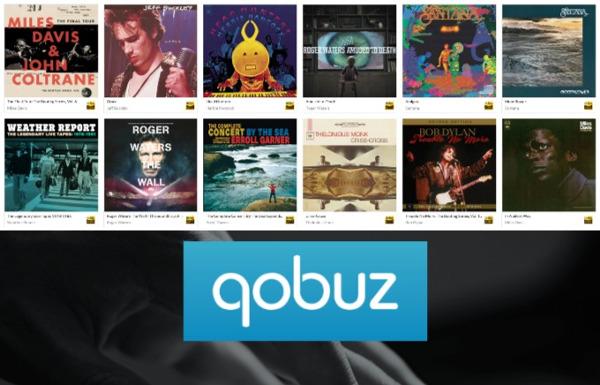 15 Minutes with David Solomon
Move over Tidal. Qobuz (pronounced "ko-buzz") is coming to the States this fall, armed with a 2-million-track arsenal of hi-res music and a web portal that makes Tidal's slick homepage seem confined. We checked in with AV industry veteran David Solomon, newly appointed Chief High-Res Evangelist for Qobuz, to learn more about the music service and its unusual name.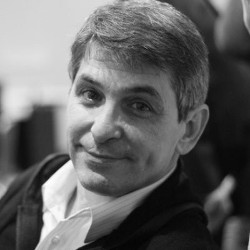 S&V: Let's start with some background on Qobuz, a music streaming/download service many Americans have heard of but don't know much about. Can you provide an overview?
David Solomon: Sure, and thank you for the interest. Qobuz, is a high-resolution hybrid streaming and download service from France. There will be several levels of service and we're planning a soft launch at CEDIA Expo in September and coming full force as the official streaming partner at Rocky Mountain Audio Fest in October. We feature over 130,000 albums (about 2 million tracks) in high resolution available for streaming and download. This is on top of the 40 million 16-bit/44-kHz full resolution cuts.
S&V: Why Qobuz? What's the story behind the unusual name?
DS: The name Qobuz — pronounced "ko-buzz" — represents the extraordinary power of music. Qobuz is an ancient Central Asian two-stringed instrument with horsehair strings that resonate in a leather cavity. The name is derived from a sacred Kazakh instrument, owned and played by spiritual shamans. According to legends, the Qobuz and its music could banish evil spirits, sicknesses, and death.
I personally love the name, and what it represents. With Qobuz, it is all about the music, but if you want to banish a few evil spirits and maybe live a little longer at the same time, you might want to sign up sooner than later.
S&V: The company has been around since 2007. Why did you wait so long to bring the service to the U.S.?
DS: Like most streaming services, Qobuz has had ups and downs, but in 2015, it was bought by Xandrie, a very solid French company, which owns a wide range of other companies in the entertainment and technology sector. Xandrie president Denis Thebaud is totally committed to Qobuz and the goal of bringing the world high-resolution music.
S&V: What differentiates Qobuz from other music providers, especially Tidal?
DS: Qobuz, is more like Apple Music, if it were high-resolution. You can stream and download music. Unlike Apple and Tidal, Qobuz will be the first streaming platform in North America that offers true high-resolution music, up to 24/192. There's no need for a special DAC or server. Qobuz "unfolds" resolutions from 16/44 to 24/192 on any computer or capable device from FLAC files.
Qobuz is also the first hybrid service that combines the best of both worlds: high-resolution streaming and download. Members of our top tier, Sublime+, can buy and download high-resolution tracks for about the same price as an MP3 on iTunes.
The library is comparable with the competition and growing constantly. Qobuz also has the largest collection of 24-bit high-resolution tracks anywhere, including major artists in every genre.
Qobuz recently hired music-industry veteran Yann Miossec — who was VP of Warner Music France for 12 years — as CEO. Denis and Yann are excited to launch Qobuz in North America as well as actually support high-end manufacturers, press, stores, and the high-end community. When they hired me to do just that, I knew this wasn't just idle conversation.
S&V: If you had to single out one attribute that really sets Qobuz apart from other streaming/download services, what would it be?
DS: Aside from the obvious sound quality, we have a great emphasis on editorial content with thousands of digital booklets written specifically for the deep music lover and those who want to learn more about the music.
S&V: Which audio brands integrate Qobuz into their products? Will you be adding others?
DS: We're adding manufacturers weekly. As of mid-June, our initial partners are Advance Acoustics, Anthem, Arcam, Audirvana, Auralic, Aurender, AVM, B&O Play, Bluesound, Burmester, Cabasse, Cocktail, DCS, Devialet, DTS Play-Fi, Electrocompaniet, Esoteric, Free, Googlecast, Harman Kardon, iEast, JBL, Klipsch, Kodi, LG, Liedson, Linn, Lumin, Mark Levinson, MartinLogan, McIntosh, Mconnect, Melco, Moon, MusicCast, Naim, Onkyo, Paradigm, Pioneer, Polk, PopcornHour, Raumfeld, Rotel, Samsung, Silvercrest, Sonos, Sony, Teac, Yamaha, T+A, and USB Audio Player Pro.
S&V: An impressive list! If we look at Qobuz's customer base, what's the breakdown between streaming and downloading, and what's the trend moving forward?
DS: It's currently about 60 percent streaming, 40 percent download in our other markets. It will be interesting to see how the U.S. market compares in a few months. With hi-res downloads costing so little, I think it will be somewhat close.
S&V: What's your take on hi-res audio? How does Qobuz define it and why is it important?
DS: I continue to be thrilled with the direction of music consumption. Having millions of songs in full or high-resolution at my fingertips is a dream come true. Just a few short years ago, we were at 128Kbps, then 320Kbps, then full CD quality, and now studio-quality files, up to 24/192 resolution. Seeing this technology unfold and improve to this level makes me proud to be a part of the process.
We define "full resolution" as CD quality at 16/44. High-resolution is anything above 16/44 (CD quality) — from 24/44 to 24/192.
S&V: What's in store for the future? Any upcoming plans you can talk about?
DS: There'll be really exciting features on the platform from day one. I can't say more right now, but stay tuned for some major announcements before launch.