WiSA: We Work to Keep Wireless Sound Simple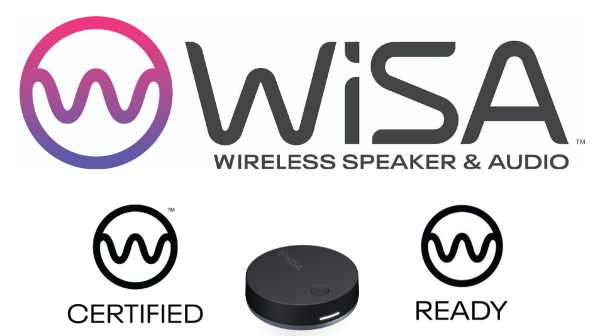 A conversation with Tony Ostrom, president of the Wireless Speaker & Audio Association.
We've tracked the progress of the Wireless Speaker & Audio Association (WiSA) since its humble beginnings many years ago. A lot has changed since those early days when the Association showed up in a CES hotel room to demonstrate a home theater system devoid of speaker cables. It was a remarkable demo, not just because it worked, but because the enabling technology made it possible to send uncompressed 24-bit/96-kHz audio signals through the air from an AV receiver to seven speakers and a subwoofer. Today, wireless music is everywhere and better than ever but in those days transmitting hi-res audio wirelessly was a daunting task. It's been a few years since we checked in with the Association so we caught up with WiSA president Tony Ostrom to get an update on the technology and the products it enables.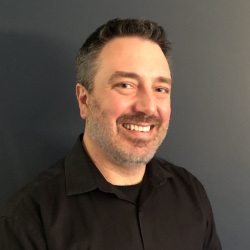 S&V: WiSA technology is not new. You joined the Association as president five years ago and the first WiSA-compliant speaker was introduced…what, 10 years ago? Let's start with a quick refresher on the technology — it's benefits and how it's changed over the years.
Tony Ostrom: The WiSA Association did begin down its path over a decade ago. In its infancy, it was adopted by a few brands that created complete systems, including transmitters and speakers. The fact that WiSA Certified products are interoperable was a "nice to have" feature at that time, but not heavily leveraged by early adopters.
Now we are seeing brands adopt the technology to introduce Certified products with the understanding that they can leverage their core capabilities and create products they are passionate about while allowing systems designers — retailers, installers, and consumers — to assemble wireless systems using components made by any WiSA Certified brand. WiSA Ready TVs and TVs supporting ARC/eARC (enhanced Audio Return Control) can easily combine with transmitters from various brands, including the WiSA SoundSend, the Association's first-ever branded product. These TVs can also be connected to speakers from numerous brands to allow flexibility in design, sonic signature, output capability, price point, and several other factors.
In the background, Summit Wireless Technologies and WiSA continue to push the technology envelope and continually innovate with respect to the current technology and what is possible in the future. As the in-home wireless landscape evolves and grows, WiSA continues to update and build upon our technology to maintain and improve quality of signal and robustness as well as the overall user experience. All of this is done with the goal of making outstanding wireless home cinema entertainment experiences simple to create and available to everyone.
S&V: Association membership has more than doubled and it looks like the number of WiSA Ready and WiSA Certified products, including home theater speaker systems, has more than tripled since you've been president. Nice work! Talk about the broader wireless audio market and WiSA's place in it.
Ostrom: When we use the word "wireless," we're really using it as a synonym for "simple." Simple breaks down barriers. These barriers are created when processes get complex. Traditional home theater audio systems are complex to assemble, which explains the rapid adoption and growth of soundbars. The obvious opportunity for our industry is to create technology-driven solutions that allow multichannel, cinema-level audio systems to be assembled at home in a very simple way, which is a key advantage of WiSA and WiSA Certified products. Additionally, the high fidelity, number of channels, tight synchronization, and low latency of the technology shared by all WiSA Certified products enables a no-compromise approach to product development, regardless of individual product capabilities and target price points.
S&V: How many WiSA-based systems are in use today — and what's the trend? I'm also interested in your impression of consumer awareness.
Ostrom: While many of our members don't share product sell-in and sell-through data, I can tell you we are seeing growth in the category at large. More products are being certified, distribution is expanding, and the ability to attach to more and more TVs is increasing. We're also seeing a rising level of awareness with both retailers and consumers. Through our ongoing WiSA Wave Marketing initiative, the Association is actively promoting the wireless home cinema audio category to consumers — educating them on our website and connecting them with brands and retailers. The initiative is proving to be a strong asset as we grow the category for all of our members. In fact, about 1.2 million consumers were exposed to and educated by WiSA in the first three quarters of 2021 vs. just under 176,000 during the same time period in 2020. That's an increase of more than 550 percent!
S&V: The bulk of WiSA-certified products are speakers and speaker systems. It looks like TVs and video projectors have a little catching up to do. What's the holdup there — why aren't more TV/video companies embracing WiSA?
Ostrom: Speaker brands are eager to participate in the category and realize that in order to sell discrete multichannel audio moving forward, the entire process needs to be simplified while maintaining capability and high fidelity. Integrating our modules and certifying products allows them to actively participate in the category and work within an interoperable ecosystem. The source component side, which includes TVs, is slightly different. Some brands are choosing to integrate WiSA modules, while others are choosing to become WiSA Ready or WiSA SoundSend Certified, both of which are paths that enable them to participate in the category more quickly. We are now seeing TV brands, transmitter brands, and speaker brands coming together to create wireless system bundles. One example is the Sony + Platin Audio Monaco 5.1 + SoundSend bundle (pictured above).
S&V: You mentioned the WiSA SoundSend transmitter, which converts the audio output of most smart TVs into a high-quality wireless signal compatible with WiSA Certified speakers. How's it selling and how do you think most people are using it?
Ostrom: WiSA SoundSend connects to TVs through an HDMI ARC or eARC connection and can decode Dolby Digital and Digital+, Dolby TrueHD, and Dolby Atmos. It has been very well received and fills the need for a universal transmitter for all smart TVs. So far, we've seen it purchased as an upgrade to legacy WiSA transmitters that don't have the same level of tuning or decoding capabilities SoundSend offers. We have seen our transmitter bundled with WiSA Certified speaker systems, a trend we expect to continue. SoundSend has also opened up an opportunity for retailers to bundle and promote complete systems that include a smart TV and WiSA Certified speakers. This is where the advantage of interoperability between all WiSA Certified products truly shows its merit.