Peter Vasay: How THX Is Staying True to its Mission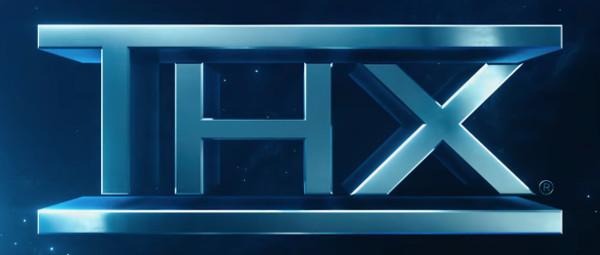 Few companies in the home entertainment electronics industry have as storied a history as THX, the company born out of George Lucas' desire to bring the movie-going experience as close as possible to how he envisioned his theatrical creations on the big screen. Disappointed by the sonic limitations of movie theaters when the original
Star Wars
film was released in 1977, the celebrated screenwriter/director engaged a team of audio engineers to define a series of technical parameters theater owners could follow to achieve what we would call today an immersive experience. The result was the THX certification program that elevated movie-going to thrilling new heights with vastly improved sound, which in those days was an early form of surround sound called Dolby Stereo.
In the ensuing years, the company remained dedicated to setting standards for sound, eventually expanding its scope in the early 1990s to include a quality assurance program designed to advance the experience of watching movies at home, which ultimately became known as THX Home. The standard continued to evolve and is embraced in its many forms by A/V enthusiasts to this day, though a lot has changed since those early days of home theater, including the ownership of the company. In 2002, Creative Technology acquired a majority share in THX, then owned by Lucasfilm Ltd. And, in 2016, the company was acquired the Singaporean-American firm Razer, Inc.
We caught up with Peter Vasay, general manager and senior VP for home products at THX Ltd., to get an update on what the iconic brand has been up to lately and where it's headed. As a side mission, we were hoping to once and for all put to rest decades-long speculation over the origins of those famous letters. Over the years, I've heard at least two stories: One, the company is named after Lucas' first film, THX 1138 (his phone number at the time with 849 corresponding to THX, or so the story goes). Two, THX stands for Tomlinson Homlan's eXperiment. It turns out both have merit, though the current THX braintrust gives a bit more credence to the name being a nod to Lucas' maiden film. "That said, we can't deny that Tomlinson Holman had worked with George to define the program's requirements and that he designed the crossover used in THX theaters, a.k.a. Tomlinson Homlan's Xover." [Postscript: A reluctant Tom Holman reached out to me after this article posted with the assurance that George Lucas did, indeed, name THX after him in recognition of the work he did during those formative years of the company.]
S&V Let's start with a little history for those who may not be aware of the company's illustrious beginnings. The original THX Cinema Certification program was born almost 40 years ago following the release of Star Wars Episode VI: The Return of the Jedi 1983 but its origins can be traced back to the original Star Wars in 1977.
Peter Vasay: It all started with George Lucas' desire to see improvement in how his movies were being presented in commercial cinemas after the first Star Wars movie was released. From a technical perspective, the audio and video in theaters did not allow the viewer to experience the full movie-maker's expression. Back then, you could hear the popcorn machines out in the lobby and the mechanical whirl of the film and sprockets from the projection booth, for example. The image was dim, audio was distorted and uncalibrated due to poor equipment and setup, the room reverberated because there was no acoustic treatment, and the center aisle took up all the best seats in the house due to poor room design.
In 1982, George partnered with Tomlinson Holman and a team of engineers to look at these challenges and came up with a comprehensive standard for theater design, acoustics, equipment performance, and calibration procedures to address all these issues. This became the THX Sound System, and THX Ltd. was born. The first THX Certified theaters opened in 1983 with the release of Star Wars: Episode VI: The Return of the Jedi, and with the introduction of the THX Trailer featuring what went on to become one of the most recognizable sound marks, the THX Deep Note.
S&V How has THX's mission changed since the establishment of the THX Home division?
Vasay: We have stayed true to the original mission of empowering great consumer experiences of entertainment. Movie fans who experienced THX in their local theater wanted to get this same cinematic experience at home. In 1990, THX engineers identified the key room and equipment characteristics required to recreate the cinema experience in a large home living room environment. We looked at the entire signal chain from accurate decoding and playback of the signal source to proper signal routing and bass management in the preamplifier, to clean and dynamic high-power amplifiers, as well as a six-speaker system with three front channels, two surrounds, and an extremely powerful subwoofer capable of reproducing the lowest frequencies of soundtracks — bass that can literally shake the room. We worked with the best loudspeaker and audio electronics manufacturers and engineers to develop products that met this strict and difficult performance specification and we continue to do this today with all of our THX partners through the THX Certification program for home theater products.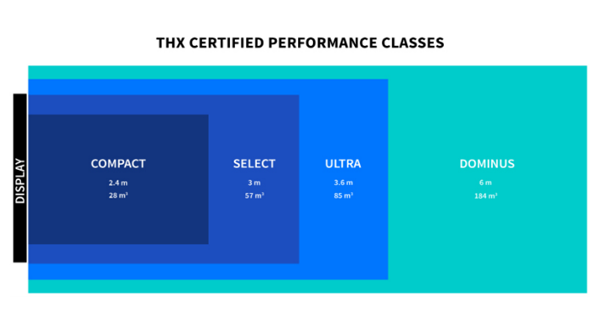 The mission of the THX home division continues today. We are also innovating to evolve and expand video and sound quality to cover the different ways people enjoy movies, music, and other content we all have access to today. From watching movies on a smartphone or laptop with a PC speaker system or listening over headphones, we now have THX Certification programs for each to ensure content is reproduced as accurately as possible to match the creator's intention. This includes calibrations to ensure dialogue is clear and not muffled, high-frequency details are crisp but not harsh, and bass is deep and balanced with the rest of the system without being boomy or over-exaggerated.
S&V Indeed, the company has branched out considerably over the years and expanded well beyond the original THX Certification audio programs for commercial cinemas and home theater. Can you provide a quick rundown of the current THX Certification programs and initiatives as they relate to home entertainment?
Vasay: Since not everyone has the square footage in their home for a dedicated theater, we expanded our performance categories based on room size to meet the greater demand and variations. THX Ultra is for the large home theaters, 3,000 cubic feet with a 12-foot "listening distance" from the screen to the primary seating position. These require large speakers and powerful amplifiers to drive the sound system to what we call THX Reference Level, a nominal 85 dB sound-pressure level (SPL) output with 20 dB of headroom to reach 105 dB peak SPL. These are the same levels realized in commercial THX Cinemas, but power requirements are scaled down because we are sitting closer to the speakers and the room is much smaller. This gives the same perceived level and dynamics to recreate the reference THX sound experience.
To address smaller rooms, THX Select products are designed for 2,000-cubic-foot rooms with a 10-foot listening distance. They are still capable of reference level with 105 dB SPL peaks but speakers and amplifiers are scaled to match the smaller room size.
To address picture quality, THX Certification has been achieved by our partners who manufacture TVs, projectors, and projection screens since 2006. For display devices, we perform hundreds of rigorous tests to ensure color accuracy in a dedicated THX Cinema video preset. In this mode, we verify that light levels, resolution, and video processing are all carefully set and calibrated to match the image quality and performance studios and filmmakers expect.
Knowing many are now streaming movies on their computers, in 2020 we introduced Tuned by THX for laptops to provide a built-in, calibrated THX color profile that users can enable when watching their favorite movies or videos to they can rest assured that the display has been tuned by THX engineers to provide the best image possible. As a side note, we also collaborate with our mobile THX division to offer the Tuned by THX audio option to ensure the best possible sound quality from laptop speakers.