Qobuz Looks Back on a Year of High-Res Progress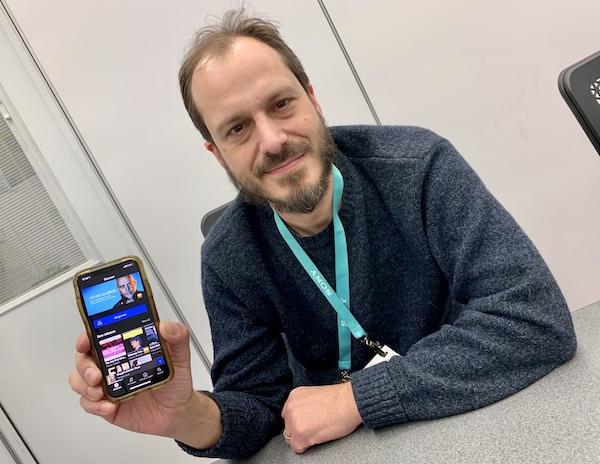 I met up at CES with Dan Mackta, Managing Director of Qobuz USA, for an update on how things have been coming along for the high-resolution music streaming service since it officially launched in the U.S. market last February. Here's what Dan had to say.
The biggest change for the service in 2019 was the elimination of its MP3 tier to go full-on lossless high-res. Also, pricing for its Studio Premier plan was reduced to $14.99/month (or $150/year) in November in response to the launch of Amazon Music HD, a new lossless high-res music streaming tier from the online retail giant. While the arrival of Amazon's service initially might have caused Mackta to lose some sleep, he feels that the effect of its advertising on TV and elsewhere has helped to raise mass-market awareness of the benefits of lossless high-res music playback. In other words, it's all good.
Subscriber growth for the service has been encouraging — they are seeing a 50 percent conversion rate from trial subscriptions. A deal with Best Buy/Magnolia to provide promotional cards to customers has also helped to gain new subscribers. When asked about support from the general audiophile community, Mackta said they are "onboard 110 percent."
Along with steady subscriber growth, support from hardware manufacturers is also proceeding at a good clip, with more than 80 audio brands now listed as partners on the company's website. Many of these allow for direct access to Qobuz through their respective streaming apps. And as anyone who has regularly used the service in 2019 can tell you, the Qobuz catalog, which showcases classical and jazz along with plenty of left-field content, is growing. While Mackta acknowledges there are still holes to be filled, he now sees "no major deficits."
What's in store for Qobuz in 2020? The main thing is a $20/month family plan the service expects to launch in early spring so audiophiles can share the high-res music love with the kids.
Happy almost-birthday to Qobuz USA!