Best TVs of CES 2020
CES over the past few years has become more about vision than sound, with statement TVs in booths lining the Las Vegas Convention Center's Central Hall vying aggressively for the attention of show attendees. CES 2020 was no different, and in some ways was even more TV-centric due to the wide range of new products and prototypes on view from both established brands like LG, Samsung, and Sony, and relative newcomers such as Hisense, Konka, and TCL. Yes, LG once again had motorized rolling OLED TVs at the show — a product promised for 2019 that never materialized here — along with new OLED prototypes that roll down from the ceiling. But what most interested me was the sets that are likely to arrive in 2020, especially the innovative ones that will actually be affordable.
OLED Expands
LG and Sony may be the companies best associated with OLED TV, but more manufacturers are getting in on the game. Vizio, Konka, and Philips all had new OLED sets to show at CES that will be available for sale in the U.S. in 2020. And given the budget mindset of those brands, we can expect to see 55- and 65-inch models from them at approachable prices.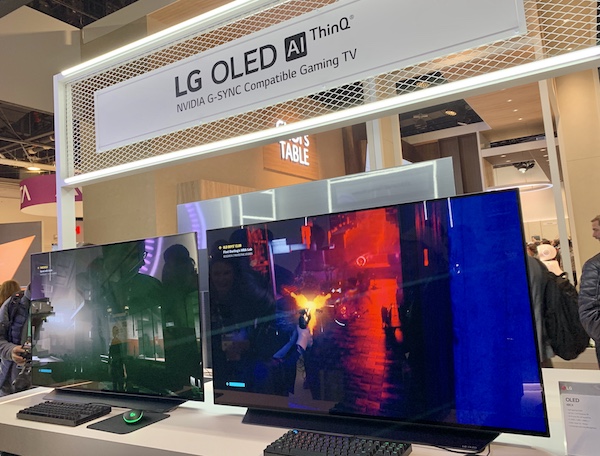 LG's 2020 OLED lineup, meanwhile, features 88- and 77-inch 8K models, plus 77-, 65-, and 55- inch 4K-res GX Gallery series OLEDs that pack all electronics into a 0.78-inch deep display that mounts flush on the wall like a picture frame. The company also introduced a CX series 4K model with a 48-inch screen (shown above) — a significant size since it provides an OLED option for viewers with limited space. LG's 48-incher is also aimed at gamers, with support for NVIDIA's G-sync and AMD's FreeSync technology to reduce picture tearing and flicker, along with an HGiG mode developed by the HDR Gaming Interest Group to provide an HDR display standard for gaming.
Sony's new OLED offering for 2020 is the A8H series (shown above), which consists of 4K models with 65- and 55-inch screens. The A8H OLEDs feature the company's X1 Ultimate picture processor and Acoustic Surface Audio with auto room calibration, and they run on the Android TV platform with support for Google Assistant, Apple AirPlay 2/HomeKit, and Works with Alexa. They also feature an innovative stand with a variable width adjustment to accommodate a soundbar.
33.2 Million Pixels, No Bezel
Sets with 8K resolution were shown by nearly every TV maker at CES, and some of these will arrive in 2020 at generally high prices. One of the more interesting 8K options on display was Samsung's new Q950TS series (shown above). The company calls these sets "Infinity Screen" owing to their near-nonexistent, 0.09-inch bezel. With a depth of just 0.59 inches, Q950TS series models, which connect to the company's external One Connect box, can literally hug the wall as well as blend in with it via Samsung's Ambient mode, which turns the screen into a digital picture frame when not displaying video. Other features include fine-tuned 8K AI upscaling via a Quantum 8K processor, full-array local dimming with local power distribution to efficiently distribute light on a targeted basis to zones requiring extra brightness, and object tracking sound.
More Mini-LED
When we reviewed TCL's 8-Series 75-inch LCD TV in 2019, one of that set's main benefits was the "class-leading local dimming" delivered by its mini-LED (not to be confused with MicroLED) backlight. While a focus of the company's CES display was the new and improved Vidrian Mini-LED backlight tech it plans to introduce in higher-end models in 2020 and beyond (the company had a very convincing demo in its booth pitting its new LCD against an OLED TV on challenging material), it also dropped word that mini-LED backlights would appear its budget 6-Series models (shown above) this year. Other 6-Series features will include the Roku streaming platform, Dolby Vision and HDR10+ high dynamic range, Quantum dots, Variable Refresh Rate and a 120Hz input for gaming, and voice control via Google Assistant and Amazon Alexa.
Dual-Cell LCD Makes Hisense
When I visited the Hisense booth at the 2019 CES, the product that most grabbed my attention was a prototype of a dual-cell LCD display that used a 2K black-and-white panel as a backlight for a 4K full-color LCD panel to effectively provide two million local dimming zones. That TV, the ULED 65XD9G (shown above), is now a real product that the company had on display at CES 2020 and plans to release in the U.S. sometime this fall at a price several hundred dollars below new 65-inch OLED models (the company is waiting for competitors to set 2020 OLED pricing before making an announcement). The dual-cell panel also features an LED backlight with 132 local dimming zones, Quantum dots, Dolby Vision and HLG HDR format compatibility, Android TV, and a built-in far-field mic for voice control via Google Assistant. Hisense is confident the ULED 65XD9G will give OLED a run for its money, and they might just be right.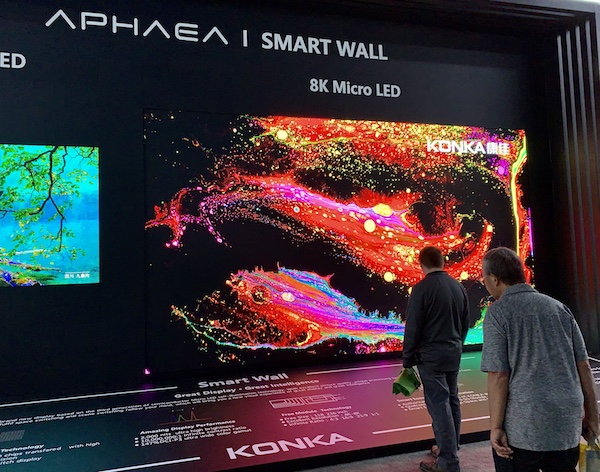 Build the Wall
Similar to rolling OLEDs, enormous MicroLED screens have been a regular spectacle at CES for years, but we've never been given indication that these would become a viable consumer product in the foreseeable future. At CES 2020, Samsung (below), Sony, LG, TCL, and Konka (above) all made MicroLED a central attraction of their booths.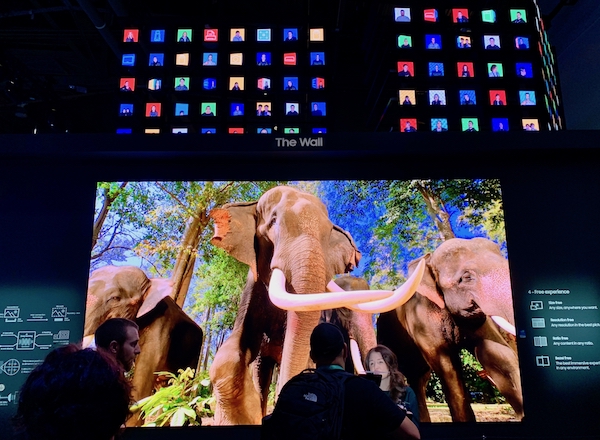 And while none of these companies had anything substantial to say about migrating MicroLED to the consumer space (availability, pricing, etc.), Samsung at least announced a Pro Luxury version of the tech that's aimed at the ultra-high-end custom installation market. The lineup includes offerings in new 88-, 93-, 110-and 150-inch sizes, with the under-100-inch models featuring a fixed-screen configuration (larger sizes are comprised of modular panels which require painstaking installation). To produce the new screens, Samsung's engineers developed a new LED chip that's said to be 15x smaller than previous designs used in the company's current MicroLED displays.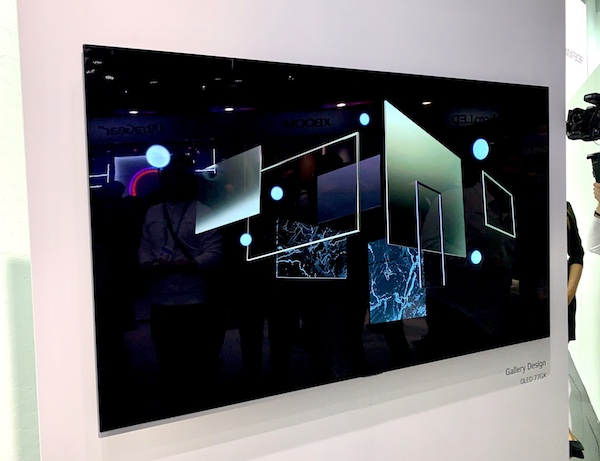 TV Broadcasting: The Next Generation
CES 2020 marked the launch of the first new TV models to feature ATSC 3.0 digital — otherwise known as Next Gen TV — tuners. Stations in 60 U.S. markets have announced plans to start broadcasting the Next Gen TV format by the end of this year. What are the advantages over plain-vanilla ATSC 1.0 digital TV broadcasting? Up to 4K/10-bit video with wide color gamut and high dynamic range, up to a 120Hz frame rate, and immersive 7.2.4 sound. Next Gen TV is also IP-based, so it can be easily streamed over a home network to multiple TVs and devices. For 2020, all of Samsung's 8K models will feature Next Gen TV tuners, and so will LG's high-end (GX series and above) OLED models (shown), and Sony's X900H 4K LCD series sets (pending a future software update).