Konka Prepares to Conquer the Western TV World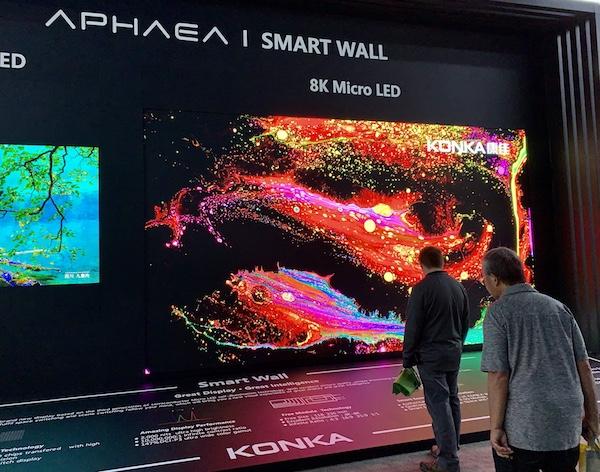 Chinese manufacturer Konka has been a regular exhibitor at CES for years. What's different about the company's presence at this particular CES is they are showing a number of new TVs destined for sale in the U.S. and Canada in 2020.
The company's U5 and Q7 Series 4K LCD TVs range in size from 43 to 75 inches and in price from $400 to $1,200. They are also showing X11 Series 4K OLED TVs with 55- and 65-inch screens. The company's LCD offerings are differentiated by the inclusion of Quantum dots in the Q7 Series, while its OLED TVs feature a clever built-in soundbar that runs the full width of the TV's bottom bezel. All LCD and OLED models are powered by Android TV.
Konka is apparently prepping plenty of other display products for future release, including LCD TVs with mini-LED backlights and 8K LCD and OLED sets. The company was also showing 236-inch 8K and 118-inch 4K MicroLED walls in its booth at CES. While these are currently aimed at the commercial market, a Konka rep said the company, which recently announced its investment in a research institute to promote the technology, plans to bring MicroLED displays to the consumer market in the next 3-5 years.
WHERE TECHNOLOGY BECOMES ENTERTAINMENT