PSB Alpha T20 Speaker System Review
PRICE
$1,800 (as tested)
AT A GLANCE
Plus
Neutral balance
Close timbral matching between models
Excellent value
Minus
Pedestrian styling
Basic finish options
THE VERDICT
PSB's long-running Alpha Series has been a value leader for more than 25 years. Now in their third generation, these speakers sound equally good with music and movies, and the value quotient is stronger than ever.
I think of PSB's entry-level Alpha Series speakers as being the loudspeaker equivalent of the Toyota Corolla. The Alphas may not be the sexiest speakers around, but they do offer solid engineering, long-term reliability, and excellent performance at a very reasonable price. Speakers from PSB's now sadly discontinued flagship Synchrony line have served as my personal home theater reference for over a decade, so you could call me a bit of a fanboy. As you might expect, that means I'm also interested in seeing what the company can deliver when keeping costs down is part of the equation.
Launched at CES 2019, PSB's new Alpha models represent the line's second complete revision since the originals were introduced way back in 1991. Clearly, chief designer Paul Barton isn't the sort of guy who shakes things up just to launch new finishes or change cabinet styling. Barton's pragmatic approach means that he'll only make revisions when he can deliver a better product while maintaining PSB's reputation for excellent value. Each design decision is validated through extensive blind listening tests at the Canadian National Research Council's state-of- the-art testing labs in Ottawa using a mixed panel of trained and untrained listeners. This methodology, which combines objective testing with the subjective responses of a group rather than the personal biases of a single rock star-type designer, accounts for the neutral sound quality of PSB's speakers.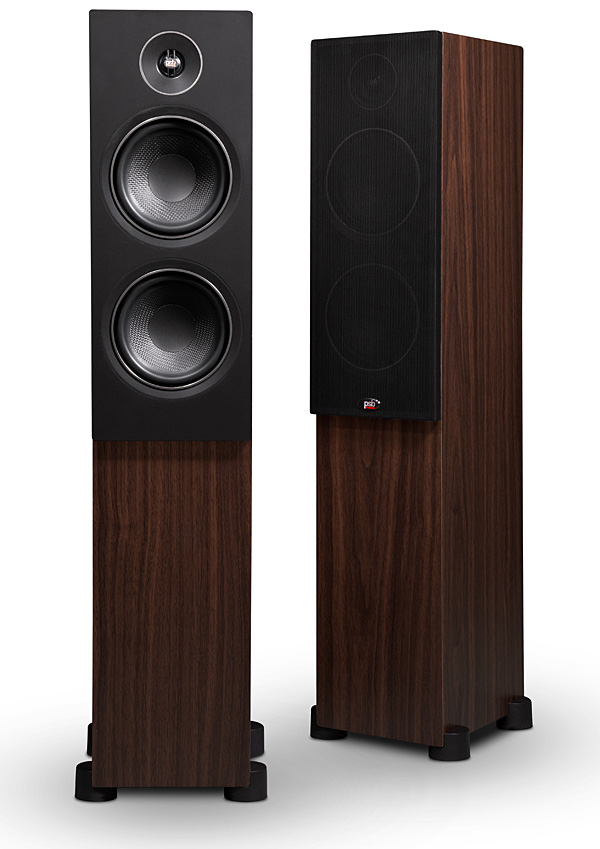 For the new Alpha Series, Barton has made changes to both the cabinet construction and internal damping. While cabinets with internal stiffening braces are unusual at this price level, the new Alphas are not just well-braced, but built with high-quality MDF to help control any cabinet resonances. Internal damping uses the same thick, compressed felt- type material normally seen in high-end speakers, with careful positioning to prevent internal standing waves.
Basic drive units were not ignored in the Alpha Series makeover, with an all-new 0.75- inch tweeter and 4.5- and 5.25- inch woofers used in various combinations between the line- up's four models. The tweeter uses an anodized aluminum dome with a neodymium magnet and ferrofluid to reduce thermal compression, while the polypropylene woofer cones have a textured surface that, according to Barton, helps reduce distortion and cone breakup modes.
One key to the Alpha range's affordability is its basic design, with no fancy curved cabinets or real wood veneer finishes to drive up the cost. The cabinets instead have flat sides, square corners, and a decent-looking wood-effect black or walnut vinyl wrap. Attractive, magnetically attached aluminum mesh grille covers are included with all models to add a bit of high-tech style, and these have been carefully designed to have limited sonic impact. Each speaker has a rear-facing bass port with flared ends to reduce chuffing, along with good-quality five-way binding posts to connect them to your system.
With just four models, the new Alpha lineup is pretty simple. The only floorstanding tower of the group, the T20 ($600/pair) uses two of the larger 5.25-inch woofers and the 0.75-inch dome tweeter in a cabinet that stands about hip-high. The T20 features black plastic footers that attach to the outer edges of its base to widen the speaker's footprint and improve stability. These can be used with the supplied round plastic feet or carpet spikes for leveling. The T20s are also the only Alpha model with twin pairs of binding posts for bi-wiring or bi-amping.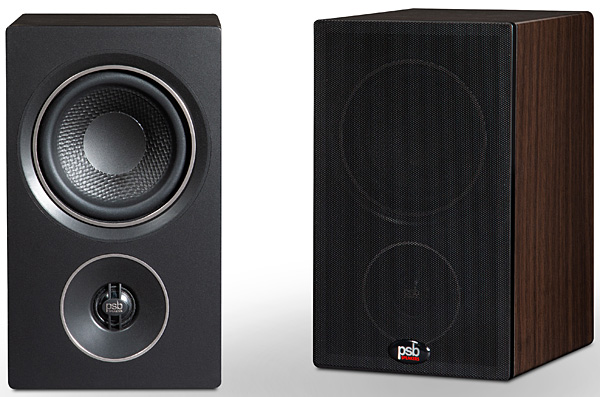 Two bookshelf models are offered: the P5 ($350/pair) which uses the 5.25-inch woofer, and the smaller P3 ($200/pair) with a 4.5-inch woofer. Rounding out the lineup is the C10 ($300) center channel speaker, with a pair of the 5.25-inch woofers flanking the tweeter.
To cover as many bases as possible in this review, I went with a pair of T20 towers for the front left and right channels and a C10 center channel speaker. The only remaining question was whether to use the tiny P3 for the surround speakers, or to step to the P5 with its larger woofer. Ultimately, I decided to stick with the smaller model in the interest of keeping the overall system cost down.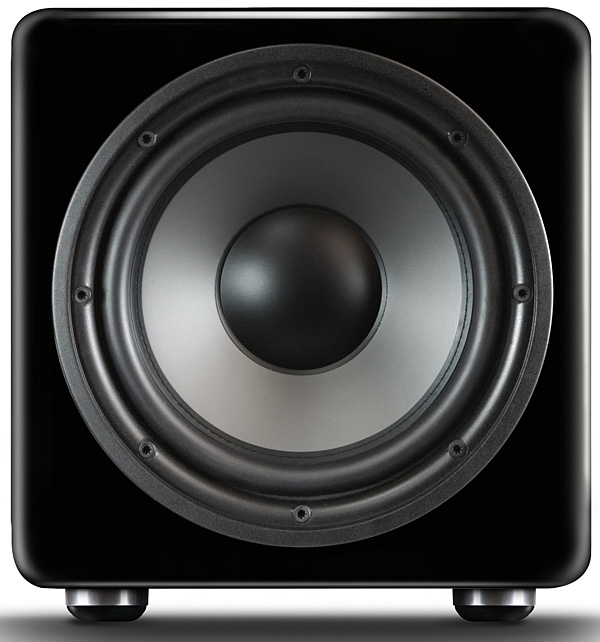 PSB also sent along its SubSeries 250 subwoofer ($700) to pick up the bottom end. While technically not part of the new Alpha range, the company's SubSeries models are regularly partnered with the Alphas in a surround speaker package. With a 200-watt class-D amp driving a beefy 10-inch woofer in a sealed enclosure, the 250 sits near the middle of the SubSeries lineup. Its high gloss black-painted finish and rounded corners give it a chunky solid look, while a round fabric covered grille fits over its forward-facing woofer.