Roku Streambar Pro 5.1 System Review
PRICE
$660
AT A GLANCE
Plus
High fidelity sound
Components sold separately
Easy setup
Built-in Roku 4K streaming
Cordless private listening mode
Minus
No Dolby Atmos support
Weak bass without the subwoofer
THE VERDICT
The top-of-the-line soundbar system from Roku is full of cool features and gives you a surround-sound listening experience that is better than competing systems of similar cost. But it lacks support for 3D immersive sound like Dolby Atmos or DTS:X, and the Streambar Pro on its own is not nearly as impressive sounding as when it's part of a complete 5.1 system.
Soundbars have evolved from simple standalone add-on speakers for TVs into fully self-contained home entertainment systems able to deliver cinematic, immersive listening experiences. The catch is today's soundbar systems can get quite costly, often exceeding the price of the TV they might be connected to. With Roku's Streambar Pro, the cost of entry is only $179.99 for the soundbar itself, and you can expand the system from there. Granted, tricking it out with a subwoofer and four add-on wireless is almost four times the cost, but what you get is a very nice surround-sound solution that's easy to install, easy to use, and outperforms many similarly priced soundbars.
Features
This system consists of three elements: The Roku Streambar Pro, the Roku Wireless Bass Pro subwoofer, and two pairs of the Roku Wireless Speakers. It is a modular system, meaning you can start with just the soundbar and add the surround speakers and the subwoofer later. As you add components, the system adapts to the new configuration. But in this review, the focus is on the capabilities of the complete 5.1 package, which includes all three types of components (soundbar, sub and speakers) and doubles up on the wireless speakers to create a full 5.1 surround-sound system.

The soundbar and wireless speakers both have threads that allow the system to be wall mounted.
The core component in the 5.1 configuration featured here is the Streambar Pro. This is a smart soundbar with built-in Roku 4K streaming. It has four 2.5" full-range drivers and can handle PCM and Dolby Audio, but not Dolby Atmos. It offers five different sound modes: Dialogue, Movie, Music, Night, and Standard. It has three volume modes: Off, Volume Leveling, and Night. It also has a Speech Clarity setting that makes it easier to understand what people are saying. It also has Virtual Surround, for installations that don't feature the wireless surround speakers.
Streambar Pro comes with Roku's clever remote, which does more than just offer basic controls like TV power, volume, and mute. It has controls for navigation and playback, as well as shortcuts to Netflix, Disney+, Apple TV+, and Hulu. It also has two buttons that can be set up by the user. It also has voice search capability built-in and a headphone jack for private listening.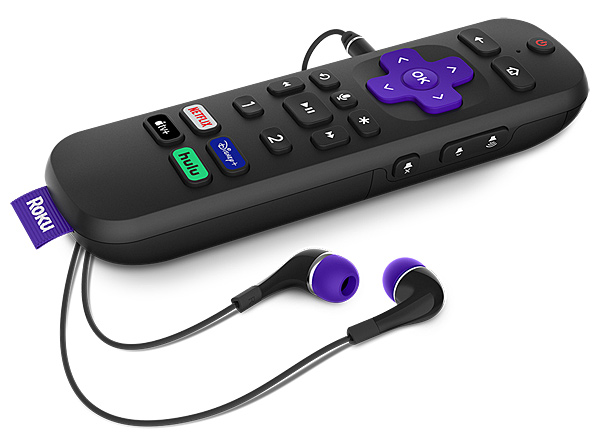 The soundbar has an optical-digital input and one HDMI port that's used to send video to the display and receive audio from it via HDMI ARC. There is a USB port for local media playback. However, this soundbar does not have additional HDMI inputs, so you'll need to use the TV itself to connect additional sources like a gaming console, cable box, UHD Blu-ray player, or another type of streaming device.
The Roku Wireless Bass Pro is a 10-inch, down-firing sealed subwoofer powered by a 125-watt RMS (250-watt peak) amp. It has a wireless range of 30 feet and a frequency response of 40 to 200 Hz. It's a perfect cube, measuring 11.8-inches on each side. The sub does not need the Streambar Pro to do its thing, it also works with just the Roku Wireless Speaker as well as other Roku soundbar models. But, it does not work with only a Roku TV or Roku player; it needs to be paired with another Roku audio device.
Roku Wireless Speakers are sold in pairs. They can work on their own when connected to a Roku TV, Streambar, or Streambar Pro, but not a standalone Roku streaming device. In the 5.1 configuration used for this review, one pair serves as left and right channels while the soundbar takes on center-channel duties. The other wireless speaker pair handles surround-sound. If you only use a single pair with the Streambar Pro then you get 4.1 sound with the soundbar handling the front channels.
In the system menu there are numerous settings for fine-tuning the listening experience. You can tweak the level of the surround speakers, you can activate the volume Leveling feature so that content plays at similar loudness levels, and there's a Night mode that keeps the system from disturbing the neighbors by limiting loud sounds. You can also set the Dialog Clarity function, which I did not feel the need to use but is a must-have on soundbars. There are also various Sound Mode options that cover similar ground, starting with the all-purpose Standard mode plus Music, Movie, Dialog and Night. An Expanded Stereo mode offers Music and TV/Movies options that utilize the surrounds, even with two-channel source material.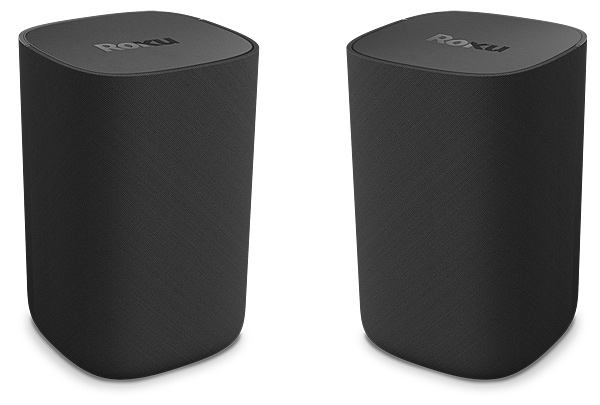 Roku includes a Private Listening mode that sends sound to headphones. In the past, this function was limited to using the app on a smartphone, or plugging into the remote. Now, the Streambar Pro lets you connect Bluetooth headphones directly to the soundbar, so you can enjoy TV sound without disturbing anyone.
Setup
One of Roku's selling points is ease of use, I found the setup intuitive and painless. The key is to follow the step-by-step instructions provided by the Roku app, which guides you through the process. Once you pair the wireless speakers and identify the location of each unit by listening for a test tone and choosing it in the on-screen guide, the system is essentially good to go.
There are many options available for setting up the system, and there are too many possible combinations to list them all. I was impressed with how balanced the system sounds using the out-of-box, factory default settings. Furthermore, I found the provided audio options useful to optimize the sound and not overly complicated.