RSL Speakers CG5 5.1 Speaker System Review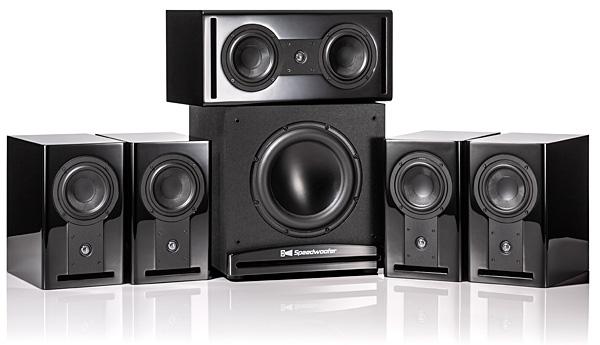 PRICE
$2,499 (as tested)
AT A GLANCE
Plus
Clean and tidy sound
Excellent tonal match between models
Superb high-gloss painted finish
Minus
Sound is a bit polite with some material
No wood finish option
THE VERDICT
This RSL CG5 system offers relaxed sound that's easy to like, impressive build quality, and great value.
Everybody loves a great comeback story. Whether it's Tiger Woods winning The Masters after a decade of disappointment, or Apple's return to global dominance after nearly going bust twenty years back, it's nice when someone or something can make a strong return.
Let's add Rodgersound Labs (RSL) to the comeback list. Founded by Howard Rodgers nearly fifty years ago, the Rodgersound Labs brand started life as a small Southern California chain of audio shops, with a house line of speakers that were built in the back of the original store and sold exclusively through the chain. While Rodgers himself preferred the more refined "East Coast sound" of speakers like the Acoustic Research AR3, with RSL he came up with different flavors of speaker to cater to all tastes, including the more dynamic and aggressive "West Coast sound" of brands like JBL and Altec Lansing. With the main store located near recording studios around Hollywood, audio professionals would often find their way in to check things out. Rodgers was surprised to discover that these audio pros often preferred the more dynamic and raw- sounding West Coast sound speakers over his more refined models and was soon supplying many local studios with speakers to use as monitors.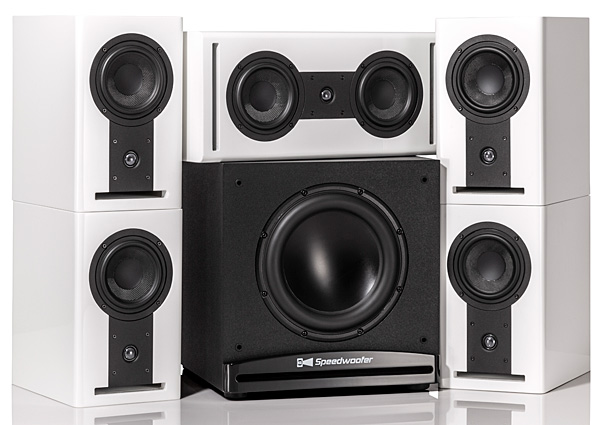 Over the next twenty years, RSL continued to grow, and by the late 1980s it had eight stores. But as so often happens, Howard Rodgers became entangled in running the business end of things and was no longer able to follow his passion for designing and building new speakers. After retiring, he sold RSL to a private equity group. Unfortunately, that group didn't know much about the audio business, and within three years the company had gone bankrupt. When Rodgers discovered that a cheap "white van" speaker company had plans to buy up the RSL name, he went to the liquidation auction to purchase the rights rather than see a brand with his name on it sink to that level.
Fast forward seventeen years and Howard Rodgers found himself constructing a home theater for his own entertainment. Of course, he wanted to build speakers of his own design to use for it, and when people heard them, they were blown away by the performance. Noting this, Howard's son Joe persuaded his dad to help him restart the RSL brand.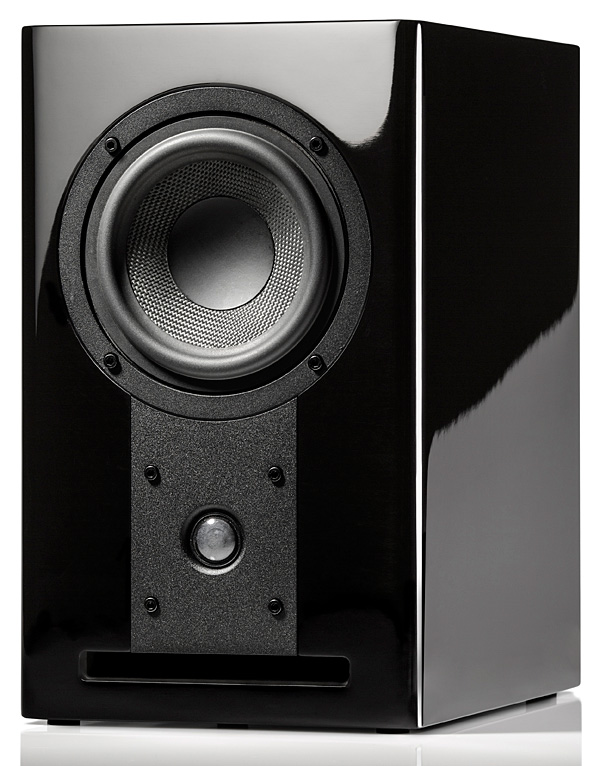 The first fruit of the reborn RSL was the CG4 system reviewed in the September 2011 issue of Sound & Vision, followed by the smaller and very affordable CG3 system, which was reviewed in March 2017. Now RSL has returned with the CG5 system, a more ambitious, but still affordable, replacement for the CG4.
The CG5 series consists of just two models. There's the CG5 ($400 each) itself, a stout two-way bookshelf with a 5.25-inch aramid fiber cone woofer and 1-inch silk dome tweeter, and the CG25 ($500 each), a model with a slighter longer cabinet to accommodate a second 5.25-inch woofer. The CG25's design allows for it to be used either in a vertical orientation in a normal stereo setup or flipped on its side to serve as a low-profile center speaker.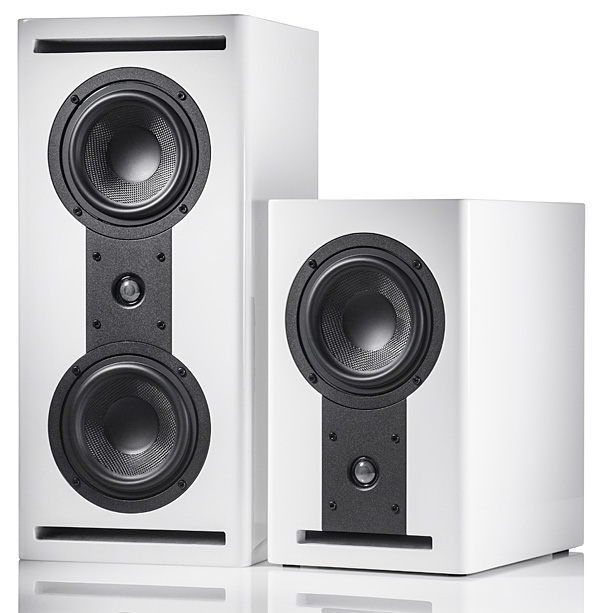 Both the CG5 and CG25 are available in high-gloss black or white paint finishes and come with matching perforated metal grilles that attach to the speaker using hidden magnets. The cabinet is ported via a long narrow slot on the front baffle—there are two slots on the CG25—and has a single pair of gold-plated five-way binding posts on the rear for the speaker wire connection. A three-position switch with Low, Reference, and High tweeter settings is also provided on the CG5.
I was struck by the solid build quality of the CG5 series speakers, which have a flawless finish that any piano maker would be proud of. Subjecting the dense, well-braced cabinets to a knuckle-rap test yielded a dull thunk (a good thing), along with some sore knuckles.
The speakers' solid build is likely due to what RSL calls its Compression Guide Technology, a fancy term for a pair of wall-to-wall internal baffles meant to reduce cabinet resonances by breaking up the air volume inside the box. Along with impacting air patterns, the baffles provide the added benefit of stiffening the cabinet's side walls.