Preview: Audio Expo North America 2023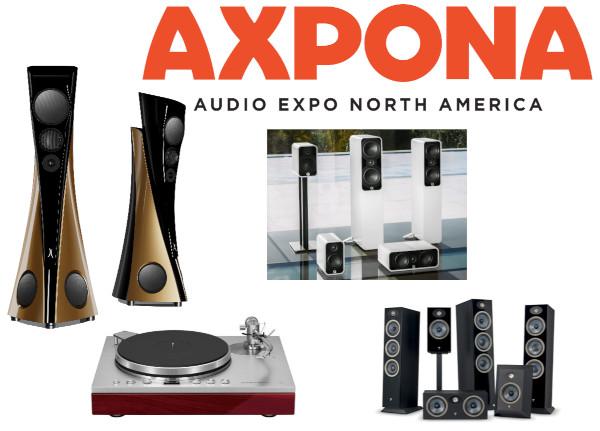 Audio enthusiasts and music lovers from around the world will descend upon
Audio Expo North America (AXPONA)
tomorrow (Friday, April 14) at 10 a.m. to experience the latest audio gear from 500 exhibitors who have set up shop at the Renaissance Schaumburg Hotel & Convention Center in the Chicago suburb of Schaumburg. We have received a number of press releases in the days leading up to the event. Here's a preview of some of the gear that will be on display.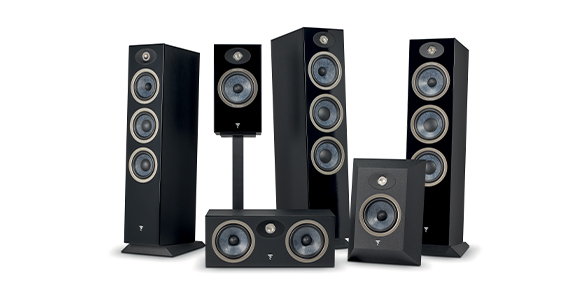 Focal will unveil its new Theva line of speakers, which replaces the Chora series. The lineup is made in France and comprises six models: three floorstanding speakers — the N°2 ($1,798/pair), N°3 ($2,398/pair), and N°3-D ($2,998/pair) — plus the N°1 two-way bookshelf speaker ($998/pair), the two-way Theva Center speaker ($649), and the two-way Theva Surround ($649 each), which is only 4 inches thick and designed for wall mounting.
The N°2 is a slender three-way tower that mates Focal's TNF inverted-dome aluminum/magnesium tweeter with a 5-inch midrange driver and two 5-inch woofers in a cabinet just over 3 feet tall. The N°3 is a slightly larger three-way configuration that uses a 6.5-inch midrange driver and two 6.5-inch woofers in a cabinet 39 inches tall. The N°3-D is a Dolby Atmos-enabled design that is the same as the N°3 but with an angled 5-inch full-range driver integrated into the top of the cabinet for reproducing height effects. The N°2 is rated down to 53 Hz and the N°3/ N°3-D to 48 Hz.
All models are rear-ported (except for the Theva Surround), feature Focal's TNF tweeter and Slatefiber cone drivers, and are available in three finishes: black, dark wood, or light wood. Stands are available for $269/pair and $149 (Theva Center). For more information, visit focal.com.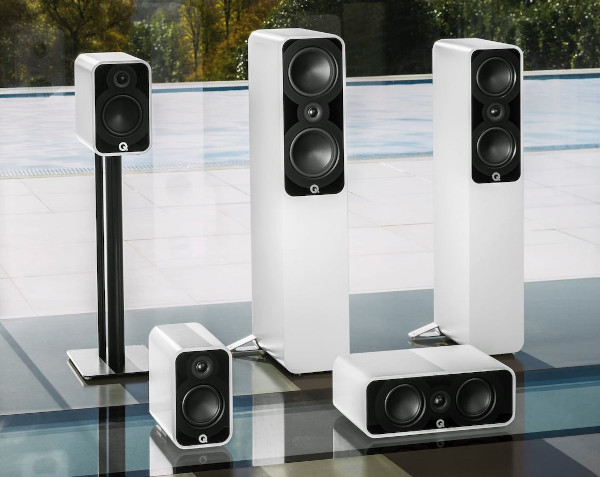 U.K.-based speaker specialist Q Acoustics will introduce its new 5000 speaker series featuring the company's new C3 Continuous Curved Cone woofer and an elegant rounded-corner cabinet design. Sitting just below the flagship Concept series, the line comprises five rear-ported models: the 5010 bookshelf (due in May, $749), 5020 standmount ($899), 5040 floorstander ($1,499), 5050 large floorstander, and 5090 center-channel speaker (due in May, $599); pricing, specs, and availability for the 5050 will be announced at a later date. The 5010, 5020, 5040, and 5090 are rated down to 56, 53, 39, and 57Hz, respectively (all –6dB).
The C3 driver design is said to increase power handling, thanks to the use of a large magnet and voice coil, and ensure smoother high-frequency integration with the tweeter while lowering harmonic distortion and improving dynamics and power handling over previous designs. Borrowing a design trait from the Concept series, the tweeter in each model is housed in a hermetically sealed chamber that isolates it from the front baffle and woofer resonances.
Point-2-Point (P2P) internal bracing is employed across all models to minimize low-frequency vibrations, and the 5040 and 5050 tower models are fitted with Helmholtz Pressure Equalizer tubes to reduce internal pressure and standing waves. Finish options for all models are satin black, satin white, rosewood, and oak. For more information, visit qacoustics.com.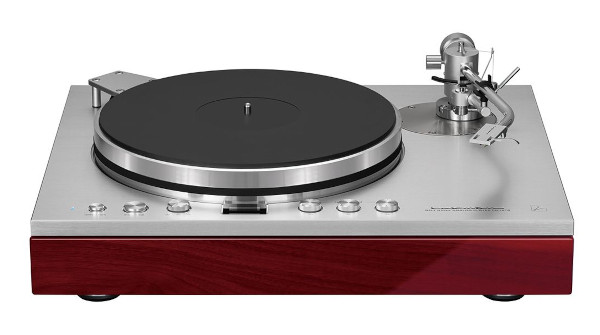 Japan's Luxman will pull the wraps off its eagerly-anticipated PD-191A turntable, ultra-high-end successor to the PD-171A. Priced at $12,495, the table debuted in Japan last September and is now available for pre-order in North America. The PD-191A boasts an all-new 10-inch integrated tonearm, drive system, record mat, and PWM/PID rotation speed controller. Other highlights include a rosewood front panel and Luxman's underslung chassis design with a half-inch-thick aluminum top plate and massive 11-pound aluminum platter.
To combat unwanted microphonic motion, the table is fitted with large, independently adjustable rubber isolator feet, chosen for their superb damping and temperature characteristics. The PD-191A's underslung suspension, in which the main electrical and bearing components are attached to the top plate, is designed to achieve high rigidity and further damping. Additional damping steps include the vibration-absorbing rubber record mat and the use of rubber mounts to isolate the chassis from the motor and power transformer, which are in turn mounted on a metal bottom panel.
Tracking error is spec'd at +1.07° to –1.52° and wow & flutter at less than 0.04%, weighted RMS. An acrylic dust cover is available at extra cost. For more information, visit luxmanamerica.com.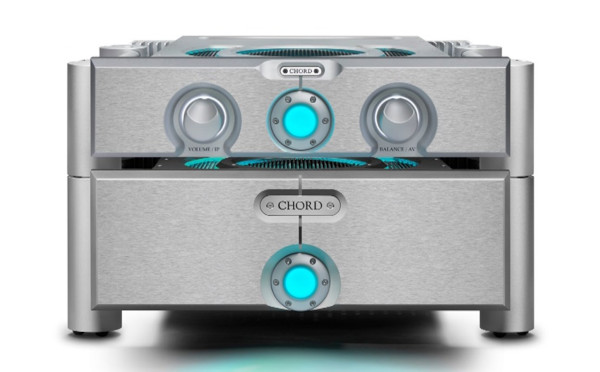 England's Chord Electronics will showcase a range of products including its recently introduced Ultima series mono and stereo power amplifiers and PRE 3 preamp, both featuring solid aluminum casework. The power amps feature a new dual-feed-forward topology and proprietary MOSFET power devices, which are touted as delivering ultra-fast operation (300 volts/μs) with low distortion.
The Ultima PRE 3 is a new ground-up design incorporating the company's latest proprietary technologies, including "advanced low-distortion power supplies," and a new design aesthetic featuring an illuminated spherical power button centered on its faceplate and a new ergonomic volume control and balance/AV bypass selector. The unit is equipped with two balanced XLR and three unbalanced RCA analog inputs, each of which is buffered and selectively filtered to guard against RF interference. Stereo sets of XLR and RCA outputs are provided along with a 12-volt trigger. For more information, visit chordelectronics.co.uk.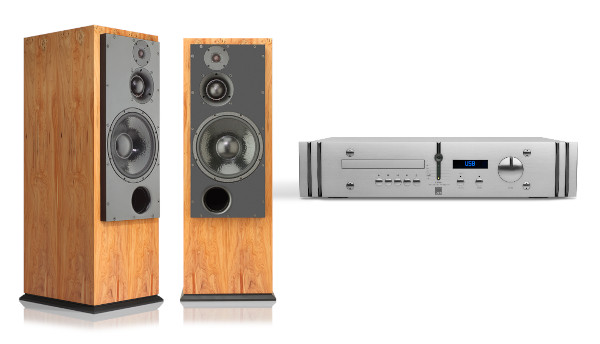 Lone Mountain Audio, U.S. distributor for England's Acoustic Transducer Company (ATC), will be show and demonstrate a range of high-end passive and active ATC speakers and electronics including the $5,000 CDA2 MKII CD player/DAC/preamp combo and the SCM100 ASLT active three-way tower speaker ($40,000/pair). The SCM100 ASLT mates a 350-watt Class AB triamplifier with 1-inch soft-dome tweeter, 3-inch midrange driver, and 12-inch woofer in a cabinet 42 inches tall and available in a number of natural wood finishes.
The company will also be demonstrating the SCM11 passive two-way bookshelf speaker ($1,999/pair) and SCM40A active three-way speaker ($10,999/pair) from ATC's Entry Series, the latter featuring an onboard 242-watt Class AB triamplifier. Products will be on display at Exhibit 1534 and demonstrated in the Schaumburg H Suite.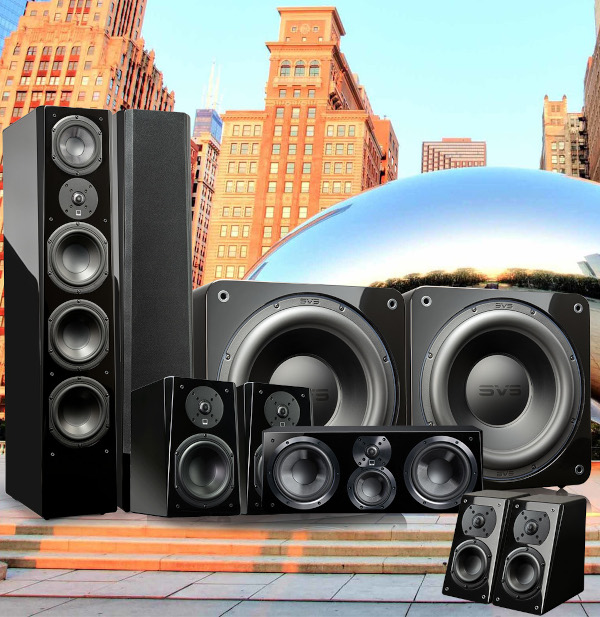 Subwoofer king SVS will offer showgoers the chance to win a 2.1-channel stereo system valued at $2,900 or a $900 pair of Prime Wireless Pro powered speakers, which garnered a Sound & Vision Top Pick last fall for delivering outstanding sound quality and flexibility. The 2.1 system comprises a Prime Wireless SoundBase streaming amp, a pair of Ultra bookshelf speakers, a 3000 Micro subwoofer, and SoundPath cables.
The company will choose two lucky winners at random but you have stop by SVS's two demo rooms (1442 and 1444) to register, which involves scanning a QR code and providing an email address. One room will feature a stereo setup with Prime Wireless Pro speakers, the other a 5.2.2 Dolby Atmos surround system with dual subwoofers. The company's first architectural audio product — the new SVS 3000 in-wall subwoofer will also be on display in the two-channel room.
SVS will also host a free educational Master Class entitled "Subwoofer Deep Dive with SVS" on Saturday, April 15 at 11 a.m. National Training Manager Larry McGough and Vice President Nick Brown will offer tips on choosing the best subwoofer and cover a variety of topics including the difference between ported and sealed subs, optimal placement, and advanced tuning.
Estelon, the Estonia-based maker of striking high-end speakers, and Denmark's Vitus Audio are teaming up to showcase a two-channel system valued at more than a million dollars. The setup will feature the new Estelon Extreme Mk II speakers ($269,000/pair) and Vitus Audio electronics along with an Acoustic Signature Ascona NEO turntable ($79,985) and products from Innuos, Stromtank, and Crystal Cable.
The speakers will be bi-amped by two Vitus Audio Masterpiece MP-S201 Mk I stereo amps ($115,000 each), rated to deliver 25 watts per channel in Class A mode or 500 watts a side in Class AB mode at 8 ohms. The system's front end will feature a Vitus MP-L201 Mk II stereo preamplifier ($70,000), MP-D201 Mk III DAC ($40,000), and SP-103 Mk II phono stage ($45,000).
The Extreme Mk II represents the latest refinements to Estelon's flagship speaker, which stands 6.5 feet tall and sports a new 1-inch diamond membrane tweeter, 7-inch ceramic membrane midrange driver, and an upgraded "direct-connection" crossover network. Rounding out the driver complement are three Accuton 11-inch "aluminum sandwich" CELL drivers — one mid-woofer and two woofers. Two-tone high-gloss finish options include Midnight Opera, Bronze Royale (shown), Lunar Eclipse, and Nordic Emerald.
Although Bowers & Wilkins did not issue an official press release for AXPONA, the company recently announced that the Pi5 S2 noise-canceling wireless earbuds it introduced in January are available in a new color — sage green.
The $299 earbuds, which will likely be part on hand at the company's booth in the Ear Gear Expo section of the show, produce sound through a pair of 0.36-inch dynamic drivers and feature user-selectable noise cancellation with an ambient pass-through mode, and an app that facilitates setup and lets you configure noise-cancellation modes. Rated battery life is 5 hours, extendable to 19 hours with the charging case. Wireless transmission is via aptX-enabled Bluetooth with a rated range of 82 feet. The earbuds are also available in a light (Cloud) or dark (Storm) gray finish or pale lavender (Spring Lilac).