Ultimate Demo Disc? Planet Earth II on 4K Blu-ray
The original series was a giant hit, and the expectations for the sequel were very high, but thankfully, the team at BBC came through with another fascinating look at our planet that is the first TV series spe- cifically designed to be seen in 4K. The three-disc UHD Blu-ray set consists of six episodes spread across two UHD discs, with the third Blu-ray Disc housing the lone supplemental featurette.
Episode 1, Islands, looks at some of the planet's rarest creatures, such as the pygmy three-toed sloth as well as some young marine iguanas on the Galapagos Islands, who must escape a plethora of racer snakes as soon as they're hatched. Finally, we visit the sub-Antarctic island of Zavodovski to see where half a million penguins live.
In Mountains, we get a look at some of the most spectacular landscapes the planet has to offer, though they can also be extreme places to survive. It's here we'll visit with four snow leopards, follow some grizzly bears, and then soar with golden eagles through breathtaking vistas.
Jungles give us a glimpse of animals competing to survive in some of the richest habitats on the planet. The flooded forests of the Amazon are home to jaguars and a newly discovered species of Araguala dolphin. Next we see ninja frogs—whose bright colors shine with WCG—as they fight off wasps and then move over to Madagascar and follow the acrobatic Indri as they leap through the forest. When night falls, we witness how the jungle night conceals a strange fungi and witness glow-in-the-dark creatures that have never been filmed before.
Episode 4, Deserts, lets us see how various species have developed coping mechanisms to deal with extreme heat. Lions must sometimes face the tallest prey on the planet, sandgrouse fly 120 miles each day for water, and on visiting Madagascar, we get to see a locust swarm of biblical proportions.
Grasslands cover about one-quarter of the Earth's surface and support a wide variety of wildlife, but in order to survive, the inhabitants must endure intense seasonal changes.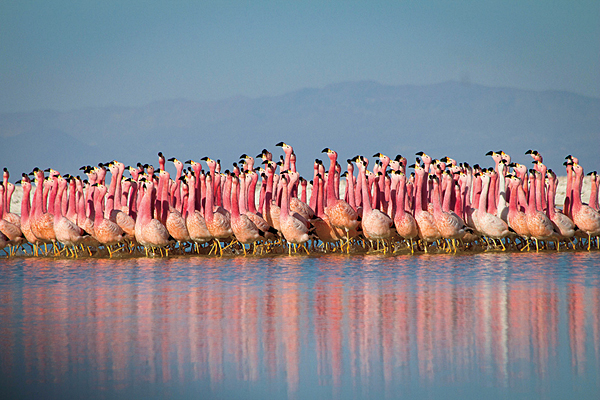 In the final episode, Cities, we witness the impact that humans are having on the world. While changes are surely taking place, various species have learned to adapt—and sometimes thrive— as the cities continue to grow. These include peregrine falcons in New York city, leopards who hunt in the streets of Mumbai, and millions of starlings in Rome.
Much like the original Planet Earth on Blu-ray, Planet Earth II is the must-have set to show off your 4K system. Most of the footage is shot with native 4K cameras with HDR encoding, which leads to a level of detail and jaw-dropping images that will have all your friends running to their local big box and plunking down their credit card for a 4K display. Not to be forgotten is the wide color gamut, which is constantly on display, whether from the ninja frogs in Jungles or the nighttime shots in Cities that showcase what the future might offer in terms of adapting urban jungles to look more like real ones. Even the overhead drone footage teems with detail as the documentary follows various creatures in their natural habitats or on the hunt for their prey.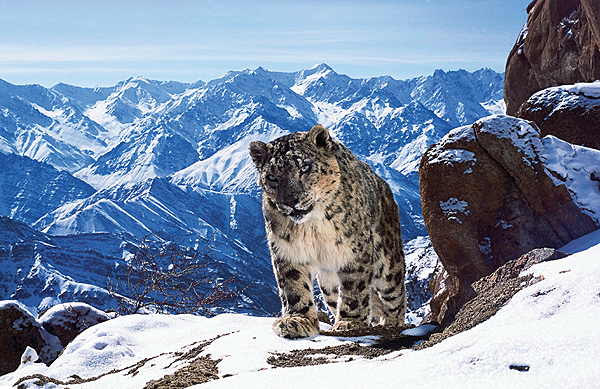 The audio track is a lossless DTS-HD Master Audio 5.1 track, which suits the material quite well. David Attenborough's narration comes through clearly and concisely, and the imaging in the track is well crafted. Additionally, the score from Hans Zimmer adds a Hollywood blockbuster theme to the proceedings and complements the onscreen action.
The lone supplement is housed on a Blu-ray Disc and includes 54 minutes of bonus clips from each episode, showing what the filming crew had to go through to shoot various aspects of the production. In many ways, this was like a seventh episode; it was captivating and informative in and of itself.
It doesn't get much better than this. Highly recommended.
Blu-Ray
Studio: BBC, 2017
Aspect Ratio: 1.78:1
Audio Format: DTS-HD Master Audio 5.1
Length: 300 mins.
MPAA Rating: TV-G
Director: various
Starring: David Attenborough
It was about ten years ago that BBC debuted their original Planet Earth on both Blu-ray and HD DVD here in the United States to much critical acclaim. Not resting on their laurels, the Planet Earth team went to work on their next project, appropriately named Planet Earth II. While 1080p was cutting-edge a decade ago, simple HD wouldn't cut the mustard any longer since we are living in a 4K world that expects wide color gamut (WCG) and high dynamic range (HDR)—or at least readers of Sound & Vision do.