Picking Up Good Vibrations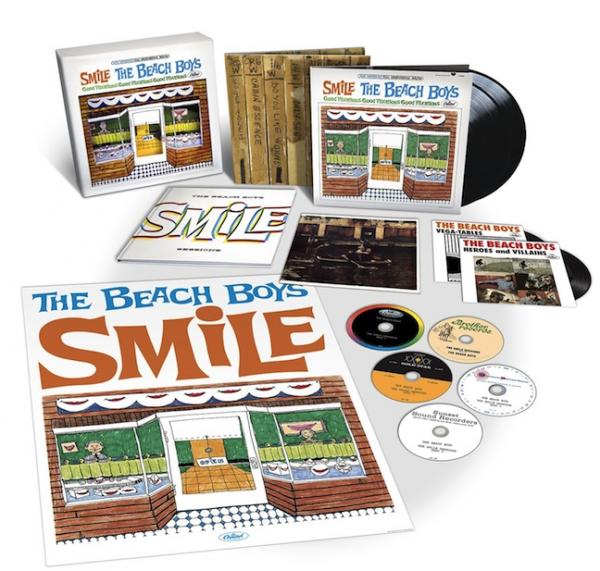 One of the most famous (and probably most bootlegged) unfinished albums in rock history is about to see the light of day in an offical release, authorized by the band, including Brian Wilson (who had in 2004 released - with Van Dyke Parks - his own new take on the recordings). The Beach Boys' Smile will be available November 1 in a dizzying variety of formats, ranging from a double vinyl LP to a deluxe multi-CD box set with all the trimmings; preorder via beachboys.com. The new release seeks to approximate the band's original intent, while the expanded editions offer a wide range of outtakes, singles, alternate tracks, and historical materials. Best thing every? Better than Pet Sounds? Soon you'll be able to decide whether the rumors are true.
Whatever the case, times have certainly changed since the Beach Boys laid down the original tracks, and the band and Capitol/EMI are firmly embracing social media to promote the discs. The band is looking to crowdsource video production for "Good Vibrations" and "Heroes and Villains"; if you're interested in being a part of the Beach Boys legacy (and, perhaps, in picking up part of some $10,000 in prize money), you should head on over to Tongal.com and investigate further - they're currently looking for concepts.
LATEST VIDEO
WHERE TECHNOLOGY BECOMES ENTERTAINMENT