November 2017 Top Picks at a Glance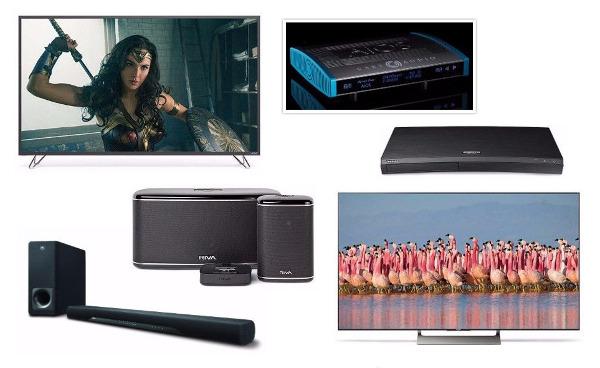 As the holidays draw near, it's time to start locking down your year-end plan. Which of the products on your upgrade list will make the cut? If a 4K/HDR TV is under consideration but your budget is getting a bit tapped out, we have two recent Top Picks to recommend, along with several other products that got the big
Sound & Vision
thumbs up in November. Among them an integrated amplifier/streamer audiophiles will love, a soundbar with Virtual DTS:X processing for $300 (no that's not a typo), a wireless multiroom music system that's inexpensive and sounds great, and a second-generation Ultra HD Blu-ray player that will take your home theater experience to the next level. All deserve serious consideration.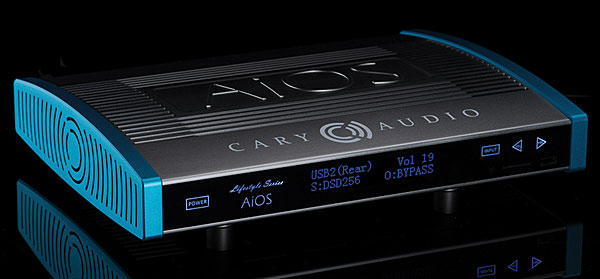 Cary Audio AiOS Integrated Amplifier/DAC/Streamer: $2,995

Cary's All-in-One System, or AiOS for short, provides a cutting-edge solution for enthusiasts who want to cut down on audio clutter by combining a streamer, digital-to-analog converter (DAC), and integrated amp a super slim package. It has everything an audiophile could want including MQA decoding, PCM and DSD upsampling, and PCM-to-DSD conversion, and is a breeze to use thanks to a well-designed control app. Reviewer Mark Fleischmann summarized AiOS this way: "The sound is neutral in the best sense of the word, and build quality is everything you'd expect from a company with a high-end pedigree."
AT A GLANCE
Plus
Neutral sound from Class A/B amp
Upsamples and converts PCM and DSD
Compact form factor
Minus
Futuristic design means no mechanical controls
No wired headphone output
Vizio M65-E0 LCD Ultra HDTV: $1,100

If you're looking for an HDR-capable 4K/Ultra HDTV with a big screen for an excellent price, this may be the ticket. The new 65-inch model in Vizio's midrange M Series offers substantial performance improvements over last year's model, including higher peak brightness when displaying high dynamic range (HDR) sources and an extended color gamut that rivals what you get with more expensive TVs. The best part? It offers all of these upgrades at a lower price. You'll have to live with a single HDMI 2.0a port but that may be a small price to pay for performance that reviewer Al Griffin called impressive.
AT A GLANCE
Plus
Effective peak brightness with HDR sources
Can display extended color
Good overall picture uniformity and upscaling
Minus
Mild artifacts from local-dimming backlight
No off-air tuner
Only one HDMI 2.0a input

Samsung UBD-M9500 Ultra HD Blu-ray Player: $400

If you haven't upgraded to an Ultra HD (UHD) Blu-ray yet, what are you waiting for? Samsung's second-generation player delivers exceptional performance at a fair price and will delight videophiles who enjoy the convenience of streaming in 4K. More than just a disc player; the M9500 doubles as an entertainment hub that can stream media from your home network, a USB drive, or Netflix and other popular online services. But when all is said and done, tried-and-true physical discs still deliver the ultimate UHD experience. Comparing a 4K stream of the 2015 James Bond thriller
Spectre
with its UHD Blu-ray counterpart, David Vaughan did not mince words: "The UHD disc blows it away."
AT A GLANCE
Plus
Plethora of streaming options
Outstanding picture quality
Dual HDMI outputs
Minus
No 3D support
Flimsy disc tray
No Dolby Vision support