Neil Finn: Dizzy Heights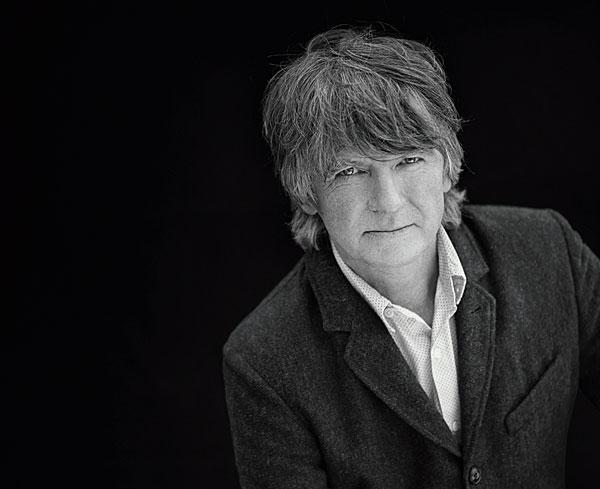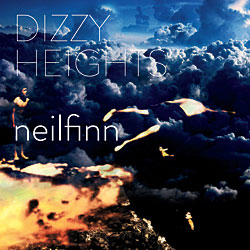 I saw Finn debut much of this new material at New York's Le Poisson Rouge last November, backed by both his own family-stocked band and a full string section. I was instantly grabbed by the haunting depth of one of Dizzy's centerpieces, "Divebomber." Inspired by a same-named '50s film, the relentless "Divebomber" keeps your head bobbing and weaving like Muhammad Ali in a title fight. Lead vocals are panned hard left with electronic boops jabbing at you in the right as the first plane-dive attacks right down the middle. The music drops out entirely for a full-on bombstrike that shreds and swells in volume, the accompanying "ahhs" serving as a disembodied Beach Boys Greek chorus. Finn's Wayne Coyne–like falsetto moves to the center as the drama heightens. "I'll do my best to save you," he implores as military drums, cymbals, and strings rise in the mix before the climactic crash, with plaintive piano the only sound left until the flameout fadeout. (Towel, please.)
The rest of the album is equally thrilling. The brooding "Impressions" makes full use of the stereo palette, with Finn's lead vocal quavering in the right channel while his wife Sharon Finn's harmonies counter in the left. File the skittery, mechanically whirring "White Lies and Alibis" as "spy-ence fiction," a Gabrielesque soundtrack for a Twilight Zone episode set on a desolate planet. The relatively subdued final cut, "Lights of New York," meshes big-city crowd hubbub and twittering sirens with flowing water and chirping birds in the left channel as Finn's directly centered vocal is backed lightly by keyboard and piano. The ascending strings warble like a record player constantly switching between 33 and 45 rpm. The nature wash moves briefly to the right before strings and birds share their swan song in the left, and then it all fizzles out like a beautiful recurring dream. Heights is a magical record that reveals dizzyingly arresting aural delights with each successive spin.
CD
Label: Lester/Kobalt
Audio Formats: 44.1-kHz/16-bit PCM Stereo
Number of Tracks: 11
Length: 47:00
Producers: Neil Finn, Dave Fridmann
Engineers: Dave Fridmann, Andrew Everding
Neil Finn is a restless soul. Though the New Zealand–bred singer/songwriter/multi-instrumentalist has long mastered the craft of concocting melodic gems—Split Enz's "I Got You," Crowded House's "Don't Dream It's Over," his solo single "She Will Have Her Way"—he continues to search for ways to shake up song arrangements and their ensuing sonic character while still managing to keep everything eminently hummable. By teaming up with longtime Flaming Lips sonic alchemist/producer Dave Fridmann to co-turn the knobs for his third solo album, Dizzy Heights, Finn plants a stylistic flag that whips together a heady mixture of stark minimalism and ethereally dramatic effects.