MUSIC REVIEW: Ryan Adams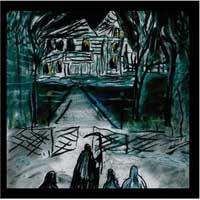 29 Lost Highway
---
Music ••½ Sound •••
Ryan Adams released three albums in 2005, a remarkable statistical feat but not a very artistic one.
Jacksonville City Nights
was the most cohesive,
Cold Roses
the most listenable - and 29 the most uneven. Here, Adams sometimes seems unable to tell derivation from innovation. The title track veers close to the Grateful Dead's "Truckin'," while the vocal and guitar on "Strawberry Wine" parrot Neil Young circa
After the Gold Rush
. (Perhaps Adams should see the movie
Zelig
.) Moreover, his character-crowded stories tend to ramble. Yet even a flawed Ryan Adams album has its brilliant moments, such as
29
's sublime "Carolina Rain" and the fierce, flamenco-style "The Sadness." And there's a streak of naked introspection here that hints at revelations to come.
WHERE TECHNOLOGY BECOMES ENTERTAINMENT