MUSIC REVIEW: The Roches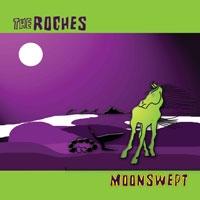 Moonswept 429 Records/Savoy Label Group
---
Music •••• Sound ••••
What if they'd been called the Yankee Chicks ... ?
But no, these three sisters from deepest New Jersey call themselves after their last name. And as they first told us on Track 1 of their self-titled debut, way back in 1979, "We spell our last name R-O-C-H-E" - and that rhymes with roach. Not that there's anything wrong with that, but when it comes to the now nearly 30-year recording career of the Roches, the question that most often comes up is indeed: What if?
Forget about naming; let's talk about timing. What if The Roches, instead of being released in the heyday of London Calling and Armed Forces, had appeared nine years earlier in the heyday of Ladies of the Canyon and Sweet Baby James? Would the trio have been as big as those singing/songwriting folkies while revolutionizing the genre at the same time? Of course, the Roches needed to absorb the various influences of those nine years - especially the street smarts of their adopted home, New York City - before they could make an album as truly revolutionary as The Roches. So, enough with the What Ifs.
As it is, The New York Times named The Roches its Record of the Year for 1979. Maggie, Terre, and Suzzy developed a following, but it never went beyond a cult - and although their third record, 1982's Keep On Doing, was another landmark, the albums that followed were mostly hit-and-miss. And none of them were hits.
Which makes it especially gratifying to say that Moonswept, the trio's first album in 12 years, is also their best album in 18 years - since 1989, that is, when Speak was arguably the last time the Roches were still keeping on doing what they did best.