MUSIC REVIEW: Ono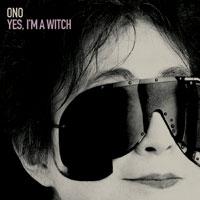 Yes, I'm a Witch Astralwerks
---
Music •••½ Sound •••½
Granted, most people had little or no inkling of who Yoko Ono was before John Lennon entered her life in 1966. Still, it's a fact that, regardless of what anyone thought (or perhaps still thinks) about her musical skills, she had spent much of the preceding decade within an avant-garde scene that found the then young conceptual artist collaborating with experimental composers like La Monte Young and John Cage. So it's not much of a stretch to understand the thematic bent of her latest album,
Yes, I'm a Witch
. An assortment of edgy rock, hip-hop, and electronica musicians were asked to pick tracks from Ono's sizeable back catalog and, taking whatever they wanted from the original masters, rework the songs as they saw fit.
In nearly every instance, the participants opted to take only Ono's original vocals and design completely new soundscapes around them. The results are not only uniformly interesting but at times truly inspired - particularly (and, given Ono's history, not surprisingly) when the songs are filtered through the sensibilities of the female contributors here. Peaches transforms Double Fantasy's "Kiss Kiss Kiss" into an Asian-vibed dancefloor steamer. Le Tigre twists "Sisters O Sisters" (from 1972's Some Time in New York City) into a full-fledged activist's rally. And Cat Power (Chan Marshall) plunks an eerie Lennon-like piano and shadow-voices Ono underneath 1995's "Revelations."
Other notable tracks include the Apples in Stereo's Spectorian approach to "Nobody Sees Me Like You Do" (from 1981's Season of Glass) and Porcupine Tree's atmospheric coloring of 1973's haunting "Death of Samantha." In the longest reach back, the Flaming Lips pull off a suitable outré Sister-Ray-meets-Sun-Ra noisefest as backup band for the notorious old Lennon/Ono feedback/scream piece "Cambridge 1969" from Life with the Lions: Unfinished Music No. 2.
There are some misses here. The Polyphonic Spree's kitchen-sink, Pepper-ish approach distracts from the casual tone of "You and I" (from 1985's Starpeace). The Sleepy Jackson's electronic bleeps and Beach Boysian harmonies sound like little more than appendages to another Double Fantasy tune, "I'm Moving On." And Jason Pierce's attempt to (pardon the word) reimagine "Walking on Thin Ice" as a sort of techno "River Deep, Mountain High" is almost as unlistenable as it was ill-advised.
Still, overall, this is quite an impressively conceived and executed project. And if it may not be enough to convince listeners whose usual reaction to Yoko's music is to stick their fingers in their ears, at least it might get them thinking outside the preconceived (Ono) box. As she herself proclaimed more than 30 years ago: "My voice is real. My voice speaks truth." Did then. Still does.
more of this month's reviews Back to Homepage What's New on S&V