MQA Announces Partnerships at Munich Show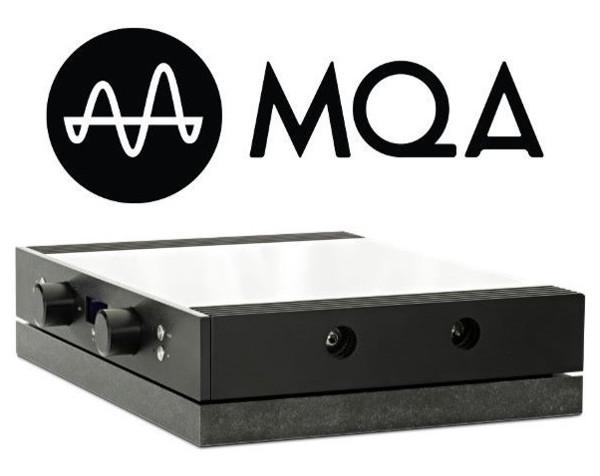 MQA is continuing to build partnerships and momentum for its Master Quality Authenticated (MQA) technology, which aims to bring studio quality playback to the home.
The company announced updates at Munich High End 2016, including new content and hardware partnerships.
High Res Audio, the international high-resolution music download service, joined the list of MQA content providers. Hi-Res music fans can download up to 30 MQA-encoded albums from a number of labels including 2L, Acoustic Music Records, Bauer Studios / Neuklang, Eudora Records, Jazz Arts, Personality Records, Mons Records, Ozella Music, and Triplet Records at highresaudio.com. More releases will be added in the coming weeks.
Nordic label 2L expanded its MQA catalog with what is described as an extraordinary sounding Mozart MQA remaster. The "MQA remix 2016" of the Marianne Thorsen and Trondheim Soloists Violin Concertos 2006 release was "white gloved" by 2L founder Morten Lindberg and MQA creator Bob Stuart; the original analog-to-digital-converters were brought out of storage and individual microphone feeds from the archive were analyzed. The previous release, the world's first commercial recording in DXD resolution, was declared a "Record To Die For" by our sister publication Stereophile and won the Spellemann-prize as Best Classical Album.
The Spanish label Eudora Records announced that it is in the process of updating its catalog with plans to make MQA versions available through the spring and summer. Eudora Co-Founder, Gonzalo Noqué, said: "The fact that MQA's encoding is tailored to each recording's particular AD converter speaks volumes about MQA's search for excellence. We are currently finalizing the details of our distribution deals with partners and content providers, with the aim of making all of our recordings available in MQA over the coming weeks."
Germany's Brinkmann is demonstrating a prototype of its new MQA-equipped Nyquist DAC (pictured above). The converter is expected to be released late this year.
Mytek will expand its MQA-ready line to include the Manhattan DAC, which is being demonstrated in prototype form and slated for release in August. The currently available Brooklyn DAC is MQA-ready.
Canada's Bluesound, sister company to NAD Electronics and PSB Speakers, announced that a free MQA firmware update will be available for all of its wireless music systems on June 1. "We're very excited to be the first wireless multi-room system to play back music exactly how it was recorded in the studio," said Greg Stidsen, director of technology and product planning.
Related:
For more detail on MQA technology and the man behind it, see our recent interview with Bob Stuart, co-founder of England's Meridian Group:
"Audio Statesman: Meridian Founder Bob Stuart."
Meridian Announces MQA Firmware Update
MQA Update Now Available for Pioneer and Onkyo Portable Music Players