Meridian Announces MQA Firmware Update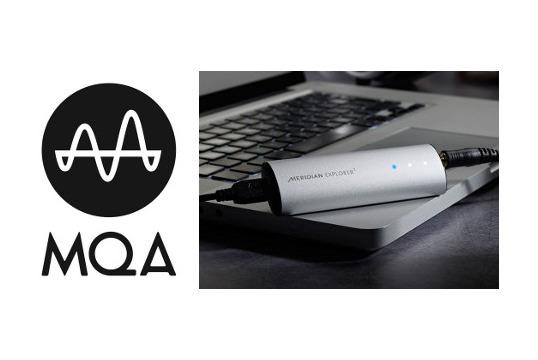 Meridian Audio has announced the availability of a firmware update for its
MQA
-compatible products including Explorer2 USB DAC, Prime Headphone Amplifier, 808v6 Reference CD Player, 818v3 Reference Audio Core controller, Special Edition loudspeakers, and 40th Anniversary systems.
Starting Thursday, February 4, owners of these products will have access to the necessary updates to enable MQA playback. Firmware updates for the personal audio products will be available for download from the support pages of meridian-audio.com, while updates for Reference Series products and loudspeakers will be handled by Meridian dealers and Meridian Customer Support.
In a recent yet-to-be published interview with Sound & Vision, Meridian founder and MQA inventor Robert Stuart, described MQA this way: "With MQA technology we've now got a file that is indistinguishable from the fullest level of the studio sound quality yet small enough to stream…When we say MQA captures the actual sound of the studio—the sound of the microphone—we really mean that. It allows artists and labels to make a better archive and make a better recording."
For more information on the updates, visit meridian-audio.com. For more information on MQA, visit mqa.co.uk.
WHERE TECHNOLOGY BECOMES ENTERTAINMENT