Monster Cable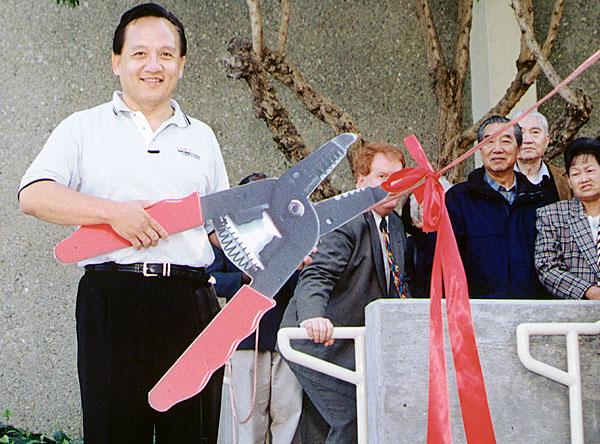 In the beginning there was "lamp cord." Speaker cable was something you bought off a spool at the local hardware store, but Noel Lee had a better idea: audiophile speaker cables. He had a day job at the Lawrence Livermore National Laboratories, where he worked as a laser-fusion engineer. In his spare time he played drums in an all-Asian country-rock band called Asian Wood.
He was also a serious audiophile, and owned Audio Research and McIntosh electronics, KLH speakers, and a Dual turntable. But the wires that connected it all together were generic crap, and none of the stores that sold quality gear had anything better to offer. So Lee started to experiment with different gauge wires and dielectrics, twisting, winding and braiding them in different configurations. Lee not only heard differences between wires, he went on to hold demonstrations at hundreds of hi-fi shows and brick and mortar stores over the years. Monster Cable was founded in San Francisco in 1978.
When I asked Lee about his knack for business, he said, "At the time I started I was a full pocket-protector wearing engineer, dumb as a rock on business matters." He was a fast learner, though, and Monster Cable quickly established itself as a household name.
Original "Clear Jacket" Monster Cable sold for what seemed like an outrageous price at the time—60 cents a foot! Lee stuck with a one product line for the first two years he was in business, but he sold wires pre-terminated with gold-plated spade connectors and "Big Banana" plugs. The selection of Monster speaker wires and interconnect cables grew every year until recently.
Monster is still in the wire business, and still makes Original Monster Cable, along with pro audio, gaming, computer, automotive, and home theater cables. The company also offers a range of very successful headphones, power conditioners, speakers, and a full line of accessories.