Mission: Impossible - Fallout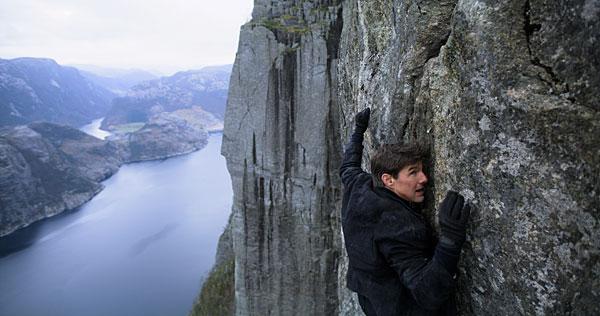 Truth be told, this series is starting to feel a little long-in-the-tooth by now. Some of the twists and tricks in this new longest-ever installment are predictable, the personal relationships are more touchy- feely, and it seems like more of a direct sequel than a standalone adventure. Shot on a combination of digital video (up to 8K) and film, Fallout was given a true 4K master that looks right at home on Ultra HD Blu-ray. That's not to say this is an ideal presentation: Tom's been at this for more than two decades, after all, and the 2.39:1 image (1.9:1 for two IMAX sequences) is often soft and forgiving, more akin to high-def Blu-ray quality. Wide shots of cities and landscapes are most impressive, and focus is deftly manipulated to effectively shift the audience's attention as needed. Colors tend to be subdued, which works well for the London scenes. Dolby Vision HDR emphasizes the frequent deep blacks, which are at times pierced by extremely bright highlights.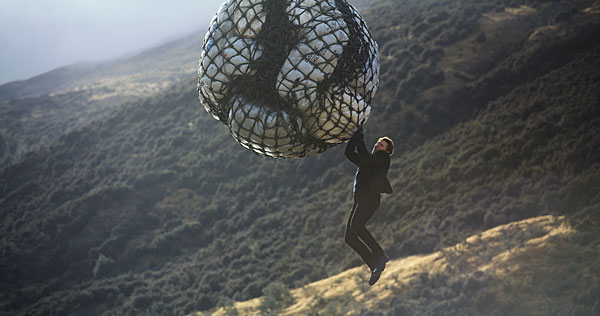 Bass on the Dolby Atmos soundtrack is definitely strong (I listened to the TrueHD 7.1 core), with explosions and crashes that you can truly feel. Quiet passages are also used cleverly for contrast and to establish mood. Composer Lorne Balfe's updated riff on Lalo Schifrin's iconic theme helps tremendously to propel the action. A wild motorcycle chase is really sold by the sound, and just about every variety of gunshot seems to be featured in this dynamic mix.
Although there's no mention of "extras" on the disc's main menu, the audio page proffers no fewer than three commentaries plus an isolated music track in Dolby Digital 5.1! All of these are repeated on the included Blu-ray version of the movie, and a bonus Blu-ray platter is anchored by a roughly one-hour documentary of sorts comprised of short, specific vignettes. There's also a deleted scenes montage, storyboard still frames, and more.
ULTRA HD BLU-RAY
STUDIO: Paramount, 2018
ASPECT RATIO: 2.39:1/1.90:1
HDR FORMAT: Dolby Vision and HDR10
AUDIO FORMAT: Dolby Atmos with TrueHD 7.1 core
LENGTH: 147 mins.
DIRECTOR: Christopher McQuarrie
STARRING: Tom Cruise, Henry Cavill, Ving Rhames, Simon Pegg, Rebecca Ferguson, Sean Harris

Say what you will about controversial superstar Tom Cruise, his dedication to the big-screen Mission: Impossible franchise he launched in 1996 is nothing short of inspiring. Performing stunts that would give a professional thrill-seeker pause, he literally throws himself into his work with unparalleled zeal. For this sixth go-round, secret agent Ethan Hunt (Cruise) is in hot pursuit of terrorists out to tear down our world order, bad guys armed with an apocalyptic manifesto, and some nuclear weapons. Expect betrayals and frame-ups that force Ethan to go rogue...again.