Michael Bloomfield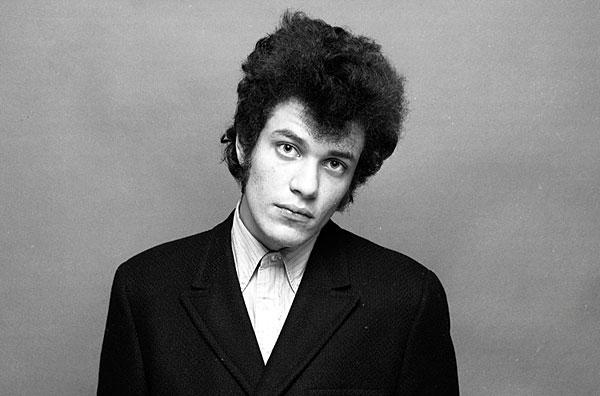 And brothers Stevie Ray and Jimmie Vaughan must have been both bending and taking notes from Electric Flag cuts like the horn-driven "Killing Floor" to fuse Bloomfield's psychedelic-blues soul food with their own Texas-bred guitar-slingin' DNA.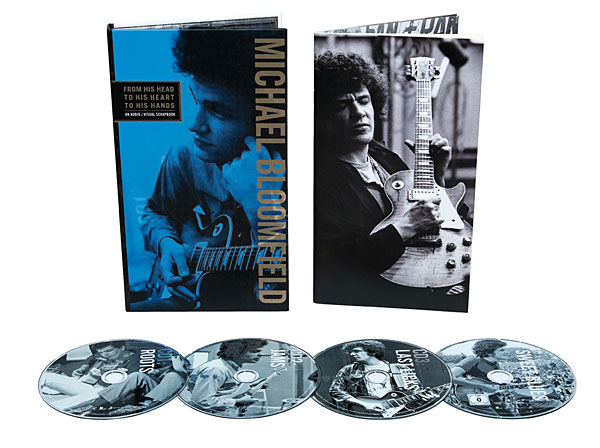 Disc 2, Jams, shows why the Bloomfield/Kooper/Stills Super Session windouts were so, well, super. "Albert's Shuffle" continues to explore the outer reaches of the Bloomfield/Kooper mindmeld, while "His Holy Modal Majesty" finds Bloomfield's furious fingers ablaze in the left channel and Eddie Hoe's hard-panned drums driving the pace quite royally in the right.
Disc 3, Last Licks, confirms that, whether supporting Nick Gravenites with gobs of tasty comps on "Gypsy Good Time" or marrying his frenzied riffage with Bob Dylan's holy fury on "The Groom's Still Waiting at the Altar" (in one of his last live performances from 1980), Bloomfield always played the right notes. And Sweet Blues, the DVD documentary, collects a parade of testimonials from an admiring, learned bench as deep as any Rock and Roll Hall of Fame salute.
Sound quality varies throughout the box set, with some tracks being bootleg quality at best, but as Kooper says in the liner notes, those songs are all "worth having for the power of Bloomfield's performance." Whether he was leading the charge or supporting the troops, Bloomfield was a musical frontiersman connected directly and passionately to the source.
CD & DVD
Label: Columbia/Legacy
Audio Format: 44.1-kHz/16-bit PCM Stereo
Number of Tracks: 46
Length: 3:13:13 (3 CDs); 57:41 (1 DVD)
Producers: Al Kooper (box set); John Hammond, Tom Wilson, 12 others
Engineers: Roy Halee, Roy Segal, Bruce Botnick, 20 others
"Best guitar player I ever heard." Some hip muso waxing on about the next Hendrix? Nope, that's Bob Dylan on the late Michael Bloomfield, and the Bard's ears are some damn fine arbiters. This three-CD/one-DVD Bloomfield box set reclaims a master guitarist's legacy that's as deep as the Delta, by way of the Windy City and the City by the Bay. Disc 1, subtitled Roots, sets the tap. The instrumental take on Dylan's iconic "Like a Rolling Stone" is revelatory, keeping the focus on the as-it's-happening creation of the now-familiar melody via Bloomfield's chiming Telecaster riffs intermingling with Al Kooper's wheedling Hammond B3. In 6-and-a-half minutes, Bloomfield infuses country, blues, and R&B to lay down a folk-rock hybrid paradigm that reshaped the sonic scope of pop charttoppers in 1965. Meanwhile, the 13-minute Paul Butterfield Blues Band groovefest "East-West" is the very definition of top-tier head-cutting, with Bloomfield's trilling jazz licks countered by Butterfield's tenacious harmonica, all amidst a noodling 'n' weaving full-band improv backdrop. Jam bands take note: This is how you let your freak-raga flags fly.