Maxell Audio & Video Tape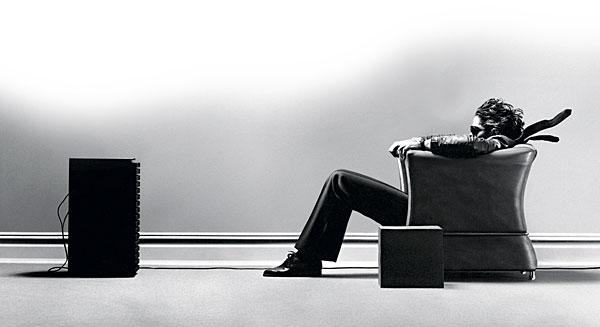 I don't think there's ever been a more iconic audio ad than Maxell's "Blown Away Guy" campaign that started in 1979. It's the one with the hipster on the right side of the picture slouching in a massive recliner, with a table lamp and martini glass being blown away by the sound of a JBL L100 speaker on the left side of the frame. That ad sold a lot of tape over the years!
Hitachi Maxell, Ltd. was founded in Osaka, Japan, in 1961. The company first dabbled in the Japanese tape market in 1966, a few years prior to the cassette tape sales explosion, and Maxell profited hugely from the VHS and Beta tape boom in the late '70s. All of the tapes were made in Japan until the late '70s when Maxell opened factories in the U.S. that, at their peak production levels, employed thousands of people.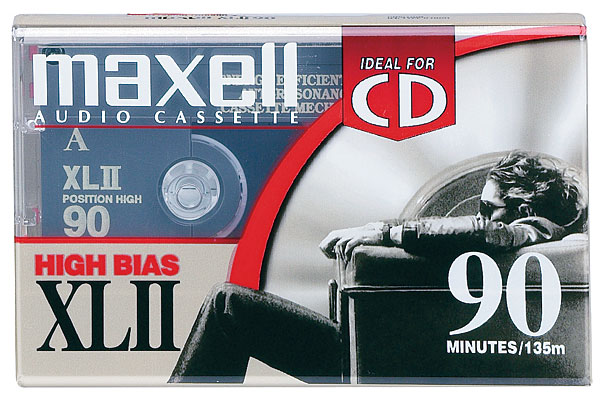 Recording tape may be just rust on a piece of plastic, and the differences between the formulas for audio and videotapes aren't huge. Maxell engineers focused on enhancing the durability of each tape type for each application (audio recording heads are stationary, while video heads rotate at high speed). All of the major audio- and videotape-recorder manufacturers maintained relationships with Maxell to optimize their recorders' performance with Maxell's range of standard and premium tapes.
"Normal" tapes were coated with a microscopically fine layer of ferric oxide particles, but Maxell's UDXL-II tapes featured Epitaxial (ferrichrome) particles that allowed recording at higher levels, and the tapes lasted longer than standard tapes. Maxell's ultimate tape was MX; it used pure iron metal particles. MX was exclusively made in Japan because the processes used to manufacture the tape created toxic fumes. The metal tape factories used canaries to warn workers if the fumes were approaching lethal levels.
Tape sales have now slowed to a trickle, but Maxell still offers a full line of audio and VHS videotapes, as well as a vast range of accessories, peripherals, and of course, batteries.
Author's Note: Thanks go out to Maxell's director of marketing, Cheryl Severini, for providing background information for this article.