Mad Max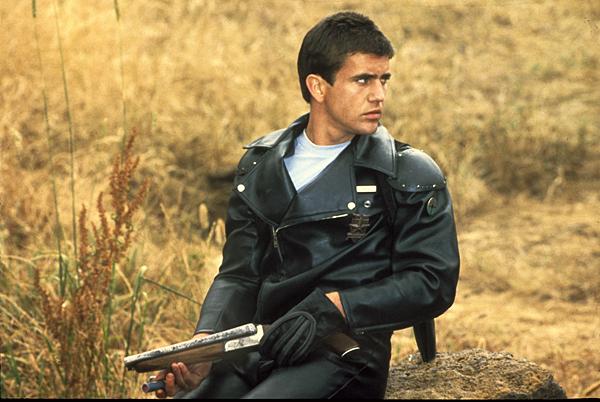 Mad Max
franchise—four movies in with a fifth on the way—began right here 42 years ago with this low-budget car/motorcycle-chase gem. Relative to its more popular sequel,
The Road Warrior
,
Max
can be viewed as a sort of origin story, showing how a good cop (Mel Gibson) goes mad after a horrible act of violence befalls his family. He hits the road to exact some fuel-injected revenge, leaving behind the world he once knew. What's striking about this movie today is seeing how much better it is than it needed to be, from the emotional story to the intense acting, superb cinematography, sharp editing, and outrageous stunts.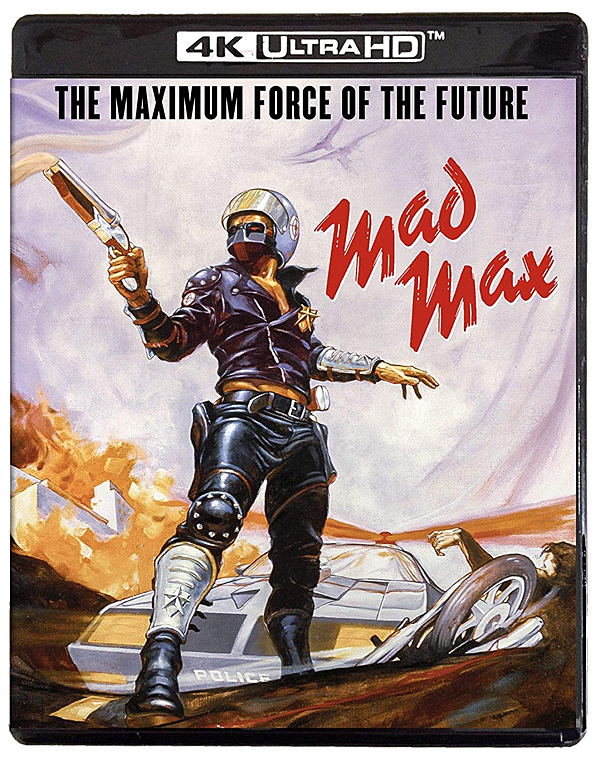 From the first scenes we can see that Kino Lorber's new 4K master is going to be something special. Blades of grass billow precisely in the breeze and the texture of asphalt and stone is crisply rendered. Text and instances of fine-line graffiti are plain to see—possibly for the first time. The vibrant red, yellow, and blue of the pursuit vehicles pop against the more common grays, browns, and (wonderfully nuanced) blacks, and film grain is handsomely maintained. Dolby Vision high dynamic range adds appreciable drama to the 2.35:1 image, noticeably in the boldness of car headlights and in subtle lighting changes, even within the same scene.
The disc defaults to the Australian DTS-HD Master Audio 5.1 remix, which is not new as far as I can tell but a worthy reinterpretation to partner with this late '70s potboiler. Cars are depicted as weapons, or even as characters as they zoom between the speakers, delivering death on four wheels, while motorcycles display a nimbler zip. Bass is restrained and reserved mostly for the engines. Perhaps by design the music is mixed a little too loud at times, although the great Brian May's score can sound a little thin here and there. The original Australian mono track is preserved as lossless 2.0, ditto the eyeroll-inducing "U.S. English dub," both undistinguished but for their respectable balance of dialogue, music, and effects.
An archived audio commentary featuring three of the original filmmakers appears on both the Ultra HD and bundled regular Blu-ray disc, which contains an enjoyable assortment of extras old and new. Highlights include a recent Gibson interview plus a pandemic-friendly video chat with director/co-writer George Miller discussing the earliest influences on his landmark film.
ULTRA HD BLU-RAY
STUDIO: Kino Lorber, 1979
ASPECT RATIO: 2.35:1
HDR FORMAT: Dolby Vision/HDR10
AUDIO FORMAT: DTS-HD Master Audio 5.1
LENGTH: 93 mins.
DIRECTOR: George Miller
STARRING: Mel Gibson, Joanne Samuel, Hugh Keays-Byrne, Steve Bisley, Tim Burns, Roger Ward
Let's never forget that the enduring