Lou Reed: The RCA & Arista Album Collection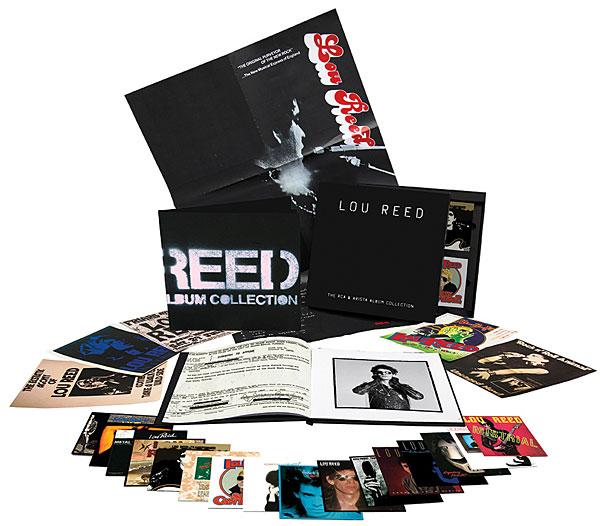 And yes, you read that right: Lou Reed was an audiophile. Many assume the critically acclaimed punk poet laureate, who passed away in 2013 at age 71, was a lo-fi enthusiast at best, but nothing could be further from the pale blue truth. As the overall broadstroke sonic palette of the recently released 17-disc The RCA & Arista Album Collection consistently proves, Reed held to a steadfast aural vision for his solo career, and it only took about four decades for remastering technology to catch up to his high expectations.
Collection spans the man's first 16 solo albums, beginning with 1972's Lou Reed, the opening salvo that officially marked his post–Velvet Underground phase. The box set wraps with his final album for RCA, 1986's Mistrial—the last offering prior to his switch to the Sire label, which launched a twilight-career resurgence with 1989's zeitgeist- throttling New York. The 16 Collection albums are presented at 44.1-kHz/16-bit on 17 discs and are housed in (naturally) an all-black box that contains an 80-page hardbound book with in-depth liner notes, rare photos, and an extensive sampling of Reed's interviews from the 14-year release period.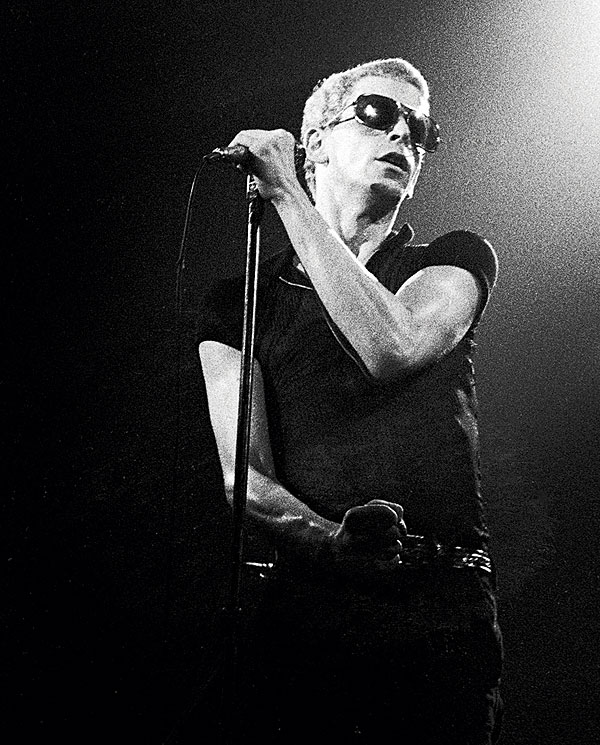 The full Collection is also available via download at 96-kHz/24-bit, but only six of its albums—Transformer (1972), Berlin (1973), Rock n Roll Animal (1974), Coney Island Baby (1976), Street Hassle (1978), and The Blue Mask (1982)—are available on 150-gram vinyl in an LP box set dubbed Vol. 1. (No word yet on when—or if—the remaining 10 albums will make it to wax.)
I already had all of these albums via their initial CD releases as well as the original vinyl, but after spending countless hours immersed in the wonders of this Collection, I ain't never going back. "You know, the details have really been brought out by the mastering," Reed said of the work done here by mastering engineer Vlado Meller, and I couldn't agree more. I had a chance to ask Meller himself about the production process, and he told me, "The original CDs were missing half of the beautiful low end, midrange, and high end. So we took the original masters and restored them to beauty—to the way they were meant to be when they were recorded."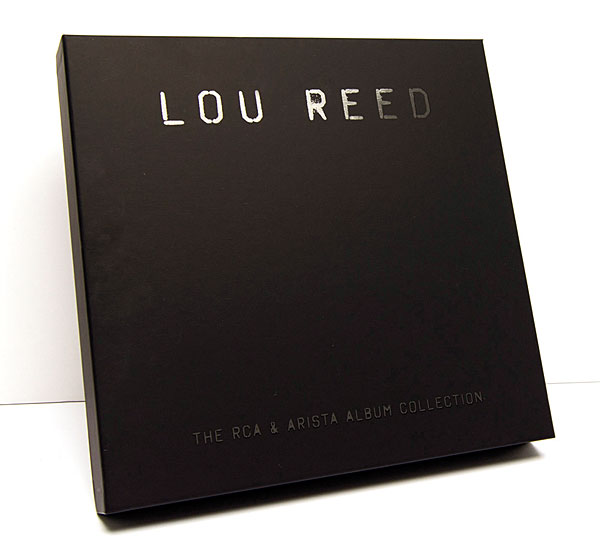 That philosophy is proven quite handily in Reed's most popular song, Transformer's trans-classic "Walk on the Wild Side." The resonance of Herbie Flowers' doubled bass line—made by blending upright bass with his 1960 Fender Jazz Bass—holds ever true right down the middle of the mix, while the introductory acoustic guitars are hard-panned into both the left and right channels, all backed beautifully by John Halsey's light-touch brush drumwork. You can also better discern the character of all three female members of the Thunderthighs vocal collective during their signature "doot di-do, di-do" backgrounds, as well as the breaths Ronnie Ross takes blowing out those sweet outro sax lines.
And the highlights just keep a-coming. On 1976's "Coney Island Baby," follow how Reed's lead vocal moves from being spoken to sung (a sometimes-subtle, sometimes-deliberate technique later perfected by Anthony Kiedis of the Red Hot Chili Peppers), as well as how he varies his interpretation of the line, "I want to play football for the coach"—most especially the way he toys with drawing out the "-chhh" at the end of the line as the song progresses for varied emphasis.
On 1978's 11-minute-long, three-part, binaurally recorded "Street Hassle," you'll hear fingers moving up and down the strings of the cellos and violins that fuel the intro to the song's opening "Waltzing Matilda" stanza before Reed's reverb-drenched vocals kick in. Also, an uncredited Bruce Springsteen recites the 40-second soliloquy in the "Slipaway" section with just the right sprinkle of street-smart sneer. ("Tramps like us," indeed.)
Meanwhile, 1982's defiant, snarling "The Blue Mask" should leap out of your speakers with full force on the literal edge of distortion, as Robert Quine's wailing left-channel guitar leads propel Reed's own blistering response guitar lines in the right. Feel free to compare/contrast that teamwork with the mind-melded live-guitar tandem of Dick Wagner and Steve Hunter on 1974's Rock n Roll Animal.
Further homework: Cue up 1986's "The Original Wrapper" to find Reed spitting out his lines with expert flow, as buttressed by Fernando Saunders' burbling, '80-defining bass lines. And if you want extra credit, see how long you can last during the unrelenting feedback onslaught of 1975's Metal Machine Music, if not just to marvel at the audacity of it all.
So hey babe, take a long listen to the wonderfully remastered side of Lou Reed to be found within this Collection. Any preconceptions you may have had about the sonic merits of his catalog will fade away with each perfect day you spend with this glorious box set.
"Isn't that amazing? I mean, there it actually is. I can't believe it. I lived long enough to hear it right." That's Lou Reed, lifelong audiophile, commenting to his longtime friend and producer Hal Willner while listening to the in-studio playback of the remastered version of "I Wanna Be Black," from his landmark 1978 album, Street Hassle.