To Live and Die in L.A.
Could the acclaimed director of The French Connection still be relevant in the MTV era? That's a big 10-4, with William Friedkin delivering another edgy tale of cops and robbers, this time set on the left coast, and even helming the Wang Chung music video for the title tune (unfortunately absent from this disc: lawyers!)
Adapted from former Secret Service agent Gerald Petievich's novel of the same name, the story sets hot-tempered man-with-a-badge Chance (William Petersen) on a vengeful path after a ruthless counterfeiter (Willem Dafoe) kills his mentor and best friend. Chance is supposed to be the good guy, but he never met a rule he wouldn't break, much to the chagrin of his by-the-book new partner (John Pankow) who didn't sign up for a case this out of control. Fists and bullets fly, and we're witness to one of the wildest car chases in movie history, against traffic on an L.A. freeway.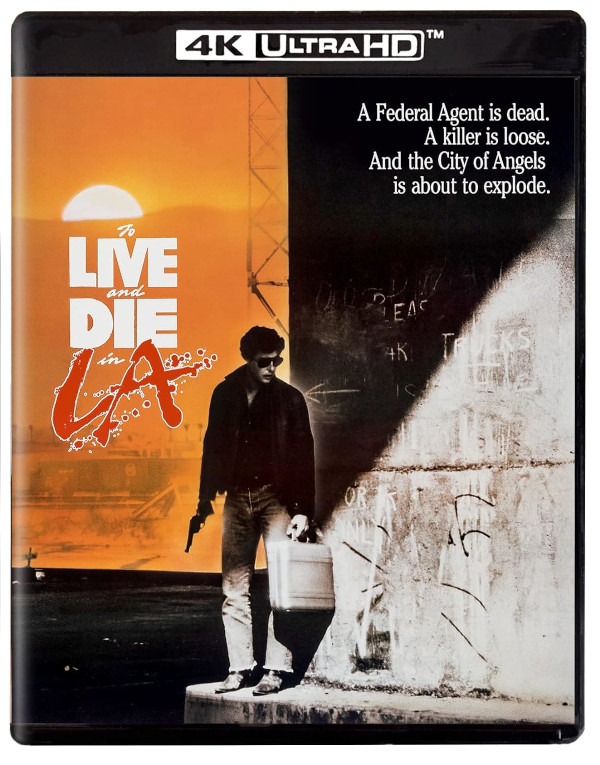 To Live and Die in L.A. was not without its controversy, as the government was unamused by the filmmakers' highly accurate and specific depiction of the process of printing bogus twenties, reportedly guided by a convicted felon. The dialogue occasionally veers into clunky territory and some of the dramatic choices can feel forced, but this is surely another worthy entry in the pantheon of great '80s crime thrillers.
Newly remastered in Dolby Vision from a 4K scan of the original camera negative, the 1.85:1 image retains a healthy film grain, touched by only very mild video noise or ringing in fades or other process shots. Director of photography Robby Muller has a knack for crafting scenes that can be both gritty and beautiful at the same time, with refreshed colors that really pop. As happens with certain movies of this era shot on 35mm film, shadows are often somewhat flat.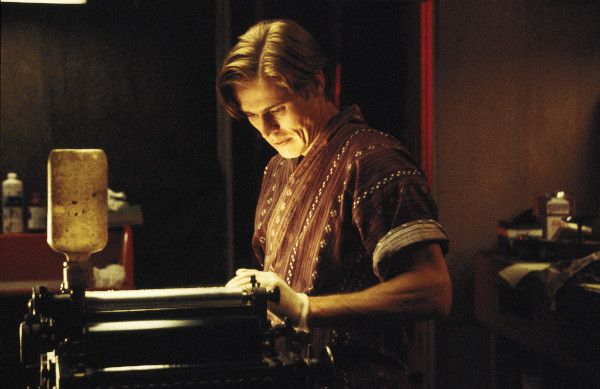 The rechanneled DTS-HD Master Audio 5.1 offers a generous spread of the action into the rears, with exceptional clarity and fidelity as well. Wang Chung's interwoven musical score drives the proceedings forward, and every once in a while there's a standout moment such as the buzzing of flies over a dead body. No modern Atmos remix is provided, rather the vintage stereo is available via the menus.
The only extra on the 4K disc is an archival Friedkin audio commentary. On Disc Two, the HD Blu-ray of the film (also with commentary), are several talent interviews and featurettes, some quite substantial, ported from as far back as 2003 and therefore in a mix of standard and high definition.
ULTRA HD 4K BLU-RAY
STUDIO: Kino Lorber Studio Classics, 1985
ASPECT RATIO: 1.85:1
HDR FORMAT: Dolby Vision, HDR10
AUDIO FORMAT: DTS-HD Master Audio 5.1
LENGTH: 116 mins., R
DIRECTOR: James Gunn
STARRING: William L. Petersen, Willem Dafoe, John Pankow, Darlanne Fluegel, Debra Feuer, John Turturro