Listening in High-Res: Phish Out of Water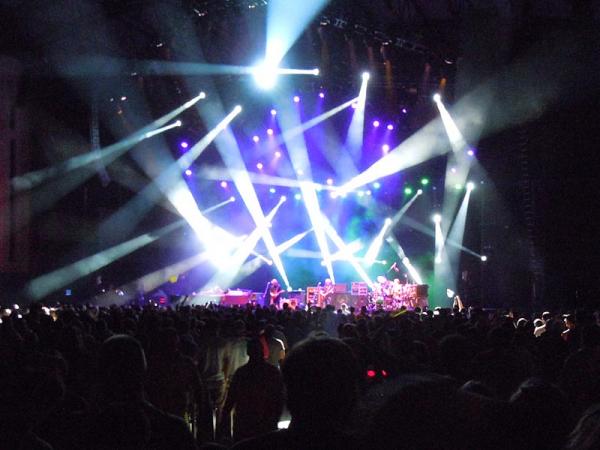 Can't make it to the gig? These days, that won't stop you from listening in high resolution - soundboard recordings aren't the cassette tapes of yore anymore. FLAC HD is the format of choice nowadays, and our new blogger Philip Ryan (who in his spare time serves as the technical editor of S+V's sister publications Popular Photography and American Photo) will be checking out a wide range of high-res recordings to see how close he can get to being there.
Using a test rig kindly loaned to S+V by the nice folks at Head Direct (a HiFiMan HM-801 high-res portable player/USB DAC and the fabulous HE-500 headphones, wired for balanced operation, Philip went right out on couch tour this past week, doing some serious listening to the FLAC HD recording's of Phish's three-night stand at Dick's Sporting Goods Arena in Denver, Colorado. Check out his impressions below:
Philip's thoughts as he embarks on a high-resolution personal listening odyssey
Phish begin their three-night stand at Dick's Sporting Goods Park in Denver with an alliterative tour-de-force
Phish take it easy for the second show of their three-night Colorado stand, but the band delivers on some classic repertoire
For the final Colorado show, a mix of classics and rarely played tunes - but the band never quite reaches escape velocity.