JBL L100 Century Speaker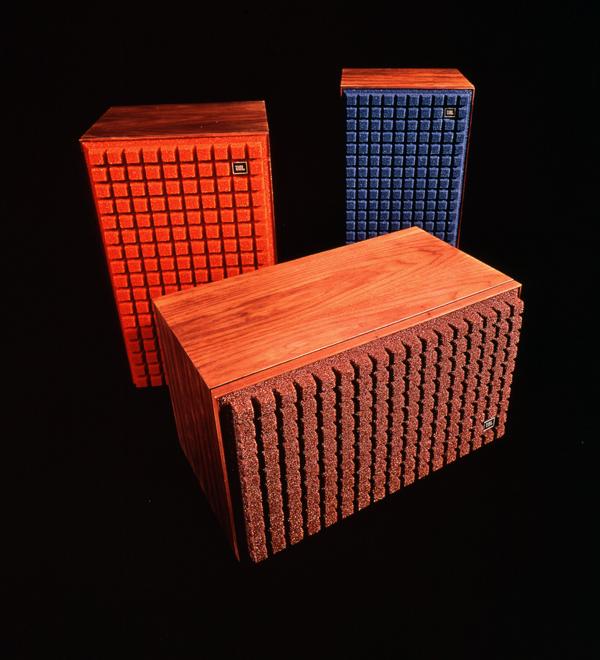 Even before I heard the JBL L100 Century I knew it was going to be great. It was 1970, when hi-fi speakers all had drab cloth grilles, the L100 sported a brilliant orange "waffle" pattern grille, and when every other speaker had grey or black woofers, the L100's was white. I'll never forget the first time I heard a pair, and the big JBLs lit up my Led Zeppelin and Jimi Hendrix LPs, it really was the ultimate "rock" speaker of the day. The L100 sold for $273 each, way too pricey for me.
JBL's president Arnold Wolf played a strong role in creating the fresh, new look. The drivers and crossovers were all built in Glendale, California, and the gorgeous oiled walnut cabinets were crafted in another California JBL factory. It was a fairly large design—14.25 by 23.5 by 13.25 inches—and the shipping weight per speaker was a hefty 55 pounds.
The L100 was the consumer version of JBL's 4310/4311 pro monitors, the speakers shared the same 12-inch woofer, 5-inch midrange and 1.4-inch cone (not dome) tweeter. All of the drivers had large Alnico V magnets. The midrange and tweeter relied on a very simple crossover network, but the woofer had a direct connection to the amplifier. Some say that minimalist crossover played a part in the speaker's lively dynamics, the L100 epitomized early 1970s West Coast sound. JBL tried to discontinue the L100 a number of times, but popular demand wouldn't let it go silently into the dark night, and more than a million were sold over the years. The L100 lives on as the 4312 E, which is sold in Japan, but sadly not here in the U.S..
Thanks go out to JBL's Greg Timbers for the information and the photo used in this report.