Home Theater Loft
What do you do with an underused loft space? Why, turn it into a dedicated home theater, of course! That was the challenge entrusted to Wilshire Home Entertainment of Thousands Oaks, California. The open, 400-square-foot loft required an enclosure and special acoustical materials to prevent sound leakage. The project included a new, custom staircase and the preservation of a large bay window that extends from the bottom floor to the ceiling of the second floor. It wasn't possible to just remove it in the loft area, so it is still located behind the drop-down screen. When the theater is in use, Lutron motorized blackout shades block the light.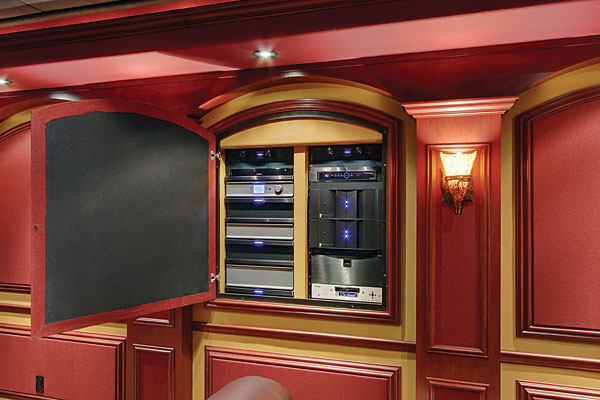 A Runco Q-750 LED projector is paired with a Stewart Filmscreen 110-inch Stealth Trapdoor screen. Unmistakable B&W 802 Diamond speakers rest on either side of the screen, along with a matching B&W HTM2 Diamond dedicated center. Four B&W CWM7.5 surround speakers are hidden behind the wall panels. Two JBL SIS-EX Ultra2 subwoofers, paired with individual JBL S820 200-watt amps, deliver clean and powerful bass. With this speaker complement, the Classé electronics (CT-SSP 7.1 preamp, CT-5.00 300 watts x 5 amplifier, and CT-2300 300 watts x 2 amp) were the perfect choice. All Classé components are housed in a Middle Atlantic equipment rack built into the wall and covered with a hinged panel.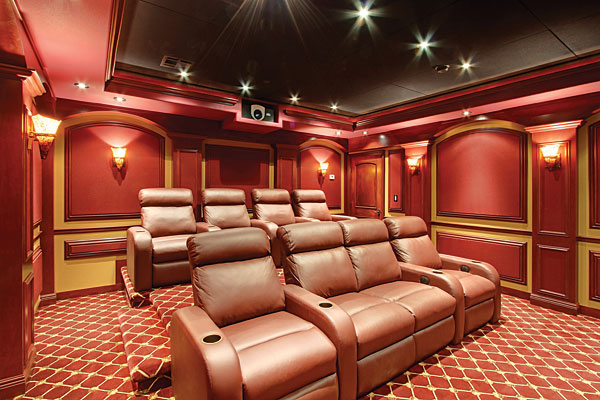 An Apple iPad is used to control the Savant home entertainment system, which included the theater, Lutron lighting, and blackout shades.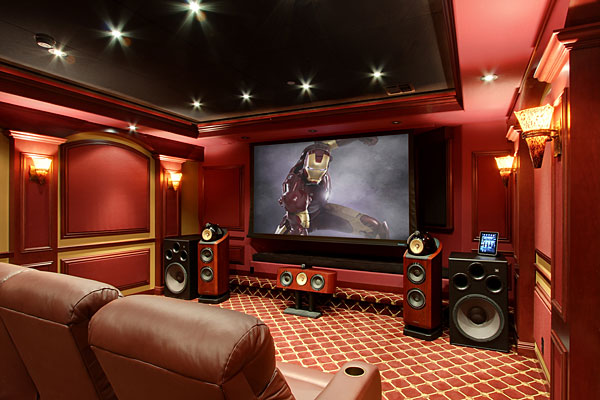 This new theater space is now the whole family's go-to destination where they can relax and enjoy time together.
Wilshire Home Entertainment, Thousand Oaks, California, (805) 497-7536, wilshirehe.com