Hands On: Roon Music Playback, Management System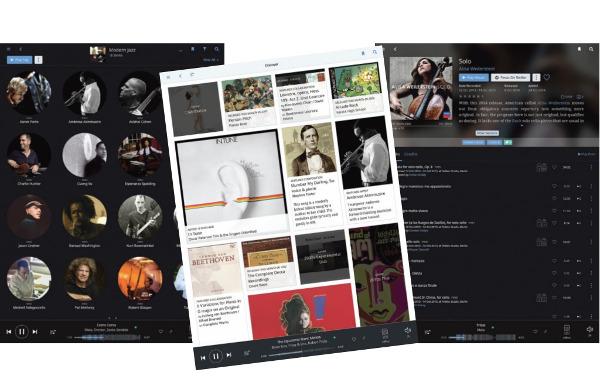 "Captain!" "Captain." "Captain!" "Captain." Anyone who still watches broadcast TV might recognize that repeated one-word exchange from a score of ads for a certain "leg-up" adult beverage. And while I most certainly do not condone drinking while driving your sound system — it's so difficult getting stains out of cloth speaker grilles these days — this interchange immediately came to mind as I commenced my latest review cycle with Roon.
What is Roon, you ask? Roon is a music playback and library management system for usage with digital devices not unlike, say, iTunes, but — spoiler alert — the depth of Roon's all-encompassing library-based reach and top-shelf sound quality preferences are what makes it the most superior interface currently on the market. Here's why.
Roon supports output to a myriad of gear and gadgets either individually or through your home network, including Roon-certified network players and DACs, computers and tablets, as well as to any Sonos, Chromecast, or AirPlay device. You can earmark playback in multiple listening zones, enable family/multi-listener access, and choose to default to hi-res audio output. Roon accesses information about your locally stored digital music library, as well as your personal library and playlists on services like Tidal and iTunes, in addition to harvesting as much related metadata that's available.
I quite enjoyed visualizing Roon "scanning" the volumes of tunes and playlists in my various-locale-embedded libraries. Being an inveterate collector/music historian, I was looking forward to interacting with Roon's real-time artist credits, biographical material, genre distinctions, and more — the digital equivalent to incessantly poring over album liner notes.
I was also quite eager to test Roon's purported zone-access flexibility since I recently moved into a new home where I was setting up multiroom listening zones for the first time. Roon took to my specific aural universe like a diamond stylus takes to virgin vinyl. As I was unpacking, stacking, and initially engaging mucho equipment and software libraries, I was able to listen with practically no interruption, sans the time it took for my hoofing it to the next room and/or floor.
Once I had the hang of the easy-as-pie Roon nav, it was hard to stop clicking and listening.
For starters, I cued up "Nothing Breaks Like a Heart," a recent collaboration between underrated vocal powerhouse Miley Cyrus and superproducer Mark Ronson. Thanks to Roon, "Heart" followed me from one of my primary listening room setups via Sonos to the HP laptop in my office on the same floor to a secondary AirPlay device upstairs. Pay close attention to Ronson's split-second acoustic-guitar break at 1:30 — something most producers would gloss over in this current guitar-verboten music climate.
Once I had the hang of the easy-as-pie Roon nav, it was hard to stop clicking and listening. I created a playlist based around the sound and spelling of the Roon name itself because, well, that's how I roll. First, I searched for Roine (pronounced "Roin-uh") Stolt, bandleader/guitarist of Swedish progressive lords The Flower Kings. Roon instantly took me to Roine's new solo effort, Manifesto of an Alchemist, and I cued up the quite prescient FLAC for "Lost America" as I read along to the man's fairly detailed bio and clicked on the links for some of his collaborators, including drummer Marco Minnemann and vocalist Nad Sylvan. Incidentally, the more you use and add to your listening library, the more artists Roon will cross-reference and enable live links for you. Yeah, I really like that.
Next, I sifted through the deluxe edition of Led Zeppelin IV. Why Zep IV? Technically, the album doesn't have an actual title per se, as Zep maestro Jimmy Page solicited four symbols — or "runes" (now you get it) — for each bandmember to serve as a wordless title, though this 1971 classic is generally referred to as Led Zeppelin IV. At any rate, I dialed in "When the Levee Breaks" and marveled at the cavernous drum sound from John Bonham, along with Robert Plant's deft harmonica work and Page's chiming, biting guitar riffage all throughout the track.
Finally, my last Roon-related homonym allocation was applied to the California alt-rock band Rooney, who made a brief splash at the turn of the century. I cued up the catchy poppish confectional query, "When Did Your Heart Go Missing?" No sonic or informational detail was missing here either, I have to say.
As to cost, you can sign up for a free trial period before deciding on committing to Roon's annual $119 fee or $499 lifetime membership. Considering how often I'm already using and interacting with Roon, the cost seemed entirely reasonable. As far as I'm concerned, Roon can captain my digital aural ship anytime, anyplace, anywhere I choose.
Related:
11 McIntosh Amps Receive 'Roon Tested' Designation