6 Must-See Rockumentaries to Shelter in Place With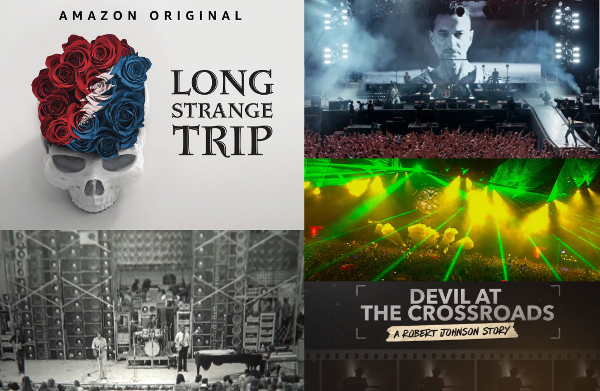 Please don't "OK Boomer" me after reading the following statement — for one thing, I'm a born-and-bred Gen X'er — but back in the day, you practically had to have the skill level of a gold-seeking prospector to find a good rock documentary to watch. The quality of said rock docs wasn't the issue as much as their availability was. Movie theater screenings were rare appointments at best, physical releases were a crapshoot, and cable TV showings were usually banished to off-peak hours with limited re-airings, all in those dark days before viewing anything on-demand was commonplace.
But now, thanks to the always-must-be-fed M.O. of today's streaming services, we have a plethora of rock documentaries accessible at the touch of a button and/or voice command. Where to start? Herewith are a half-dozen surefire rock-doc viewing choices, evenly split between Netflix and Prime Video.
Miss Americana (Netflix)
Subtitle this one Thin Skin, Strong Heart. Taylor Swift finally reveals more of her pure self in this 85-minute-long 2020 Netflix original that aims to peel back the tightly knit layers that have been oh-so carefully constructed around her conflicting persona — and mostly succeeds. A strong-willed, gifted songwriter who admits to "living for the approval of strangers," Swift's natural abilities shine brightest during the recording sessions for her 2019 album Lover at Electric Lady Studios in New York. Here, Swift's relatively unprocessed vocals, momentarily free of the modern-era production values that add a shade too much sheen to her catchy and clever pop compositions, hopefully foreshadow her filling out better blank sonic spaces to come.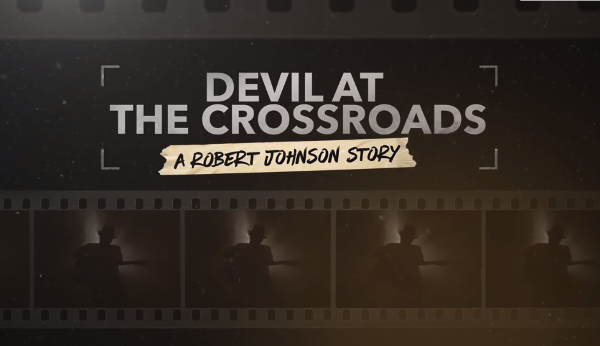 ReMastered: Devil at the Crossroads (Netflix)
Robert Johnson's haunting, stripped-bare blues templates of the late-1930s influenced the likes of Keith Richards, Eric Clapton, and Keb' Mo', and Crossroads examines just how Johnson emerged from the bowels of the Delta at the top of his songwriting game — in addition to chronicling how he paid the ultimate price after getting there. If you like this Unsolved Mysteries meets Behind the Music approach, you'll also dig other Netflix-original ReMastered series installments on Bob Marley, Jam Master Jay, and Sam Cooke, to name but a few.
I'll Sleep When I'm Dead (Netflix)
This 2016 warts-and-all doc shows superstar DJ Steve Aoki striving to take over the world, one sample at a time. Beautifully shot all across the globe, Sleep follows Aoki's tirelessly determined trajectory to please an absentee father (an international adventurer/raconteur who was also the founder of Benihana) while attempting to put on the biggest album release party in the literal streets of Los Angeles. Never has the phrase "let them eat cake" sounded — or looked — more delicious, especially once you see Aoki tossing full sheets of them directly into the faces of his always-eager-to-receive audiences in slo-mo.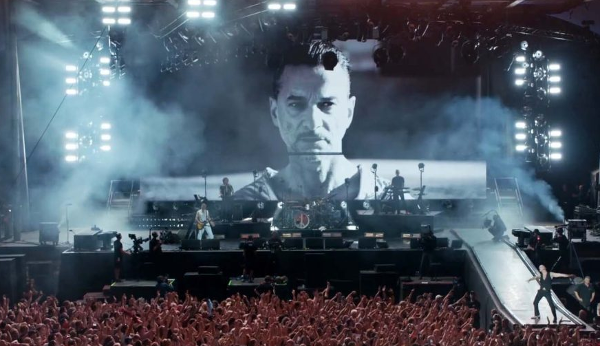 Depeche Mode: Spirits in the Forest (Prime Video)
A spellbinding look at how an uber-popular band and their diehard fans can become one, Forest marries lavish performance footage of synth-rock legends Depeche Mode from Berlin's Waldbühne outdoor ampitheatre at the end of their 2017-18 world tour with dramatically framed and deeply moving fan interviews, all courtesy of longtime DM visual cohort, director Anton Corbijn. Wisely, this 2020 Prime exclusive highlights raw emotion over the potentially creepy (hello, Springsteen & I). The visually arresting full-audience hand-waving tsunami during the all-channel encompassing "Never Let Me Down Again" is as profoundly engaging a live sequence as you'll see this year, or any other.
Brian Eno: 1971-1977 - The Man Who Fell to Earth (Prime Video)
The one-man sound manipulator-cum-ambient music pioneer is properly feted in this highly analytical 1.33:1 offering from 2011. Though Eno is often absent from the 2½-hour doc's talking heads-style interviews, his stated goals of "bringing music and art together" and "how music can also be art" are both perfectly illustrated by the avant-garde sounds he creates for Roxy Music's ever-effervescent "Ladytron" in a 1972 clip (all while wearing a leopard-print shirt and glittering gloves ahead of the glam-rock curve) and his stark, hypnotizing collaborations with Robert Fripp, Cluster, and David Bowie. My question: When do we get a doc focusing on Eno's post-1977 production handiwork with the likes of David Byrne and U2?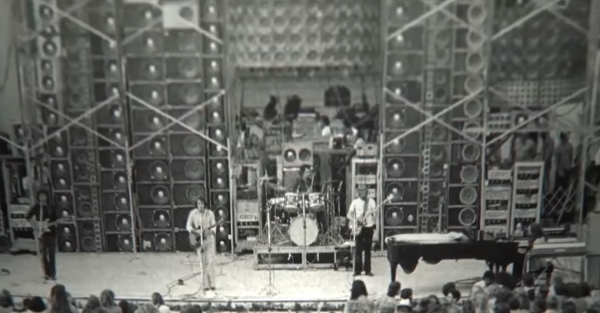 Long Strange Trip (Prime Video)
This six-part, 4½-hour Amazon Original serial looks at the eternally trippy trajectory of the most iconic '60s-reared jam band the Grateful Dead, alongside the life, times, and ultimately sad death of their semi-reluctant leader, Jerry Garcia — and all in 4K, no less. "I walk onstage with the knowledge that anything can happen," observes bassist Phil Lesh about the Dead's uncanny ability to explore every improvisational moment possible. Act IV's detailed look into the Dead's massively impressive traveling live "Wall of Sound" system, as designed by mad scientist nonpareil Owsley (a.k.a. Bear), could be spun off into a deeper-dive series all its own. Be sure to enable the end credits to run in full for each installment so you can hear the full surround-sound majesty of classics like "Unbroken Chain."
THE AUTHOR
Mike Mettler, a.k.a. The SoundBard, is the music editor of Sound & Vision.