Green Book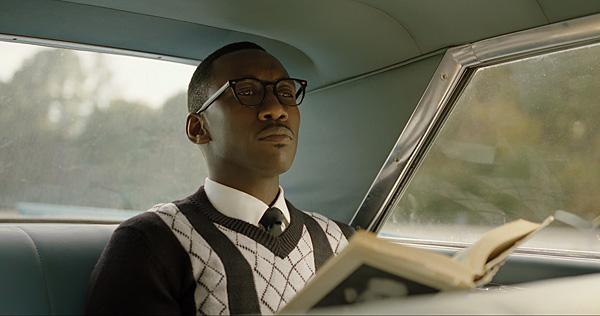 There's Something About Mary
would take home an Academy Award for Best Picture, let's hope you bet big and didn't smash the thing. Peter Farrelly's
Green Book
is an emotional smorgasbord, one that would no doubt be appreciated by its ever-famished "hero," Tony Lip (Viggo Mortensen). He's a gleefully ignorant yet strangely lovable tough guy (what my people would call a
cavone
), albeit one who needs to learn a thing or two about race relations. Tony gets his chance when, on a hiatus from his job as a bouncer at The Copacabana, he's hired to chauffeur piano virtuoso Dr. Don Shirley (two-time Oscar-winner Mahershala Ali)—a black man—on a concert tour of the Deep South in 1962.
As in the true story that inspired this cinematic fable, Tony and Don are one of the screen's great mismatched pairs: the supremely refined Dr. Shirley out to do his part for integration, and Tony as both his student and teacher. It's an uplifting journey, one that's often extremely funny despite the rather heavy subject matter. Captured digitally at less-than-4K resolution by cinematographer Sean Porter, the picture quality of Universal's Ultra HD disc nonetheless wows. The image is framed at 2.00:1, a somewhat unusual aspect ratio for a feature film, and displays excellent clarity through the thoughtful use of focus, which at times imparts an almost dream- like appearance. High dynamic range helps out in the frequent nighttime and dusk scenes, while the wide color gamut makes the most of the film's truly lovely, autumnal color palette.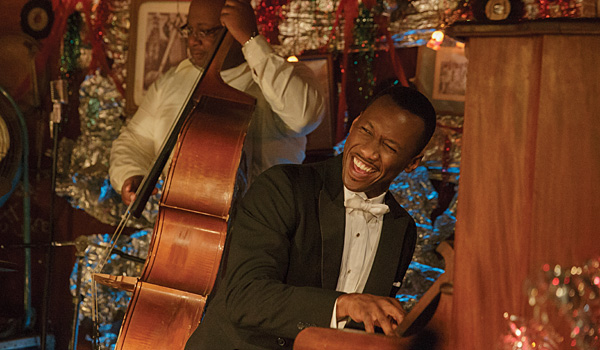 Frankly, Green Book's Dolby Atmos mix doesn't seem wholly necessary for the material. The music is clean and enjoyable, as it should be, and dialogue is consistently clear. But no discrete cues or hard overhead activity is used to reinforce the film's intimate drama. The adequately full, powerful-sounding opening scenes at The Copa conjure up the appropriate excitement, while the atmospherics of the various venues, along with a multitude of subtle environmental sounds, are effectively rendered.
With so much to be said about Green Book, why only three redundant featurettes for extras? Even Farrelly's Shallow Hal had a director commentary! At least there's a digital copy, which will let you take Green Book with you on the road.
ULTRA HD BLU-RAY
STUDIO: Universal Studios, 2018
ASPECT RATIO: 2.00:1
HDR FORMAT: HDR10
AUDIO FORMAT: Dolby Atmos with TrueHD 7.1 core
LENGTH: 130 mins.
DIRECTOR: Peter Farrelly
STARRING: Viggo Mortensen, Mahershala Ali, Linda Cardellini, Sebastian Maniscalco, Dimiter D. Marinov, Mike Hatton

If your crystal ball predicted that someday the writer/director of