Face-Off: Noise-Canceling True Wireless Earbuds Sony WF-1000XM3
Sony WF-1000XM3
($230)
sony.com
The first thing you need to know about Sony's WF-1000XM3 buds is that they sound fantastic— crisper, cleaner, and airier than the other buds featured in this test, and with plenty of volume level. Sony's sonics are boosted by the company's remarkable 360 Reality Audio, an object-based spatial audio tech available via a compatible streaming music service such as Tidal or 360byDeezer. The WF-1000XM3's noise-canceling was among the best of this true wireless bunch, and there's also an array of customizable "adaptive" ambient noise and sound-personalization EQ controls available in Sony's Headphones app.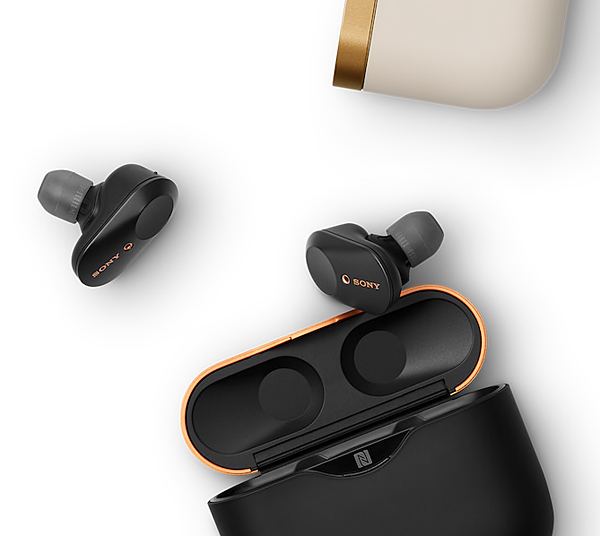 While Sony's buds excel when it comes to sound quality and noise cancellation, they rate considerably lower when it comes to ergonomics for outdoor use. With each bud weighing 0.3 ounces compared with 0.19 ounces each for the Jabra 75t and AirPods Pro, and 0.25 ounces for the Audio Technica, they are the heftiest model I tested. And while not uncomfortable, even for long listening jags, they do protrude awkwardly from the ears. You also have to aim your fingertip accurately to touch-tap a precise spot on each bud to activate controls, and there's no on-bud volume adjustment.
Continuing the Sony's list of ergonomics shortcomings, with no water, sweat, or dust protection, they aren't appropriate for jogging or wet-weather outings. Big buds also mean a big charging case, with the WF-1000XM3's measuring at nearly twice the size of the Jabra 75t and Apple AirPods cases.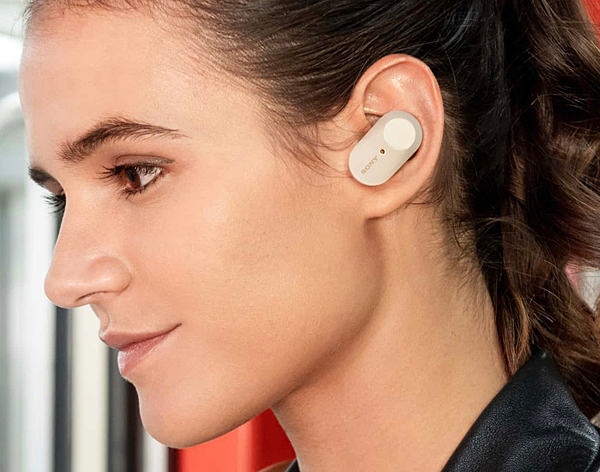 The Sony buds provide an above-average 6 hours of noise-canceling and 8 hours of non-noise-canceling listening time. Considering the bud size, I expected more play time, however.
Are the Sony WF-1000XM3's slightly superior sonics and 360 Reality Audio worth a $30 premium over the 1More, Audio-Technica, or even the Jabra Active 75t buds? For indoor audiophiles, maybe—if your main concerns are sound quality and noise-canceling, its performance on both fronts was among the best. But for more outdoorsy types,
its overall ergonomics and lack of environmental protection creates a bigger value question.