Face-Off: Noise-Canceling True Wireless Earbuds Jabra Elite Active 75t
Jabra Elite Active 75t
($200)
jabra.com
The Elite Active 75t, Jabra's fourth-generation true wireless bud model, technically speaking is NOT noise canceling. According to the company, the buds are equipped with "passive noise canceling," a misleading euphemism that simply means the 75t is noise-isolating, same as most other in-ear buds.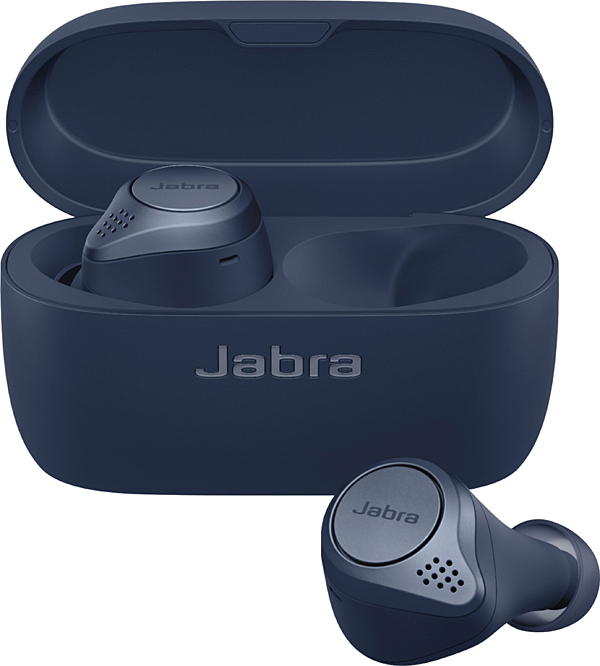 BUT— and this is a big BUT—the Jabra 75t's small form factor, in combination with an appropriate-size ear tip, fully blocks off your ear canal and the surrounding external area (the "concha") to create a complete sound-seal that can stifle ambient noise nearly as effectively as battery power-draining active noise-canceling. Add to that the Jabra's HearThrough ambient sound mode, which delivers one of the clearest and cleanest real-world hearing results of the noise-canceling buds we auditioned. With HearThrough active, it doesn't even seem like you're wearing earbuds except when you speak (your voice sounds muffled, which is fairly normal). And with no external mics activated for noise-canceling, there's no amplified wind noise. Within Jabra's Sound+ app, you can also customize controls to automatically mute audio when you activate HearThrough, a unique one-touch convenience sadly not found on other noise-canceling buds.
Jabra designs its small, form-fitting buds with exercise fiends in mind. Their IP57-rating makes them fully water- and sweatproof for all-weather workouts, and Jabra adds a unique two-year warranty against dust and sweat damage. Each 75t weighs a mere 0.19 ounces, same as the AirPods Pro, so they don't weigh you down. But the fit is far more snug and secure than AirPods and, more important, the buds sit flush with your ears and can't be accidently dislodged.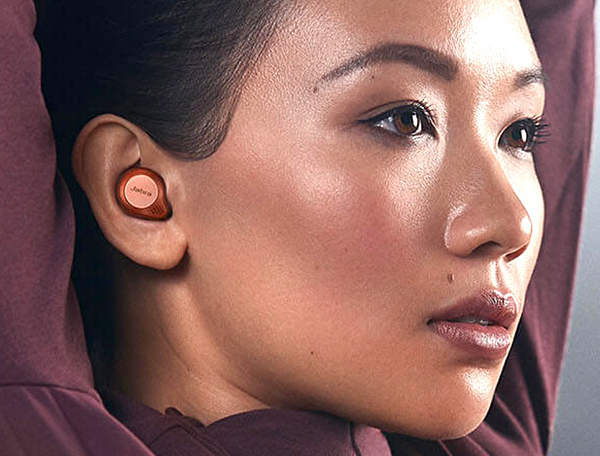 Perhaps the 75t's most impressive attribute is its size-to-battery ratio. The tiny Jabras can squeeze out 7.5 hours of playback, and up to 28 total listening hours with juice from the equally small case, including an hour's worth from 15 minutes of quick-charging.
I was also impressed with the 75t's size-to-sound ratio. The tiny buds ranked up with the best on that count, producing sound that was surprisingly big, airy, and detailed. Default bass can be a bit peaky, but Jabra's Sports+ app includes an array of EQ settings featuring six presets and an adjustable soundwave so you can shape the bass, mid-range, and treble as you please, with the settings applied to music or phone calls. You can also set different EQ levels for various environments. Also included are various white and pink noise tones and ambient soundscapes such as waterfall, ocean waves, and babbling brook, and the app includes a locator function to help find your buds if misplaced.
A full raft of click-tap controls is located on the 75t buds, including volume, play/pause, track forward/back, HearThrough ambient sound on/off, voice assistant access, and call management. You'll need to remember the specific click-tap sequence for each bud to activate those functions, but that's a minor quibble for true wireless earbuds that offer one of the best combinations of features and audio quality at any price, even without "true" noise-canceling.