Epson's 6050UB Projector Scores a Knockout at CEDIA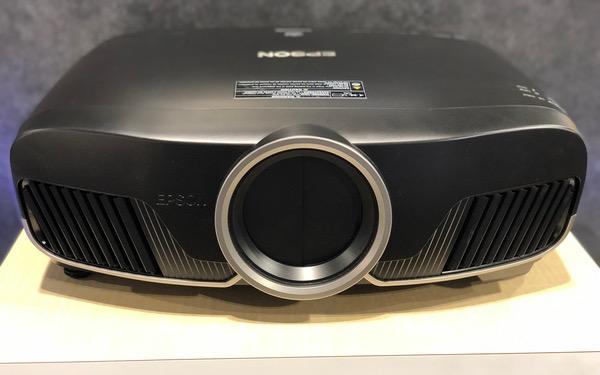 One of
Sound & Vision
's latest Top Picks in projectors went to Epson's
Home Cinema 5050UB
. At CEDIA, the company was featuring its Pro Cinema 6050UB, which costs a thousand bucks more.
At $4000, you might wonder what the latter brings to the party that the $3000 5050UB doesn't. I didn't review the 5050UB and no comparison was available at the show, but the 6050UB wins my show award as a "budget" projector that stands up to the bigger ticket competition seen at CEDIA 2019.
Yes, there are projectors that are brighter and more comfortable on bigger screens. Then there's always the variable of different exhibitors choosing different program material, making direct comparisons tenuous at best. But the Pro-Cinema 6050UB knocked me out on three clips from Guardians of the Galaxy Vol.2. I'm exceptionally familiar with this movie on UltraHD Blu-ray, and the Epson left nothing on the table as viewed on a 130-inch diagonal (120-inch wide), 2.35:1 Stewart Studiotek 130 non-perforated screen.
The KEF R-Series speakers used for the audio also impressed me, with the biggest of the R series, the $5000 R900 at the left and right front.
WHERE TECHNOLOGY BECOMES ENTERTAINMENT