OSD Black Brings the Power to CEDIA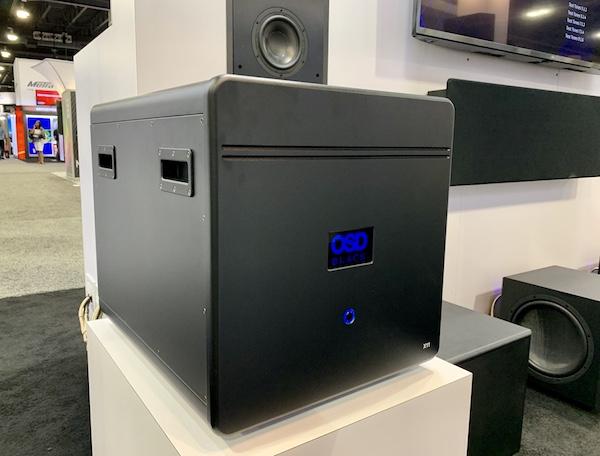 Among the many architectural audio products lining the Optimal Speaker Design booth at CEDIA was the company's TheatroX11 amplifier, an oversize 11-channel model with a form factor not unlike a cooler you'd hoist along to a tailgate party. The amp even has carrying handles—a good thing, too, since it weighs 234 pounds.
The 11-channel amp is rated to deliver 380 watts per channel at 8 ohms, and 600 watts at 4 ohms. Both balanced XLR and RCA inputs are provided. OSD was running an Atmos demo in its booth to show off the TheatroX11's capabilities, and while they didn't have the volume cranked up to the high levels that the amp is likely capable of handling, a clip of an airplane takeoff displayed a sense of effortless dynamic power. Consider me intrigued.
The TheatroX11 is available now to the custom installation channel for $7,000.
WHERE TECHNOLOGY BECOMES ENTERTAINMENT