Stewart Filmscreen Shows its Edge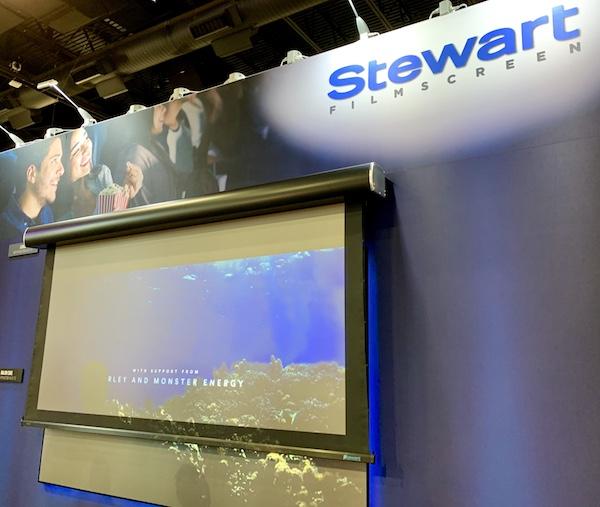 Stewart Filmscreen's CEDIA 2019 booth served as a showcase for two products: the Luxus below-ceiling screen system, and the all-new Balón Edge fixed-frame screen.
Previously shown at InfoComm 2019, the Luxus sports a fresh design that makes the retractable screen system more stylish and living-room friendly. Luxus is compatible with any of Stewart's 16K+ screen fabrics, including the company's Phantom HALR for UST projection applications, and features integrated Wi-Fi to accomodate Alexa voice commands and other home automation platforms.
The Balón Edge (shown beneath the retractable Luxus system in the photo above) is a fixed-frame screen featuring an ultra-slim bezel coated with light-absorbing Velux material. Like Luxus, Balón Edge is compatible with any of the company's 16K+ screen fabric options.
The Luxus below-ceiling screen system is available now, and the Balón Edge will be available at the end of September. Pricing varies with screen size and fabric option.
WHERE TECHNOLOGY BECOMES ENTERTAINMENT