ELP Reissue Series: Emerson, Lake & Palmer; Tarkus; Pictures at an Exhibition
Thing is, ELP's remastered recorded output has appeared on more labels than Libby's (millennials may have to Google that reference) over the past five decades. Just a scan of my own personal extensive ELP library shows that their 1970s core catalog has appeared on Atlantic, E.G., Manticore, Victory, Rhino, Shout! Factory, Sanctuary, Sony, and Razor & Tie. (Did I miss any?) Now, BMG has grabbed the inter- national reissue reins utilizing the band's own longtime Manticore imprint, and the campaign has duly commenced with ELP's first three iconoclastic releases: 1970's Emerson, Lake & Palmer, 1971's Tarkus, and 1971's explosive live set at Newcastle City Hall in England from March 26 of that same year, Pictures at an Exhibition.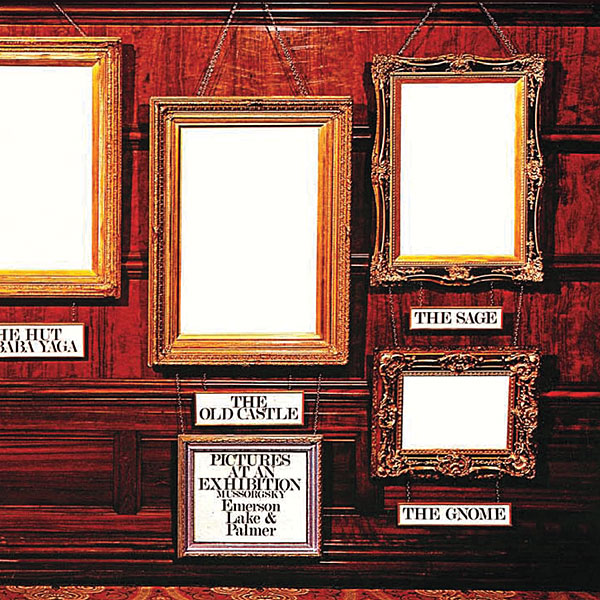 So why should we care about this latest reissue series? The bottom line is simple: If a) you don't have or can't find the limited-edition three-disc 2012 Sony reissue collections, and b) aren't interested in Steven Wilson's 5.1 mixes of ELP and Tarkus on the DVD-Audio discs in those two sets (which are interesting to some degree, but aren't among Wilson's personal favorite surround efforts—nor mine), but c) very much want to compare and contrast his 2012 stereo mixes of those two albums with the originals, then you've come to the right place.
Not only that, but if you're an inveterate vinyl fan, you could seek out the new 140-gram vinyl reissues person- ally approved by Lake for reasons he describes in the liner notes as follows: "Regarding the audio reproduction quality on vinyl, the popular perception for some time has been that the best sound quality is achieved by using 180gsm [sic] weight. The reality, however, is that particularly when using modern decks, the best audio quality is actually achieved using the lighter 140gsm [sic] weight.… In the interests of delivering the best quality audio to our fans, we have decided to go for quality rather than quantity." Bottom line #2: If you agree with Lake's assessment, then this wax is for you.
All of that preamble aside, the ultimate proof is in the music itself, and for both ELP and Tarkus, you have the option of accessing the respective original album on Disc 1 as mastered by Andy Pearce and Matt Wortham, or cue up maestro Wilson's alternate 2012 stereo mixes on each Disc 2, in addition to digging further into alternate and/or bonus tracks.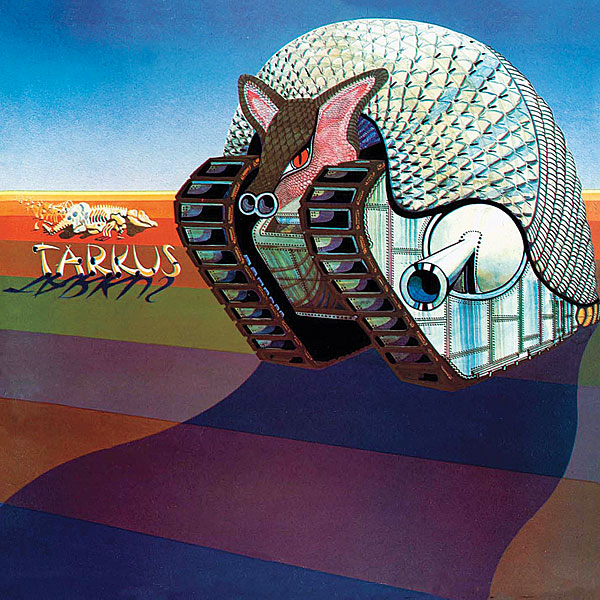 On ELP, the incendiary first-take Moog solo by Emerson that ping-pongs with verve between the left and right channels during the last 1:13 of Lake's "Lucky Man" never fails to excite—and we're also graced with a few other shades of the man who had white horses via Lake's initial acoustic solo version and an alternate, minute-longer guitar-driven sans-Moog version. Additionally, we get a razor-sharp "Knife-Edge" with a full-on Hendrixian extended outro.
Meanwhile, in addition to the towering, time-signature-challenging 20-minute title track, Tarkus boasts the 6/4 boogie-woogie blast of "Bitches Crystal" and the quite raw "Oh, My Father," Lake's heartfelt tribute to his late father, which features a gnarly, wah-laden guitar solo.
The third entry in this first batch, Pictures at an Exhibition, show- cases ELP's live artistry when tackling multiple movements of Russian composer Modest Mussorgsky's 1874 classical masterpiece, also known as the "paintings in sound" piano suite for virtuosos. Right from Emerson's opening Harrison & Harrison pipe-organ attack at Newcastle City Hall, Pictures is an abject tour de force—just witness how his Hammond organ lines duel masterfully with the furious percussive responses of powerhouse drummer Carl Palmer on "The Gnome." The mid-fi (at best) second disc is culled from a 1970 performance at the Lyceum in London, including an 18-minute surge through Dave Brubeck's "Rondo" and an ELP-ized spin on B. Bumble and The Stingers' '50s-stylized Tchaikovsky nod, "Nut Rocker."
Sadly, one-third of the ELP troika was forever silenced when Keith Emerson tragically passed away earlier this year in March. Even so, his daring keyboard, piano, and synthesizer work will live on and on whenever anyone discovers (or rediscovers) the joys of this ongoing reissue series. When it comes to ELP, much fanfare for the uncommon mix is wholly warranted, man.
CD
Label: Manticore/BMG
Audio Format: 44.1-kHz/16-bit PCM Stereo (CDs), 96-kHz/24-bit PCM Stereo (downloads)
Number of Tracks: 63 on 6 discs (18 on ELP, 17 on Tarkus, 28 on Pictures)
Length: 5:20:50 (1:41:04 for ELP, 1:29:38 for Tarkus, 2:10:08 for Pictures)
Producer: Greg Lake (original albums and reissues)
Engineers: Eddy Offord (original albums); Steven Wilson (2012 stereo remasters); Andy Pearce, Matt Wortham (2012 reissue mastering, 2016 Pictures remaster)
Welcome back, my friends… well, you know the rest. That opening line—made famous in "Karn Evil 9 – 1st Impression, Part 2" from 1973's Brain Salad Surgery—certainly applies to the re-emergence of the remastered catalog for Emerson, Lake & Palmer, the groundbreaking British progressive trio that defined adventurous recording and outrageous live performance during their 1970s heyday. Actually, ELP vocalist/multi-instrumentalist Greg Lake prefers using the word original instead of progressive to describe the band's signature sound—and the man does have a point.