DTS Play-Fi Announces Whole-Home Streaming Update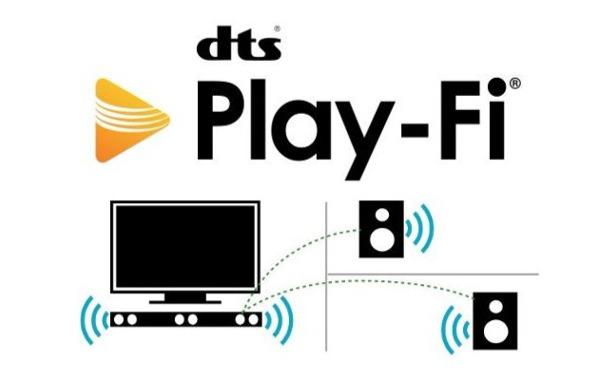 DTS has announced a free software update for more than a dozen Play-Fi products that enables real-time audio streaming from any connected source, such as a TV, to Play-Fi speakers throughout the home.
The update, which synchronizes speakers to each other and to the video source for lip-synched multiroom playback without echo, is available for the following DTS Play-Fi-enabled products:
• Klipsch The Three speaker, a Sound & Vision 2017 Top Pick
• Klipsch The Capitol Three speaker, a special edition version of the Three
• Klipsch Gate wireless adaptor
• Klipsch PowerGate amplifier
• Klipsch RSB-8 soundbar
• Klipsch RSB-14 soundbar
• Klipsch RW-1 speaker
• McIntosh MB50 streaming audio player
• Onkyo Smart Speaker G3 (VC-GX30B)
• Paradigm PW Link preamp/player, recommended in Sound & Vision's "2016 Tech Guide"
• Phorus PS10 speaker
• Pioneer Elite F4 Smart Speaker
• Polk S6 speaker
"We are excited to add whole-home TV audio streaming to the DTS Play-Fi ecosystem, allowing consumers to broadcast audio from their TV to other speakers without an echo or compromised video synchronization," said Dannie Lau, general manager, DTS Play-Fi at DTS parent company Xperi. "Additional DTS Play-Fi partners will incorporate the technology into their DTS Play-Fi enabled products this year, giving consumers even more flexibility when selecting their home theater products."
DTS Play-Fi technology enables lossless multiroom wireless audio streaming on any supported product from a number of music services, including Amazon Music, Deezer, iHeartRadio, Juke, KKBox, Napster, Pandora, Qobuz, QQ Music, SiriusXM, Spotify, and Tidal plus thousands of Internet radio stations and personal music libraries. The platform also supports streaming functionality for wireless surround sound, stereo pairing, music station presets, and audio/video synchronization.
The DTS Play-Fi platform is supported by more than 200 speakers, soundbars, set-top boxes, and AV receivers from more than 20 brands, including Anthem, Arcam, Definitive Technology, Dish TV, Elite, Integra, Klipsch, MartinLogan, McIntosh, Onkyo, Paradigm, Pioneer, Polk Audio, Rotel, Sonus faber, Soundcast, SVS Sound, and Thiel Audio.
For more information, visit play-fi.com.