Pioneer Gives Alexa Elite Speaker Status in the Elite F4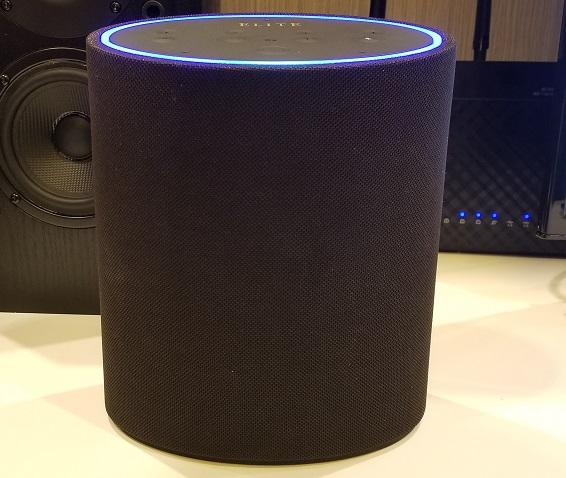 While Alexa got her start in a speaker tower built by a company with little experience in speaker design, now she's really getting to shine in a smart speaker from Pioneer's Elite product designers.
  The new Elite F4 Smart Speaker (model VA-FW40, $300) has true stereo sound with two 2.5" full-range drivers and two 2.5" passive bass radiators. The F4 can cast music to DTS Play-Fi-ready audio systems, all through voice command. It also supports multi-room playback through Pioneer's Music Control App. It can easily be used for home integration with support for products including Nest, WeMo, Samsung SmartThings and more.
Conveniently located on the top of the unit are four preset buttons that you can assign to any frequently used task.  If you always ask for the weather every morning, assign a preset.  You always ask for classical music and your kid always wants pop, you each get a preset. Personally, I would assign a preset to stop music, because it never seems to stop fast enough when I have to ask.
Unlike most systems that are either self-contained or only have a single output, the F4 has an aux input and a variable line output.  With attractive light interface on the top, and easy controls, the F4 has more features that make Alexa better than ever.