Daily Double: A Theater Hides Behind This Music Setup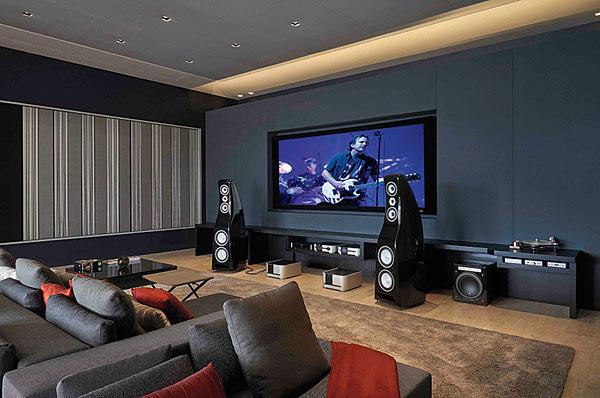 Sometimes, you have to go big. And that's just what one young power couple did when they built their dream home in the Brazilian city of Belo Horizonte, a teeming metropolis that sits about a six-hour drive north of the Rio de Janeiro coast. To be more precise, they went 50,000 square feet big. With that area, the modern two-story residence shown in these photos, if laid flat, would cover the size of an American-style football field (minus a couple of end zones).
Of course, no such luxury home would be complete without a media room, and the one built here is far from ordinary. The homeowner was insistent on having exemplary sound quality for music and movies, requiring dedicated high-end systems optimized for each purpose, both loaded into a single room with as near-to-perfect acoustics as possible. And, of course, money was no object.
Some $600,000 or so later, the end result is nothing short of astonishing. The room was designed by the New York–based Walters-Storyk Design Group, a firm that specializes in architectural acoustic consulting and media systems engineering. The company has built or advised on some of the leading installations in the world, including recording studios for a busload of famous musicians (Jimi Hendrix and Bruce Springsteen among them), concert halls (Jazz at Lincoln Center and the KKL Luzern Concert Hall in Switzerland), and a range of high-end residential theater and listening rooms like this one. WSDG partner and director of design Renato Cipriano, himself a Grammy-winning recording engineer based out of Belo Horizonte, oversaw the project. He worked jointly with the company's team of engineers—as well as with custom audio/video integration firm Versão Brasileira and its principal Carlos Eugênio—to design the acoustics, spec the equipment, and build out and tune the systems.
At roughly 29 x 33 feet, the space measures 950 square feet and has a 13-foot ceiling. The back wall of the room opens and closes with 15-foot retractable sliding doors that, when shut, provide sound isolation from the rest of the home. They are treated on the inside with diffusor panels to help break up and scatter sound waves. Meanwhile, to accommodate the different acoustic needs for the music and theater systems, there is a pair of custom-built variable acoustic wall treatments on the left and right sides, wrapping beyond the back corners of the room. Each treatment is 8 feet tall by 27 feet long and features 30 rotating, triangulated, 12-inch-wide acoustic panels that can be manually reconfigured in place to provide multiple room-tuning options: a reflective panel to impart longer reverb, a diffusor panel to create a denser sound, and an absorptive panel to reduce reverb for a more dead acoustic environment—the preferred solution for home theater. For music, says Cipriano, "depending on the type, the fun comes in playing around with the different combinations." The ceiling is also treated with custom low- and high-frequency absorption panels, into which are sunk the room's downlight fixtures.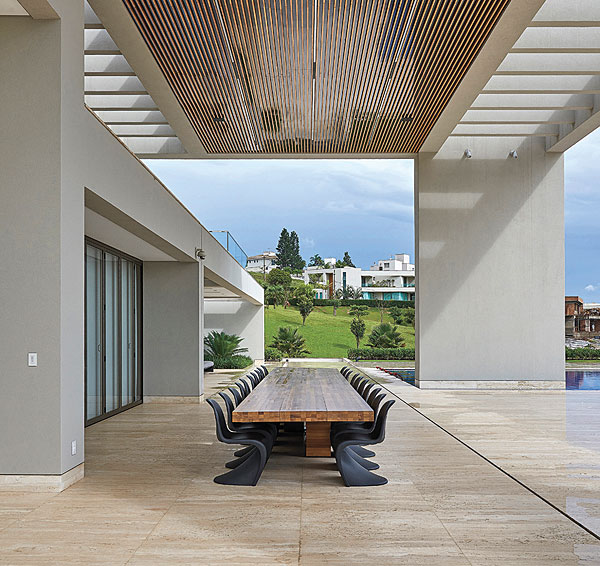 The high-end two-channel music system is displayed prominently in the room. A pair of towering, hunching speakers from Canadian manufacturer Hansen Audio, dubbed The King E model, lend chic to the setting with their leather-look finish (animal-free, the company says). These are driven by a suite of Classé Audio products (also from Canada): a CP-800 preamplifier and a pair of CA-M600 mono- block power amps. Source components include a Classé CDP-202 CD player, Clearaudio turntable, and McIntosh MB100 Media Bridge hi-res audio player for streaming music from the Internet or network-connected drives. A pair of JL Audio Fathom f113 subwoofers in the front corners of the room fill out the bass and round out the system.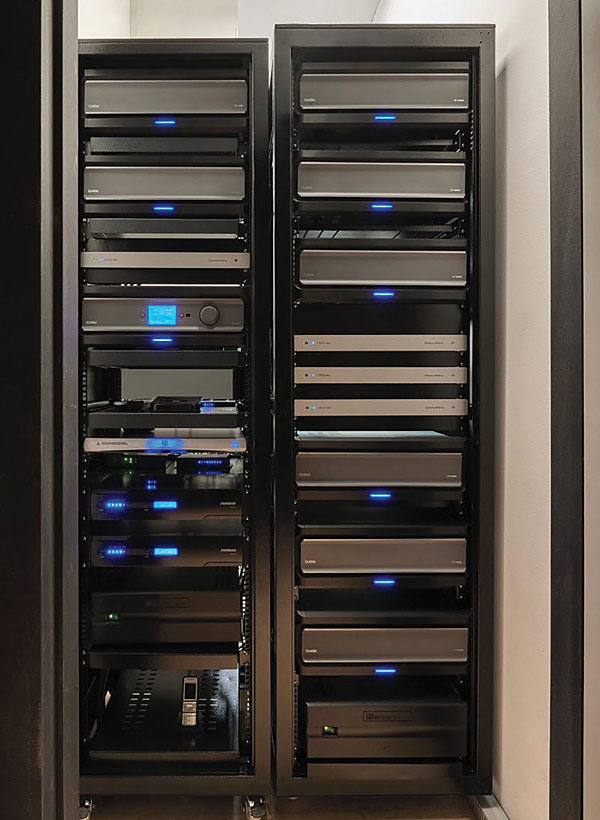 As visible as the music system is, the home theater system is invisible—stealth except for the DreamVision Yunzi 3 projector hung mid-ceiling and the 160-inch-diagonal Screen Research model T-XLR curved screen (1.0 gain), with motorized masking for 16:9 and 2.4:1 formats. All the equipment is in a pair of tall racks tucked behind the screen wall, and the system is operated with a Savant home automation rig that also ties in the Lutron automated lighting controller.
At the heart of the 7.4-channel system is a Classé CT-SSP surround processor. It feeds a total of 14 Classé CT series amplifiers driving B&W Custom Theatre CT series speakers, which are no-nonsense, high-performance boxes intended for applications where they'll be hidden away. In this case, the main left-, center-, and right-channel speakers are behind the acoustically transparent screen, and a pair of 15-inch passive subwoofers, one each for the main left and right channels, are behind acoustically transparent scrims just below. The side surrounds and back surrounds, as well as a second pair of subwoofers, are situated behind fabric integrated with the acoustic walls at the sides and back corners of the room. The three front speakers are biamplified through dedicated B&W crossovers, with a 600-watt monoblock going to the high frequencies and a 300-watt monoblock going to the mids. The side surround and back surround channels are each fed by a 300-watt-per-channel stereo amp. Each of the four subwoofers has a dedicated 600-watt monoblock behind it. The primary video source, naturally, is a Kaleidescape movie server.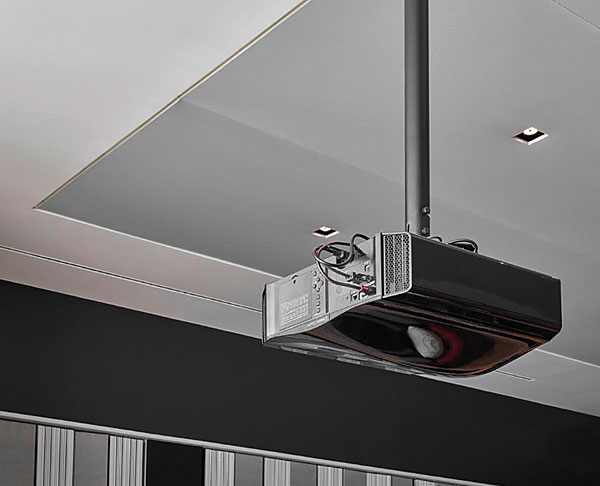 The home took three years to design and construct, with WSDG getting aboard early on, utilizing proprietary acoustic-modeling programs to predict acoustic issues and correct for them prior to construction. Even in light of WSDG's esteemed history, design director Cipriano says the project established a new standard of excellence for the company. "We are confident," he says, with perhaps a nod and a wink, "that the owner will enjoy many years of outstanding performance without the need for substantial upgrades."